The surface acoustic wave (SAW) sensing technology features a wireless and passive measurement. It provides an effective solution of online health monitoring towards equipment at high temperature, high pressure and unattended environments in field of aerospace, ocean, power grid, rail transit and industry.
Based on the long-term basic research on SAW technology, researchers from the Institute of Acoustics of the Chinese Academic of Sciences (IACAS) proposed and developed a wireless and passive temperature-compensated SAW strain sensor for online health monitoring of key components of helicopter.
They explored a Y-cut 35oX quartz piezoelectric substrate with excellent temperature stability, and optimized the sensing chip patterned by one-port resonator configuration with large quality factor (Q-value >12,000). Then, they built a wireless and passive SAW strain sensing system by referring to the radio frequency (RF) reading unit and packaging design.
The test results of the proposed sensor system showed that its high strain sensitivity was 598 Hz/με, lower temperature drift was less than 1.8% (<80oC) and readout distance was 2m.
The study, published in Sensors and Actuators A: Physical, was supported by the National Natural Science Foundation of China.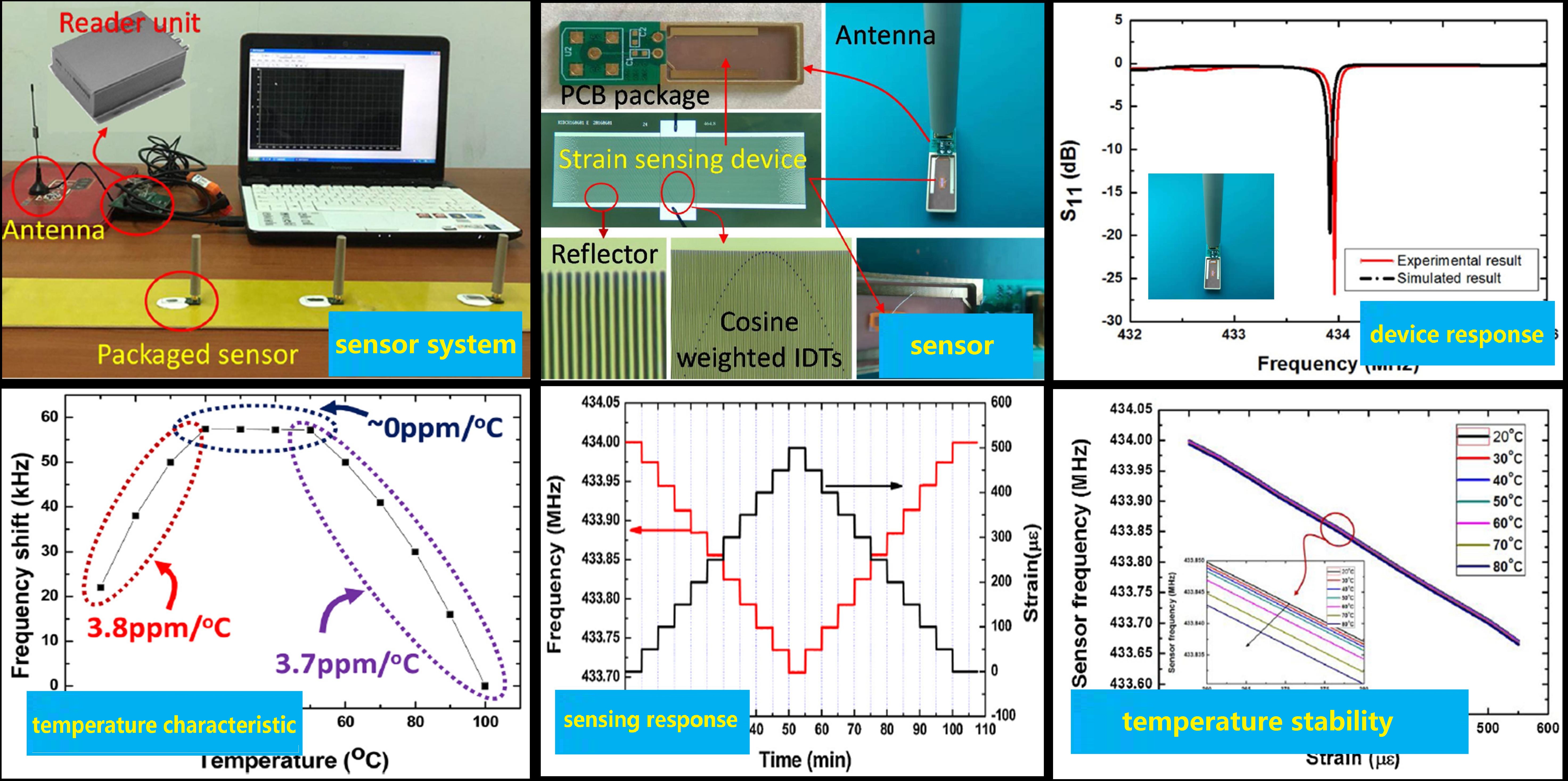 Wireless and passive temperature-compensated SAW strain sensor (Image by IACAS)