A research team led by Prof. MA Longlong from the Guangzhou Institute of Energy Conversion (GIEC) of the Chinese Academy of Sciences (CAS) developed a one-pot way for direct cellulose hydrogenolysis into ethanol using graphene layers encapsulated nickel (Ni@C) catalysts with the aid of phosphoric acid (H3PO4) in water. The new approach provides a new way for industrialized production of cellulosic ethanol with high efficiency and low cost.
Bio-ethanol, widely applicable in chemical and medical industries, especially in fuel as gasoline additive, may become a key player as it can be directly used as a drop-in bio-fuel in gasoline.
The traditional way for ethanol preparation is dependent on enzymatic hydrolysis-fermentation, with disadvantages of long production cycle, expensive enzyme cost and easy deactivation by poisoning.
In contrast to the bio-production of cellulosic ethanol, the direct conversion of cellulose to ethanol by chemical approach may tune the reaction pathway during the cellulose transformation through catalyst design, avoiding CO2 formation to achieve high atom efficiency.
In this study, a 69.1% of ethanol yield was obtained, which was comparable to the theoretical value by glucose fermentation. And 8.9 wt% ethanol concentration was obtained with the increased cellulose concentration.
"This work, for the first time, demonstrates a chemo-catalytic approach for high yield and high concentration of ethanol production from biomass using non noble metal catalyst. The development of more efficient catalysts could enhance the ethanol production, leading to feasibility of direct conversion of cellulose into ethanol economically," MA said.
The study, published in ChemSusChem, was supported by the National Natural Science Foundation of China, the Natural Science Foundation of Guangdong Province, the DNL Cooperation Fund of CAS, the National Key R&D Program of China and the Local Innovative and Research Teams Project of Guangdong Pearl River Talents Program.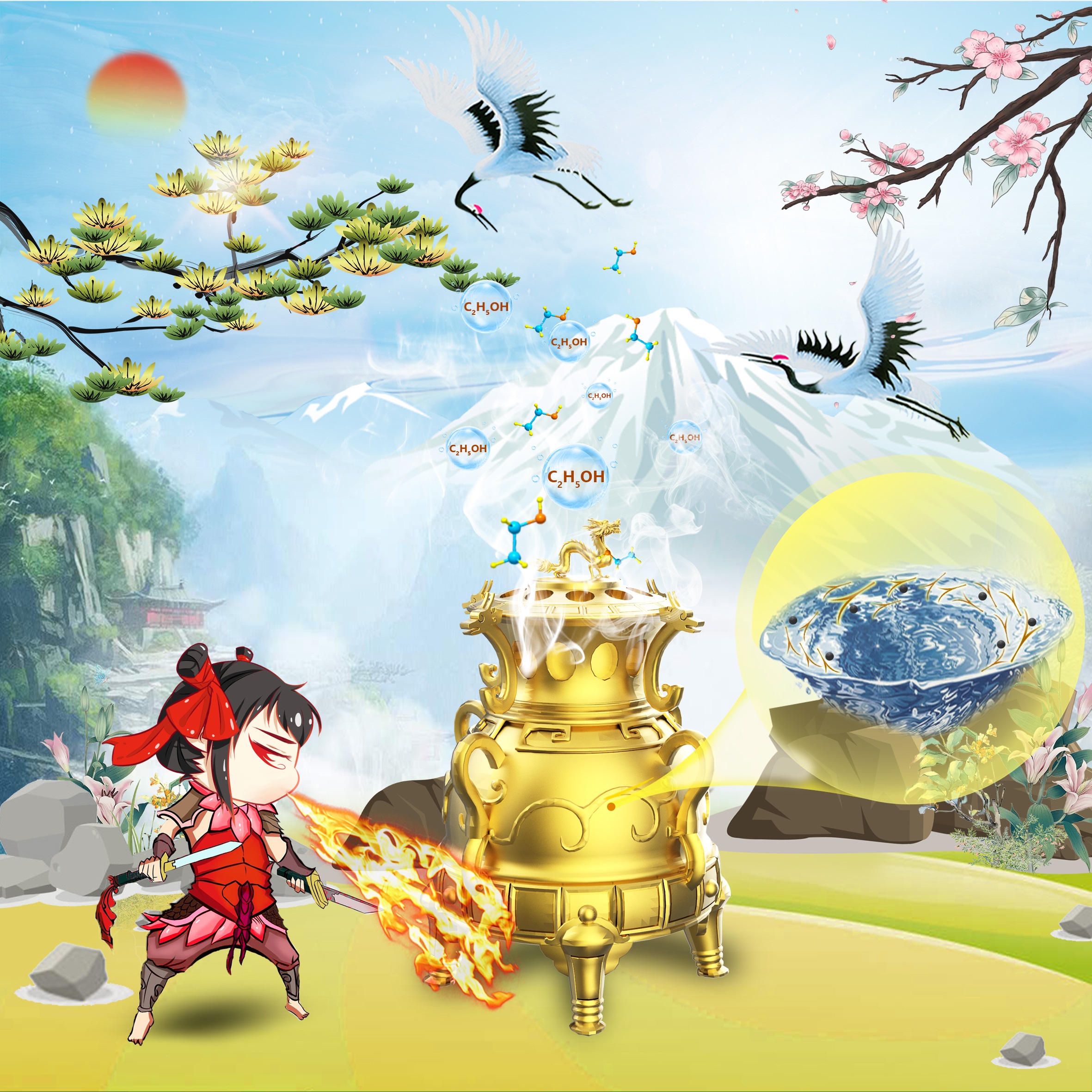 Direct biomass hydrogenolysis into ethanol (Image by WANG Haiyong)