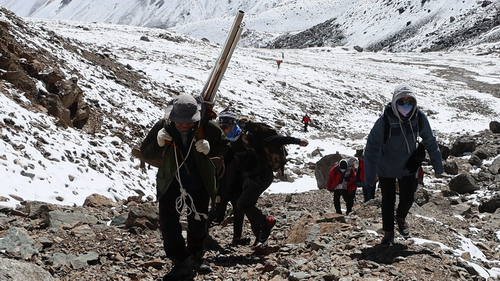 Chinese researchers did field investigations in the dry and cold regions in northwest China's Gansu Province. (Photo provided by interviewee)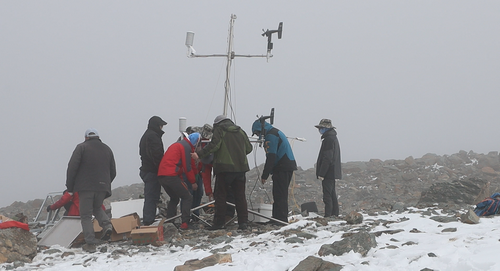 Chinese researchers did field investigations in the dry and cold regions in northwest China's Gansu Province. (Photo provided by interviewee)
Chinese researchers have found that summer monsoon moisture can invade the dry and cold regions in northwest China's Gansu Province, according to a study published in the journal Climate Dynamics.
According to researchers from the Northwest Institute of Eco-Environment and Resources (NIEER) under the Chinese Academy of Sciences, both the frequency and intensity of heavy precipitation in northwestern China have visibly increased in recent years.
The researchers used a Weather Research and Forecasting Model simulation with high spatiotemporal resolution and in-situ isotopic tracing from 12 meteorological observations to examine extreme precipitation on the synoptic scale and determine the influence of monsoons.
The results indicated that the source of moisture in the region was from the ocean and the precipitation was not caused by local convection but summer monsoon, said Du Wentao, associate professor at the NIEER.
The study was conducted in cooperation with the researchers from Sun Yat-sen University, the University of Gothenburg and Shandong Normal University. (Xinhua)