Chinese researchers have disclosed that arid regions become wetter after different types of volcanic eruptions.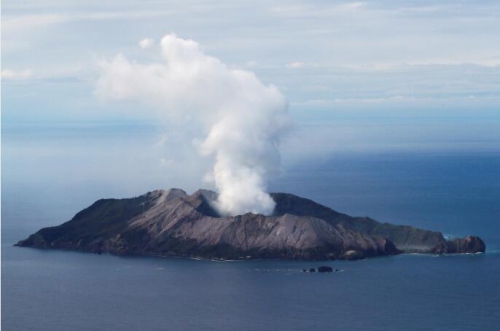 An aerial view of the Whakaari, also known as White Island volcano, in New Zealand, Dec 12, 2019. [Photo/Agencies]
A recent study published in the Journal of Geophysical Research: Atmospheres said arid regions are among the most sensitive areas to climate change.
Researchers from the Institute of Atmospheric Physics under the Chinese Academy of Sciences analyzed the hydroclimate response over global arid regions to volcanic eruptions at different latitudes based on reconstructions over the last millennium, observations over the twentieth century, and climate model simulations.
They found that arid regions had wetter conditions after volcanic eruptions located in high latitudes and tropics. The response was mainly caused by circulation changes.
Compared with mean precipitation, extreme precipitation responds more sensitively on a regional scale, said the paper.
The researchers hope the analysis can support geoengineering and climate predictions when considering potential volcanic eruptions at different latitudes in experiments. (Xinhua)