Aspidistra is a genus of flowering plants in the family Asparagaceae, native to eastern and southeastern Asia. Aspidistra plants come by the common name, cast iron plant, honestly as they are extremely durable. The genus is currently considered to comprise more than 200 species, among which more than 120 species recorded for the flora of China.
During 2012 to 2020, researchers from the Xishuangbanna Tropical Botanical Garden (XTBG) of the Chinese Academy of Sciences conducted many field studies, aiming to promote capacity building for botanical research and conservation in south Yunnan, China and China-Laos transboundary areas. They have found and described many new species.
In a field survey, they collected some special fleshy flowers of Aspidistra. After careful morphological studies and consulting a large amount of literature, they confirmed two cast iron plant species new to science and published them in Taiwania.
Aspidistra depingiana is found in Jinghong, Xishuangbanna. It is an evergreen perennial herb. It is morphologically similar to A. omeiensis in linear tufted leaves, but can be distinguished by its corolla lobes distinctly reflex and inner perigone with two conspicuous keels, longer peduncle, color of abaxially perigone, upper surface of stigma with 3 white straight radial lines and distinctly convex. It is currently known from Jinghong, Zhenyuan and Jingdong in South Yunnan, 1,600–1,900 meters' elevation, mainly growing in tropical montane rain forest.
Aspidistra partitais is named referring to its corolla lobes to the base. It is clearly distinguished from the previous known species by non-tubular perigone and long filaments. It is currently known only from the type locality at an elevation of about 300 meters and growing in limestone forest in Vang Vieng of Laos.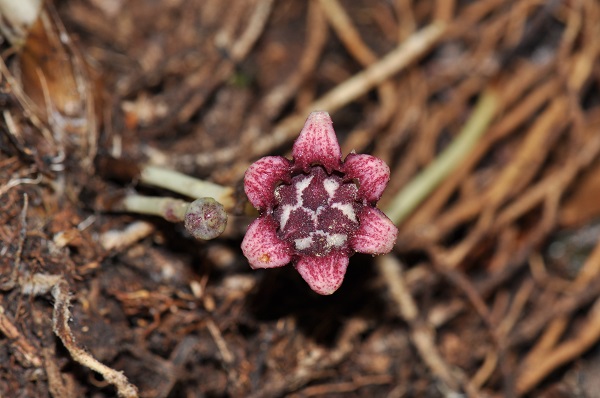 Aspidistra depingiana
(Image by TAN Yunhong)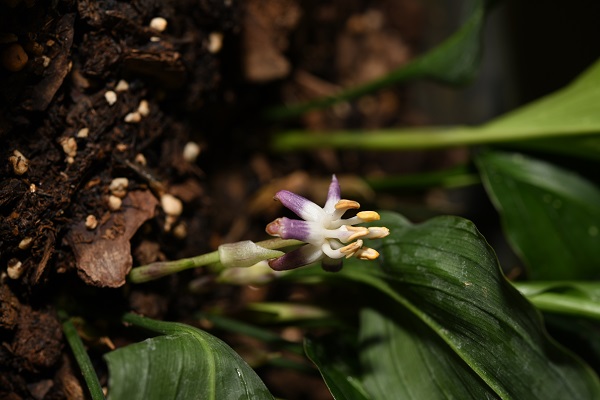 Aspidistra partitais (Image by TAN Yunhong)
Aspidistra depingiana (Image by TAN Yunhong)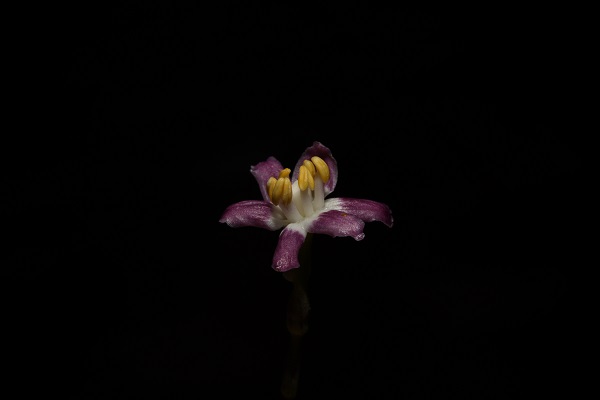 Aspidistra partitais (Image by TAN Yunhong)