The Isotope Laboratory of Gansu Province, which centers on isotopes and related technologies, was officially established on January 20th in Lanzhou of China's Northwest Province Gansu.
The laboratory, which is operated and managed by Institute of Modern Physics (IMP) of the Chinese Academy of Sciences, will focus on cutting-edge research on the synthesis of superheavy elements and the island of stability, development and demonstration of isotope technologies.
Located in the Lanzhou New Area, the laboratory was led by IMP and co-constructed by Lanzhou University, Lanzhou University of Technology and a local company of China National Nuclear Corporation in Lanzhou.
Construction of the laboratory will be finished in two years. After completion, the laboratory will seek mutual cooperation, promote the application of isotopes in industry, medicine and scientific research, propel the expansion of research and development industry of high-end equipment, which will greatly drive local economic growth.
Isotopes are widely used and of high industrial value. According to scientists' prediction, there are more than 8,000 isotopes and so far about 3,200 kinds have been found.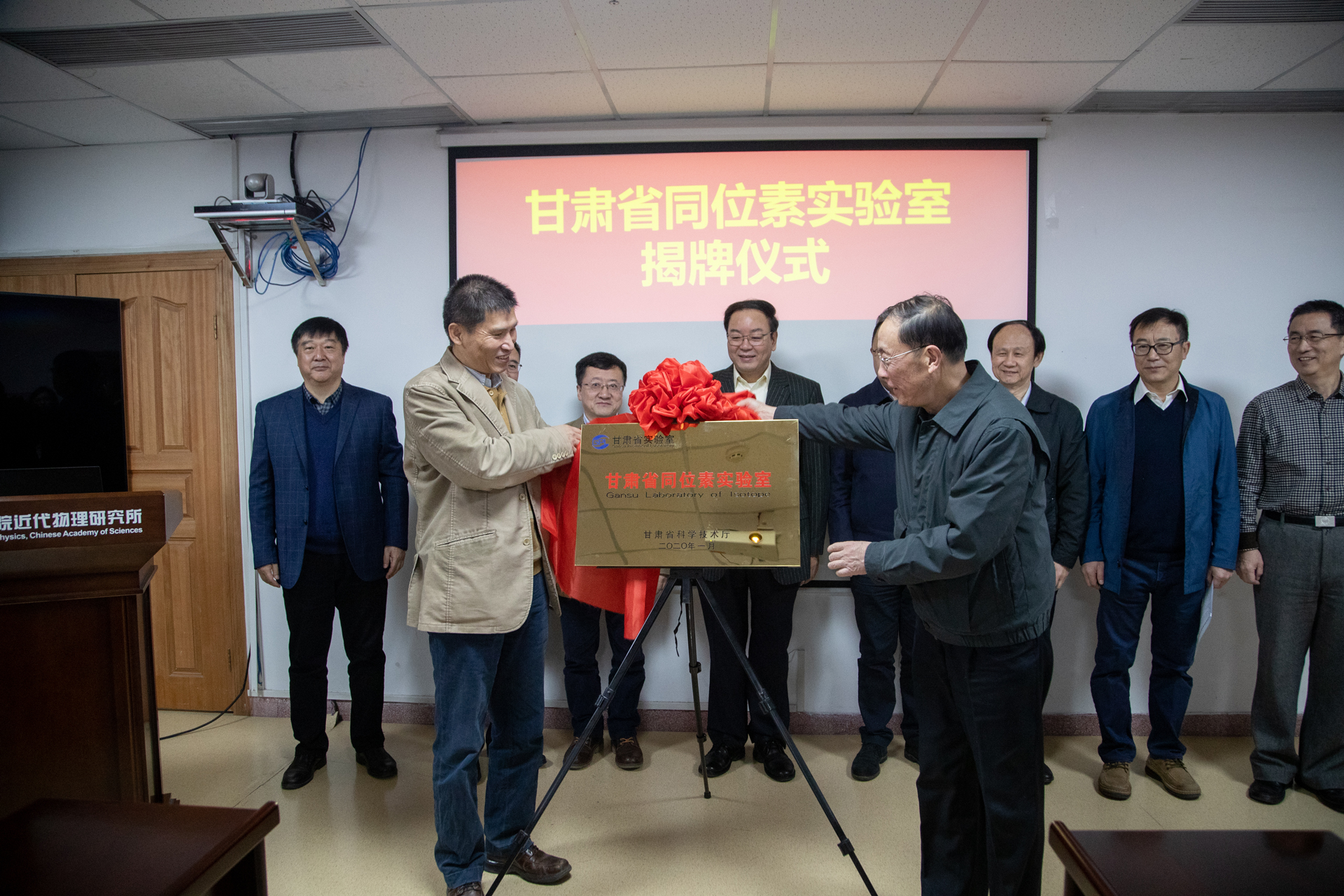 The Isotope Laboratory of Gansu Province was officially established. (Image by YUAN Haibo)