Dark Matter Day, a worldwide festival to celebrate the search for an as-yet-undetectable form of matter that could make up the bulk of the known universe, substance was celebrated in China at the China Science & Technology Museum on October 31. Over 300 science lovers from middle schools, universities and research institutes across Beijing joined the event, which was also broadcast live to more than four thousand viewers across the country.
Researchers from top universities and research institutions in China and the UK talked the audience through the theory of dark matter and its origins, the evidence is for its existence, and why scientists around the world are on the hunt for it. They then went on to showcase some of the innovative methods being employed by Chinese and British labs to detect and study dark matter.
The highlight of this year's event was a live video link connecting China's Jinping Underground Laboratory, located beneath a 2,400m-high mountain in Sichuan Province, and UK's Boulby Mine Underground Laboratory, located in a working potash mine 1.1km beneath the north east coast of the North York Moors. The audience was able to get a personalized tour of two of the world's leading underground research labs, and also witness the first public interaction between two facilities in the vanguard of the hunt for dark matter. The event then concluded with a screening of the 360-degree film The Mystery of Dark Matter.
Astronomers and astrophysicists have found that about 95 percent of the mass and energy in the universe is unaccounted for, leaving no current explanation for, among other phenomena, the gravitational effects of galaxies. These seemingly missing but fundamental components of the universe are known as 'dark matter' and 'dark energy'.
Understanding dark matter will shine a light on the nature of the universe and could completely overturn current understanding of physics. Dozens of experiments across the globe are searching for the source of dark matter both terrestrially and extraterrestrially, using different types of tools, such as deep subterranean detectors, powerful particle beams, and telescopes both on the earth's surface and in orbit.
This Dark Matter Day campaign, designed to promote dark matter science, was conceived by the InterActions Collaboration, a group of science communicators representing the world's particle physics laboratories.
Both the Institute of High Energy Physics, Chinese Academy of Sciences and UK Research and Innovation's Science and Technology Facilities Council (STFC) are members of the InterActions Collaboration. These organisations co-hosted the Beijing event along with the China Science & Technology Museum, with additional support from the Jinping Underground Laboratory and STFC's Boulby Mine Underground Laboratory.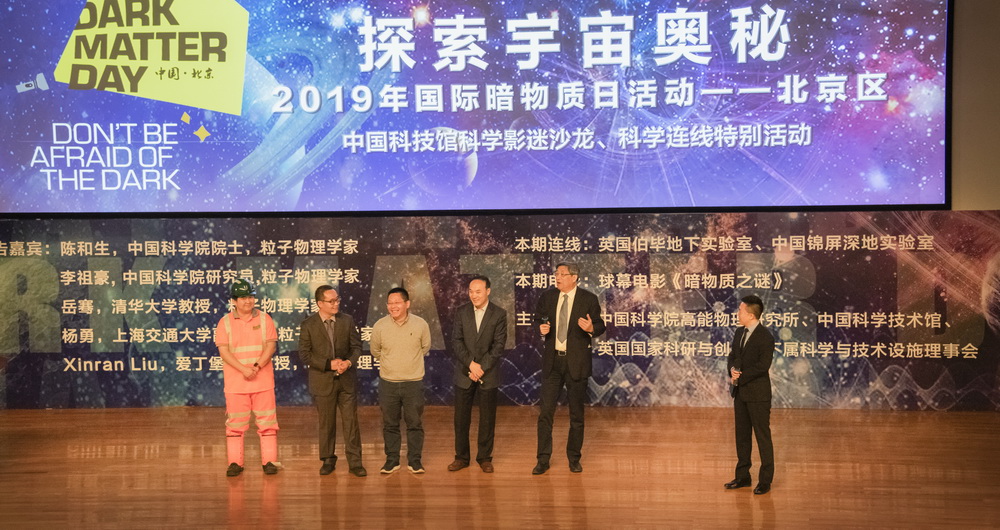 Speakers answer the questions from the audience (Image by IHEP)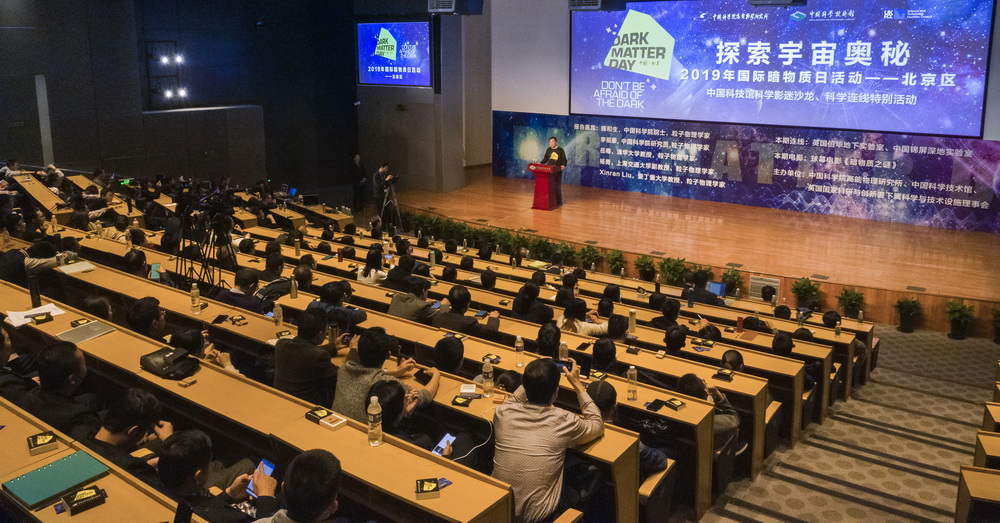 The Dark Matter Day in 2019 in Beijing (Image by IHEP)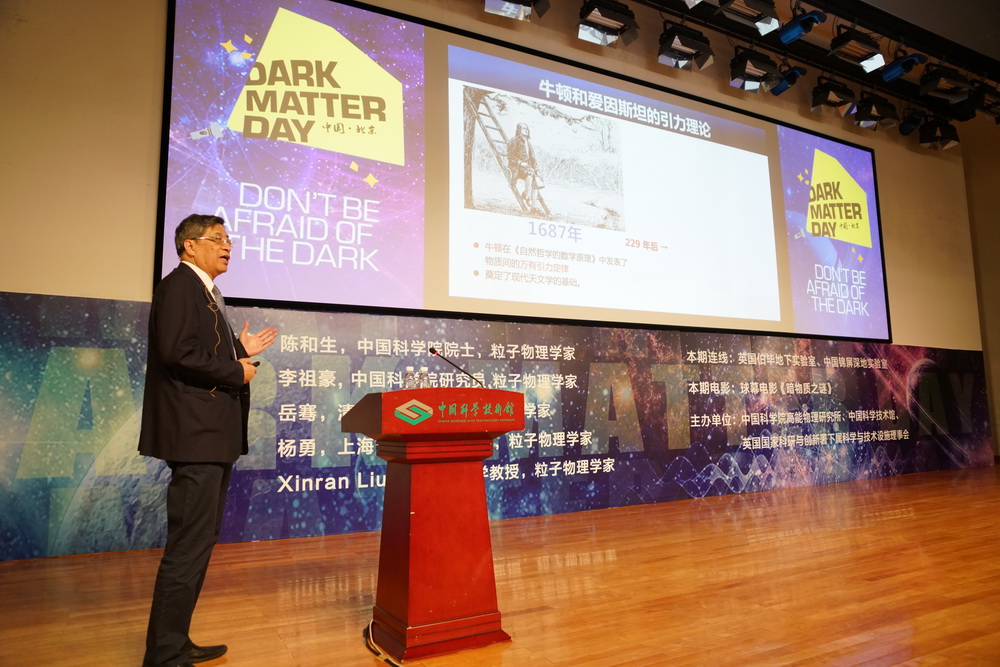 Prof. CHEN Hesheng delivers a talk on dark matter (Image by IHEP)