Chinese Researchers Discuss Remote Sensing Development of Snow Cover
Jul 17, 2019 Email"> PrintText Size


Chinese researchers have discussed the remote sensing development of snow cover during an academic symposium in Xining, capital of northwest China's Qinghai Province, according to the Chinese Academy of Sciences on Tuesday.

Almost 150 experts from over 40 institutes took part in the sixth national academic symposium of snow cover remote sensing. The symposium consisted of 32 reports on themes such as observation models, precision assessment, remote sensing application and snow cover disasters.

Experts acknowledged that importance should be attached to the research on the process of snow melting and the independent development of scientific instruments suitable for snow cover or the cryosphere.

They also called for the creation of a data sharing platform on snow cover.

The first national academic seminar of snow cover remote sensing, organized by the Northwest Institute of Eco-Environment and Resources started in 2013. It was formerly held in the cities of Lanzhou, Nanjing, Urumqi, Changchun and Xi'an. (Xinhua)
(Editor: LI Yuan)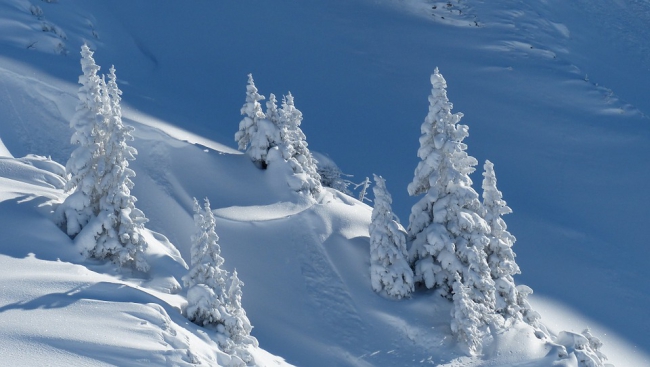 Snow Means Work, Not Fun, for Researchers
Feb 20, 2019
For one group of scientists, winter does not bring exciting prospects of skiing or riding snowmobiles. Instead, they spend weeks trekking through the snow covered wilderness of the Tianshan mountains in northwestern China's Xinjiang Uygur autonomous re...

Evaluation of MODIS Snow Cover Product Version 6 across China: Which NDSI Threshold Should Be Used?
Nov 01, 2018
Focusing on how to select a reasonable NDSI threshold for use of V6 in China, Dr. ZHANG Hongbo from the Institute of Tibetan Plateau Research and his colleagues evaluated the accuracy of V6 in China and compared it with V5, using three kinds of NDSI th...

Winter Snow Depth Tends to Increase in Northeastern Central Asia under Global Warming: Study
Oct 25, 2018
Scientists from Xinjiang Institute of Ecology and Geography, investigated changes of winter snow depth in Central Asia at 1.5°C and 2.0°C global warming levels projections. The study found that winter snow depth in Central Asia would tend to experien...