Chang'e-4 Probe Takes Panoramic Photos on Moon's Far Side
Jan 11, 2019 Email"> PrintText Size


360-degree panoramic photos taken by a camera installed on the top of the lander (Image by CNSA)

China's Chang'e-4 probe took panoramic photos on the lunar surface after it successfully made the first ever soft-landing on the far side of the moon.

The China National Space Administration (CNSA) Friday released the 360-degree panoramic photos taken by a camera installed on the top of the lander.

The images were sent back via the relay satellite Queqiao, which was operating around the second Lagrangian point of the earth-moon system, about 455,000 km from the earth, where it can see both the earth and the moon's far side.

Scientists have made a preliminary analysis on the terrains and landform surrounding the probe according to the panoramic pictures.

Chang'e-4 probe touched down on the Von Karman Crater in the South Pole-Aitken Basin in the morning of Jan. 3, and the lunar rover Yutu-2 drove onto the lunar surface late that night.

Then the rover took a "nap" as the solar radiation raised the temperature on the lunar surface to over 100 degrees centigrade. It restarted to work on Thursday.

The lander, the rover and the relay satellite are in good condition, said CNSA. (Xinhua)

A panoramic image of the far side of the moon sent from the Chang'e 4 lunar probe. [Photo provided by China National Space Administration]
(Editor: CHEN Na)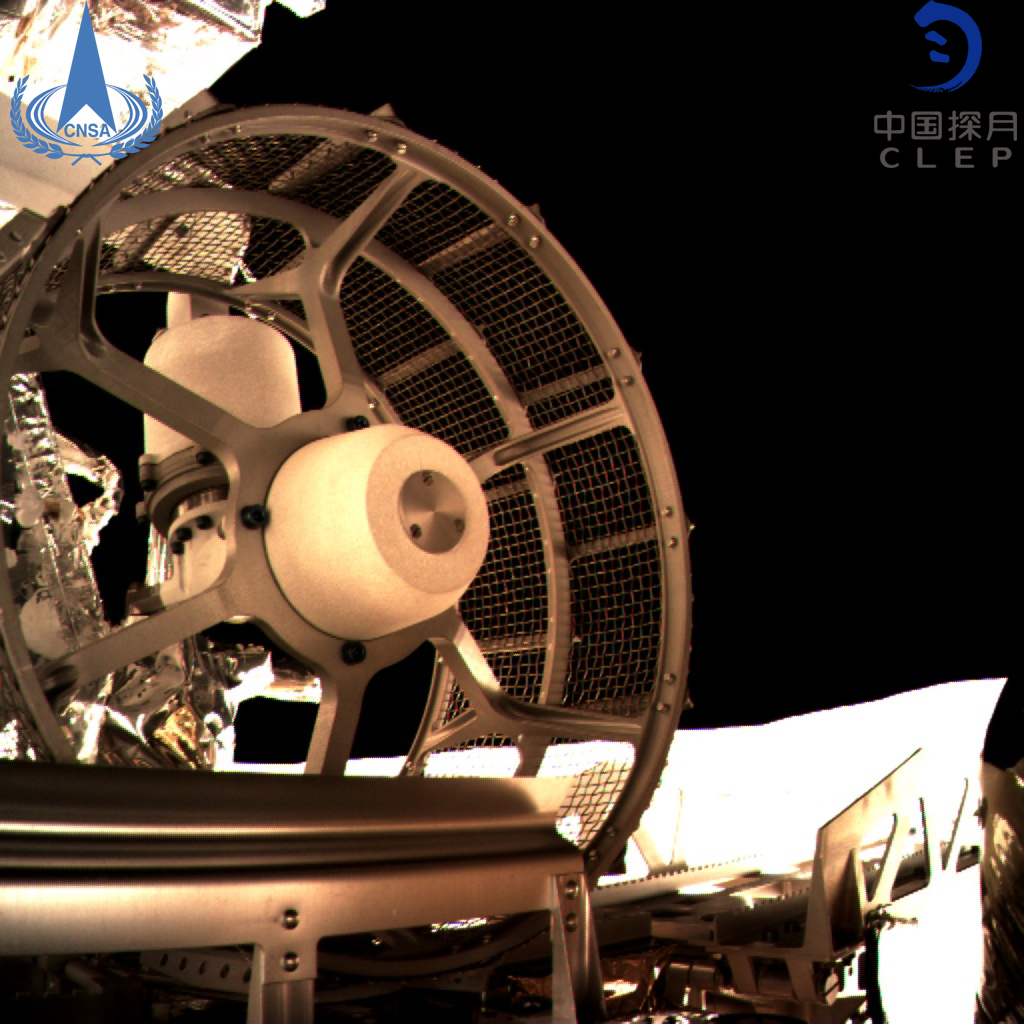 China Welcomes World's Scientists to Collaborate in Lunar Exploration
Jan 11, 2019
The Chang'e-4 mission, which accomplished the first-ever soft landing on the far side of the moon, embodies China's hope to combine human wisdom in future space exploration. Chang'e-4 is carrying four payloads developed by the Netherlands, Germany, Swe...

Int'l Payloads on Chang'e-4 Start Operation
Jan 11, 2019
China's Chang'e-4 probe has started carrying out a series of scientific research tasks involving multiple countries and organizations since it landed on the far side of the moon on Jan. 3, the China National Space Administration (CNSA) announced Thursday.

Chang'e-4 Lunar Mission
Jan 07, 2019
Now on the far side of the moon, s series of experiment are going to be conducted over the next few months...