China Creates Medical Instrument to Culture Stem Cells Automatically
May 16, 2018 Email"> PrintText Size


China has created the world's first medical instrument that can induce, culture and screen stem cells automatically, benefiting the development of regenerative medicine.

The instrument, developed by the Guangzhou Institutes of Biomedicine and Health of the Chinese Academy of Sciences, with independent intellectual property rights, makes the large-scale culture of stem cells possible.

Scientists around the world are looking for "keys" that enable humans to regrow tissue or organs lost due to illness or injury, like a gecko can regrow a tail.

Stem cells can self-renew or multiply while maintaining the potential to develop into other types of cells. They can become cells of the blood, heart, bones, skin, muscle, brain or other body parts. They are valuable research tools and might in future be used to treat a wide range of ailments.

Previously, inducing, culturing and screening stem cells could only be achieved manually, which lacked uniform standards and was inefficient, costly and unsafe, restricting the wide application of stem cells in regenerative medicine.

"Distinguishing stem cell from other cells is like picking out a needle in a haystack. It's an arduous work to do manually. The efficiency of the newly invented equipment is equivalent to that of 24 technicians," said Pan Guangjin, vice president of the Guangzhou Institutes of Biomedicine and Health.

Chinese scientists spent four years developing the instrument. Previously almost all of the country's high-end life-science instruments were imported from the United State and Europe. (Xinhua)
(Editor: CHEN Na)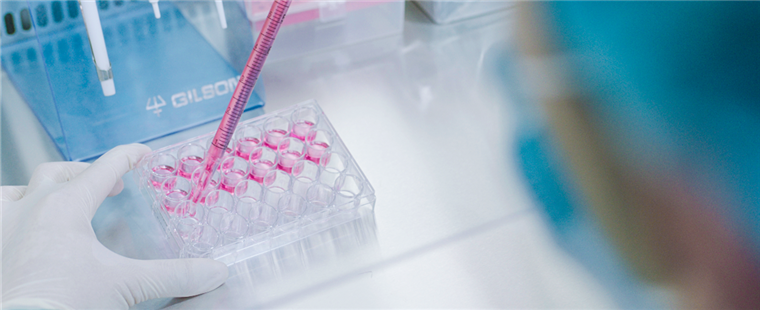 Chinese Scientists Find New Method to Induce Stem Cells
Apr 09, 2018
Chinese scientists have made a breakthrough in creating stem cells with a cocktail of two chemicals that can induce mature somatic cells to turn back into pluripotent stem cells. The study by scientists from the Guangzhou Institutes of Biomedicine and ...

Chinese Scientists Regenerate Lung with Stem Cells
Feb 24, 2018
Chinese scientists are celebrating a breakthrough in the treatment of lung disease that enables patients with damaged respiratory organs to breathe normally. Regenerative medicine specialists at Tongji University and doctors at the university's affilia...

China Publishes Standards on Stem Cell Use
Nov 23, 2017
A general standard on research in stem cell technology was published in China on Wednesday. The document introduces general requirements on screening of donors, tissue collection, cell separation and preservation, transportation and detection of stem c...