Researchers at the Institute of Atmospheric Physics wrapped up their SHAndong Triggering Lightning Experiment (SHATLE) on August 26, 2020. The one-month field campaign successfully triggered six lightning flashes using a rocket-and-wire technique.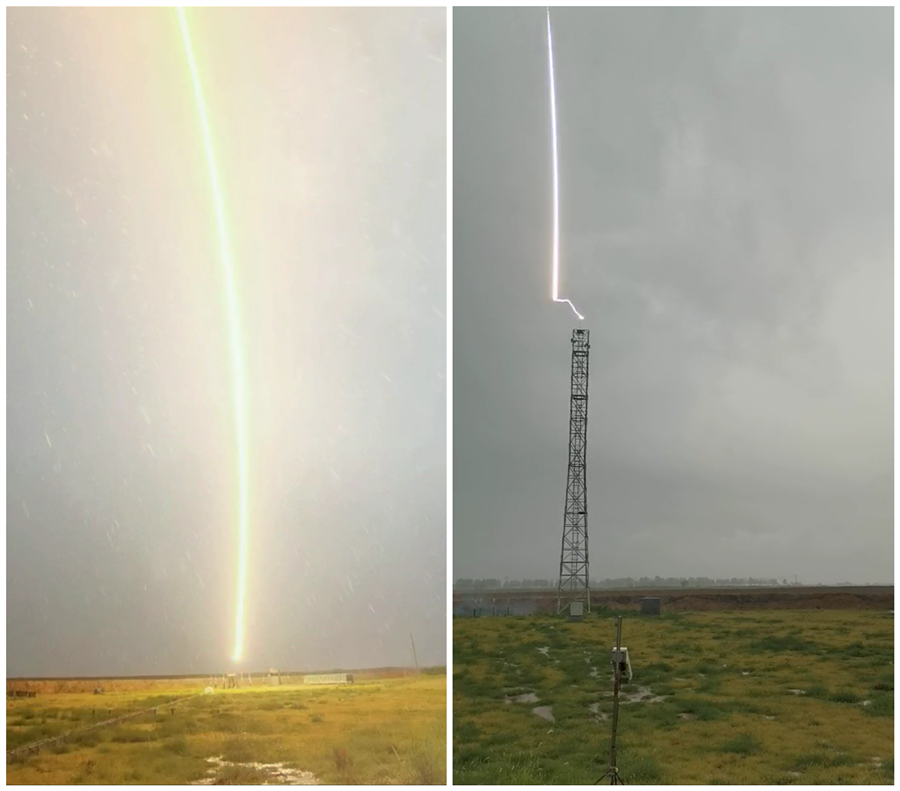 Two positive lightning flashes, which have rarely been triggered around the world before, were successfully triggered on July 31 and August 13, striking ground equipments (left, with classical triggering technique), and a 30-m communication tower (right, with altitude triggering technique). (Image by the SHATLE team)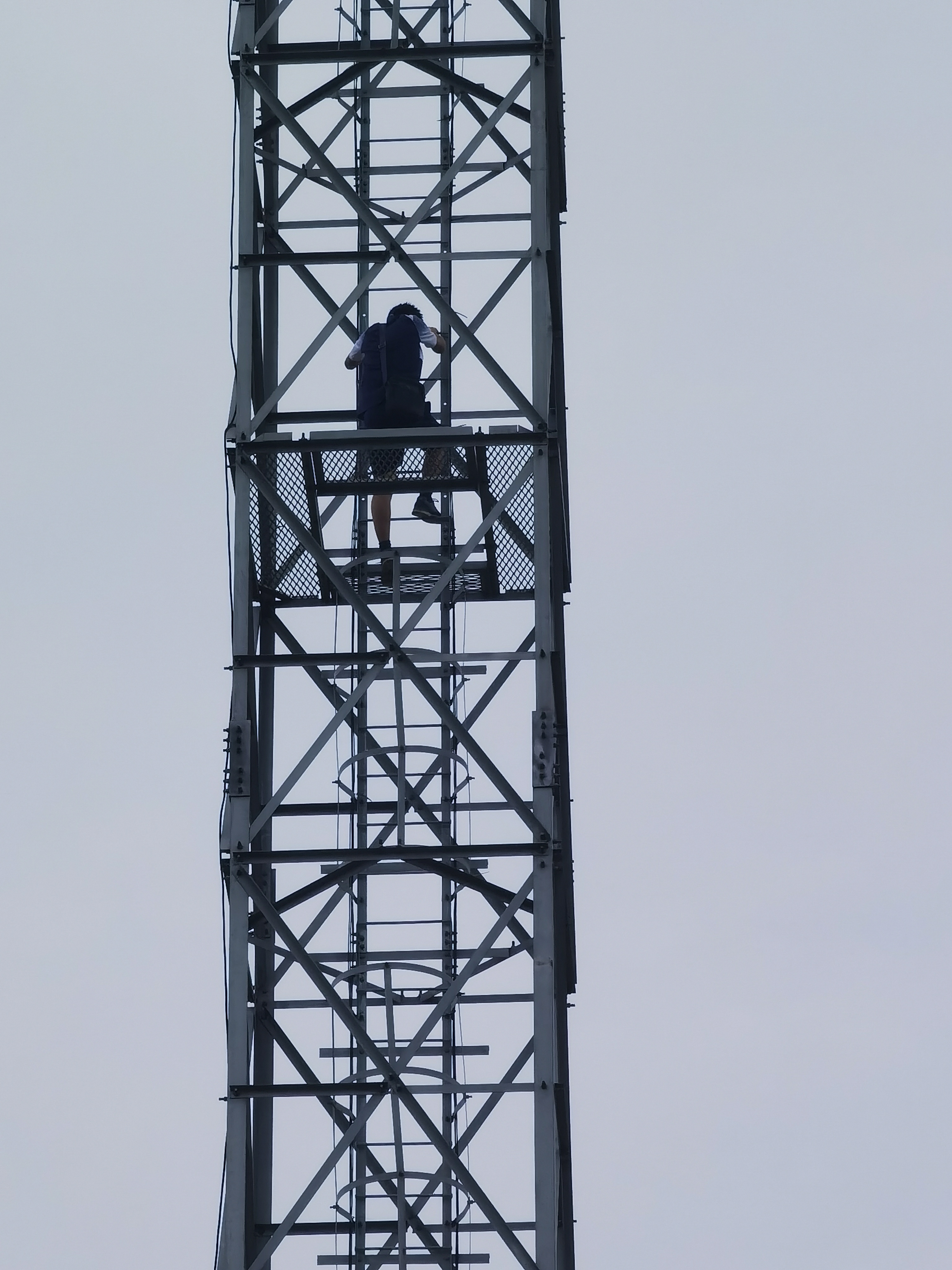 A researcher is instrumenting current detecting sensors on the top of the tower. (Image by WANG Yuan)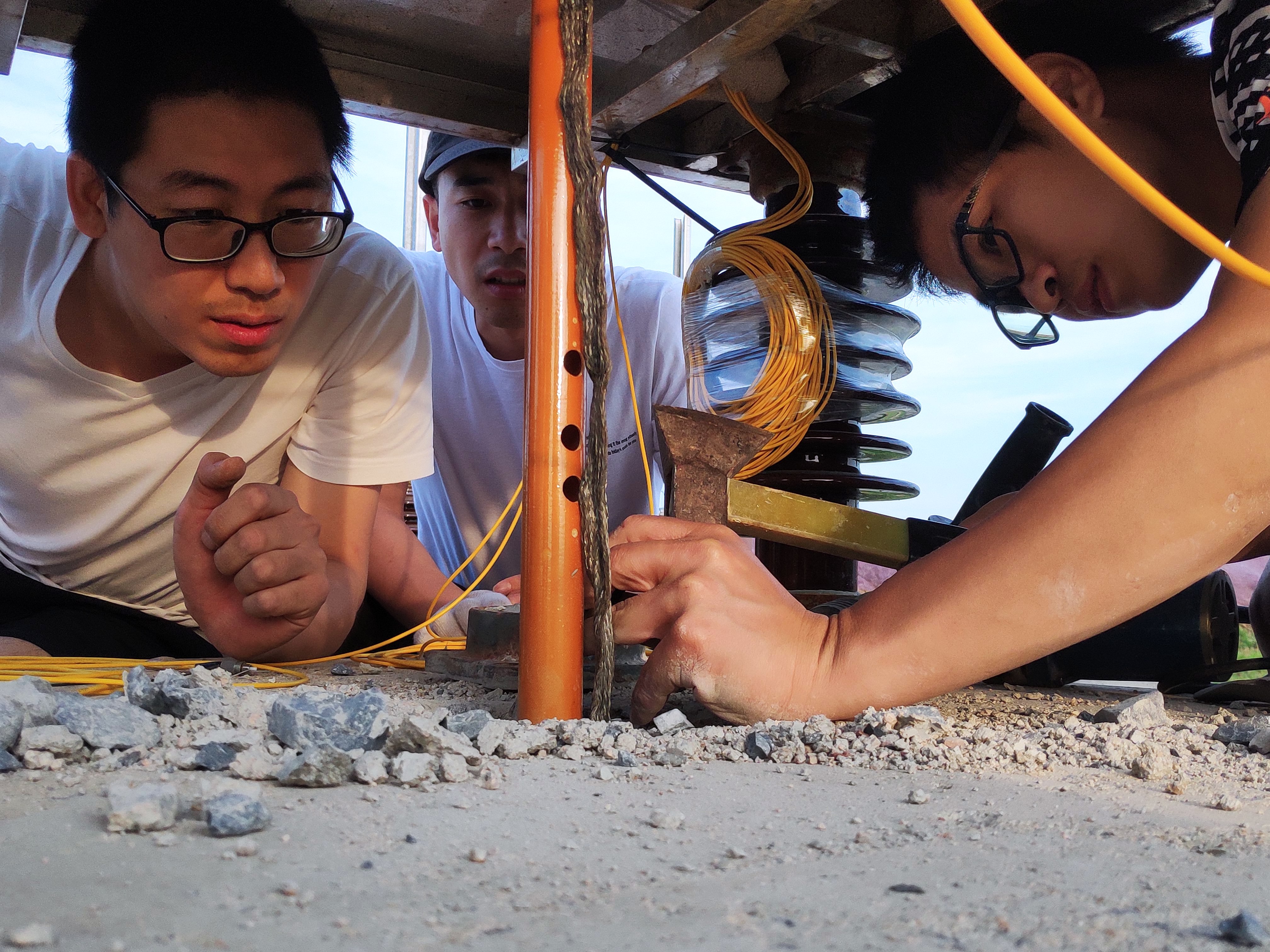 The team is setting up the grounding system for the discharge of triggered lightning. (Image by CHEN Ruiling)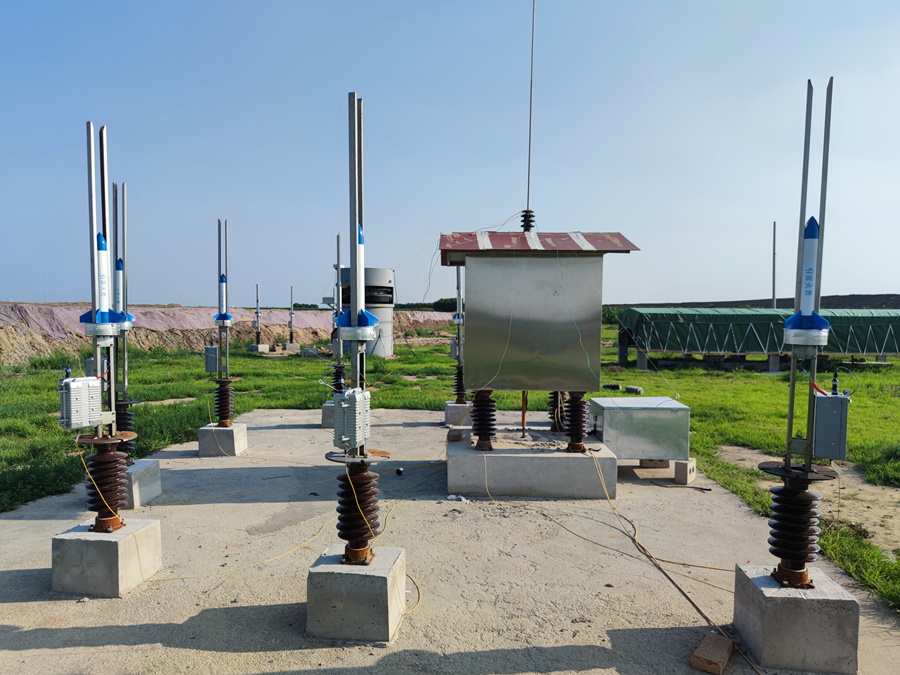 The specially designed rockets (and their launcher) for triggering the lightning flashes. (Image by LI Zongxiang)
A researcher is calibrating the optical equipment installed 970 m away by launching a laser. (Image by WANG Yuan)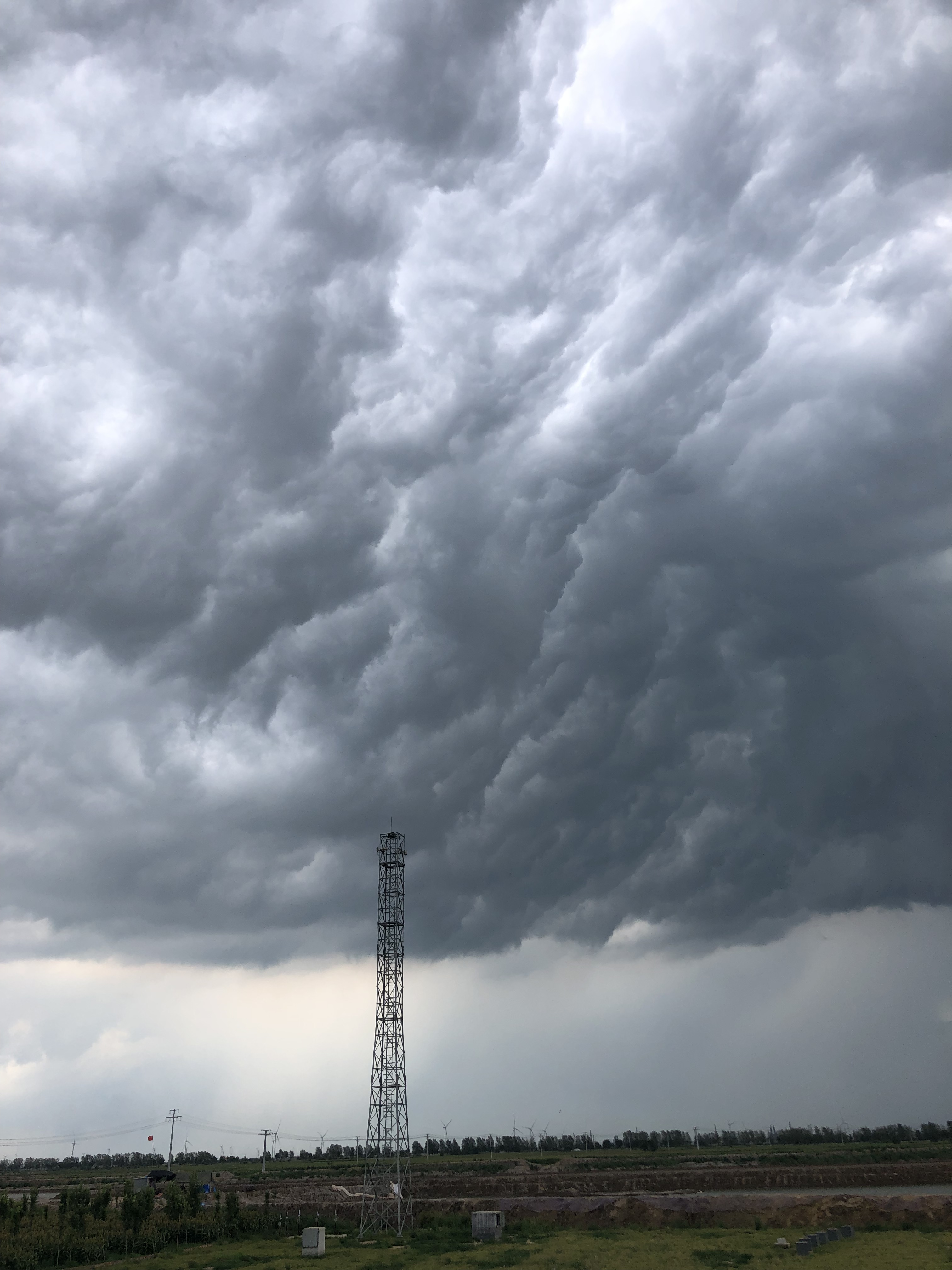 A storm approached the experiment site. (by JIANG Rubin)
The SHATLE campaign aims at investigating the physical mechanism and radiation effects of lightning flashes, revealing the causation of lightning disaster and testing the lightning protection technology.