The Asian Tropopause Aerosol Layer (ATAL) is a thin layer of aerosol with a thickness of about 3–4 km, which appears regularly at the height of the tropopause layer during the Asian summer monsoon (ASM) period over the Tibetan Plateau. How is it formed? Where are aerosols from? From human activities or natural sources? There are questions in debate since the discovery of ATAL in 2011.
Drs. ZHANG Jinqiang and WU Xue from the Key Laboratory of Middle Atmosphere and Global Environment Observation of the Institute of Atmospheric Physics at Chinese Academy of Sciences (CAS), in collaboration with scientists from the CAS Aerospace Information Research Institute, conducted in situ observations using a balloon-borne portable optical particle counter (POPS), aiming to further understand the composition and sources of the ATAL. The observation campaigns were conducted in 2018 and 2019 at Golmud and Qaidam in Qinghai Province of China. Scientists are now preparing for 2020 summer campaign.
The camp of 2019 summer campaign at Qaidam, Qianghai, China. (Image by ZHANG Jinqiang)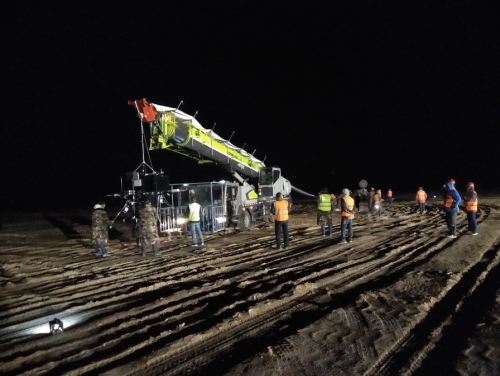 Scientists were giving the observation equipment the last check before launching the balloon. (Image by ZHANG Jinqiang)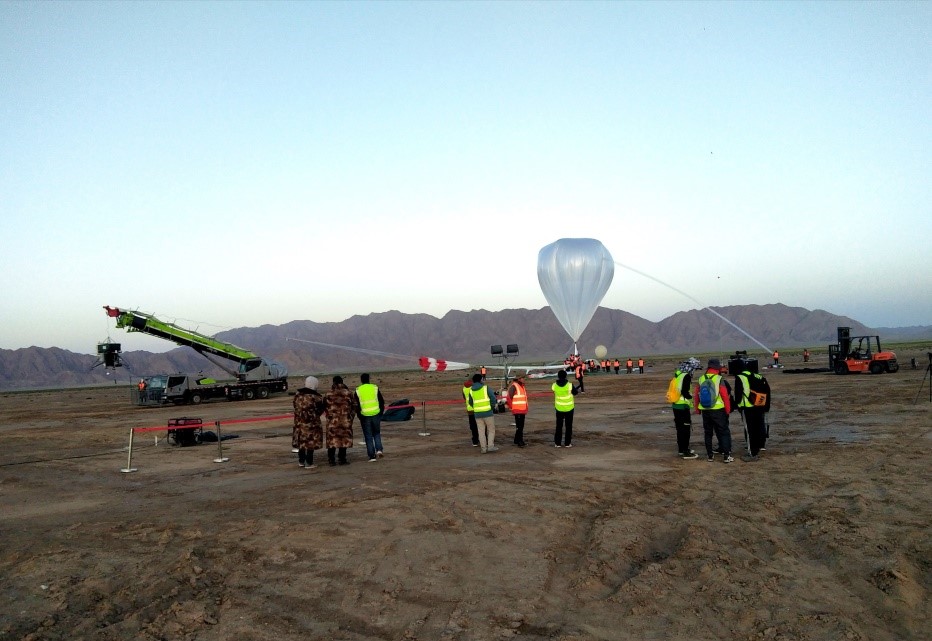 Scientists were about to release the high-altitude balloon at Qaidam in the early morning. (Image by ZHANG Jinqiang)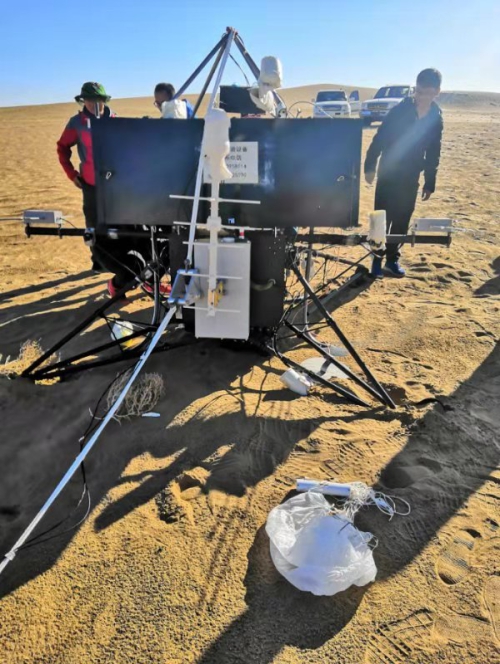 Scientists retrieved the balloon and equipments. (Image by ZHANG Jinqiang)
"The aerosols in the boundary layer are mostly pollution out of human activities, and the aerosols in the upper troposphere may also contain natural aerosols, like mineral dust and volcanic sulfate aerosols," WU concludes their campaign findings, which are recently published in Environmental Research Letters. ZHANG is the first author and WU is the correspondence author.
Reference: Jinqiang Zhang, Xue Wu*, Jianchun Bian, Xiangao Xia, Zhixuan Bai, Yi Liu, Zhaonan Cai, Juan Huo, and Daren Lyu, 2020: Aerosol variations in the upper troposphere and lower stratosphere over the Tibetan Plateau, Environ. Res. Lett., https://iopscience.iop.org/article/10.1088/1748-9326/ab9b43.