China's "Micius" Completes Intercontinental Quantum Key Distribution
Jan 23, 2018
China's quantum satellite "Micius" has allowed scientists to achieve quantum key distribution between China and Austria, laying a foundation for building a global quantum-secured communication network.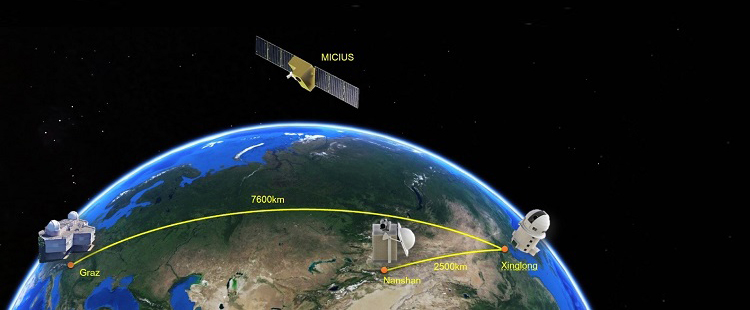 Real-world Intercontinental Quantum Communications Enabled by Micius Satellite
Jan 20, 2018
A joint China-Austria team has performed quantum key distribution between multiple ground stations located in Xinglong, Nanshan, and Graz. Such experiments demonstrate the secure satellite-to-ground exchange of cryptographic keys with ~kHz rate during...

The 2017 Nature's 10 – Father of Quantum, PAN Jianwei
Dec 18, 2017
The 2017 Nature's 10 – Nature's annual list of ten people who mattered in science in the past year – appears in the journal this week. Chinese physicist Pan Jianwei helped his country to the forefront of long-distance, ultra-secure quantum communic...