A new study in Nanoscale reported Chinese scientists' innovation in the traditional elimination of antibiotics in water, which could extremely eliminate high strength tetracycline (TC) in wastewater to achieve high-efficient degradation with a wider pH range.
This work was done by a joint team with Institute of Intelligent Machines (IIM), Hefei Institutes of Physical Science.
Antibiotics, as double-edged sword, help people to fight infection as well as put environment at risk.
To remove the antibiotics from aquatic environment, Fenton system works as one of the most popular methods for eliminating.
However, as for Fenton system, a narrow pH range (~3-5) is required to ensure catalyst operate in high efficiency. And what's worse, degradation may finish with potential secondary pollution left.
In their work, one class of novel catalysts was prepared which was used for the heterogeneous Fenton system.
It offered plugs to widen the range of the optimal pH values up to neutral conditions, and it also significantly improve the efficiency of TC degradation as well as expand its application in the field of water treatment.
In addition to the improvement, their work took a closer look at the catalytic mechanism, speculated the possible TC degradation pathway, and achieved the goal of eliminating refractory TC at neutral condition in a short time.
This work was supported by the Natural Science Foundation of China, the Key Technologies R & D Program Foundation of Anhui Province, the Chinese Academy of Sciences Key Deployment Project, the Young Spark Project Foundation of CASHIPS and the CASHIPS Director's Fund.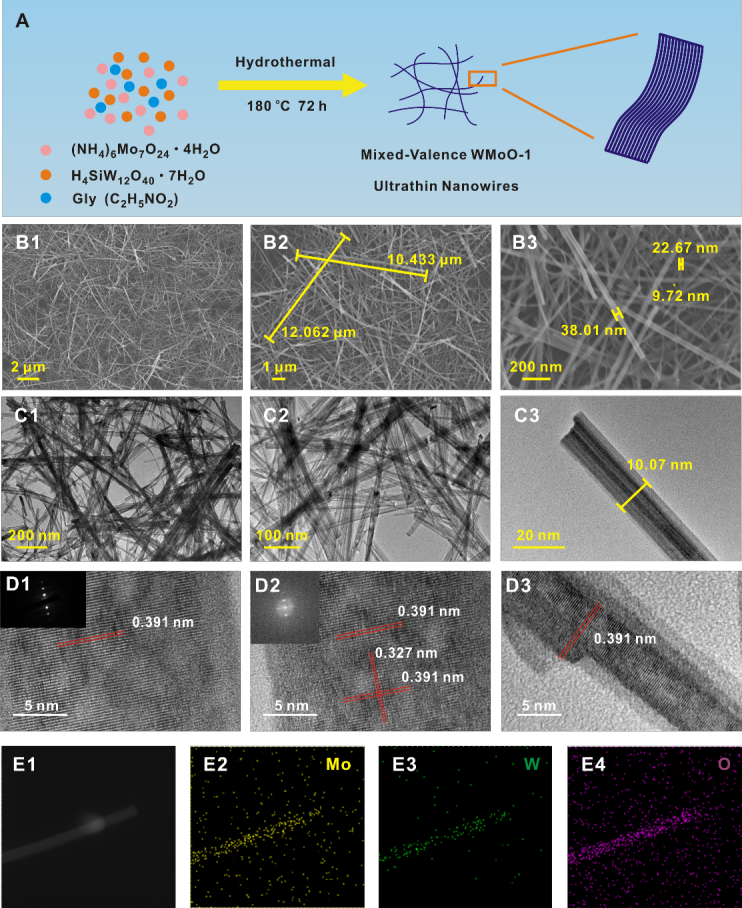 Fig. 1 (A) Schematic illustration of the synthesis of WMoO-1 UTNWs. (B) SEM and (C) TEM images of WMoO-1 UTNWs. The diameters of the nanowires are marked in panel B. (D) HRTEM images of the WMoO-1 UTNWs. The interplanar spacing of nanowires are marked in panel D. (E) EDS elemental mapping profiles with O (purple), W (green) and Mo (yellow) distribution. (Image by HU Yi)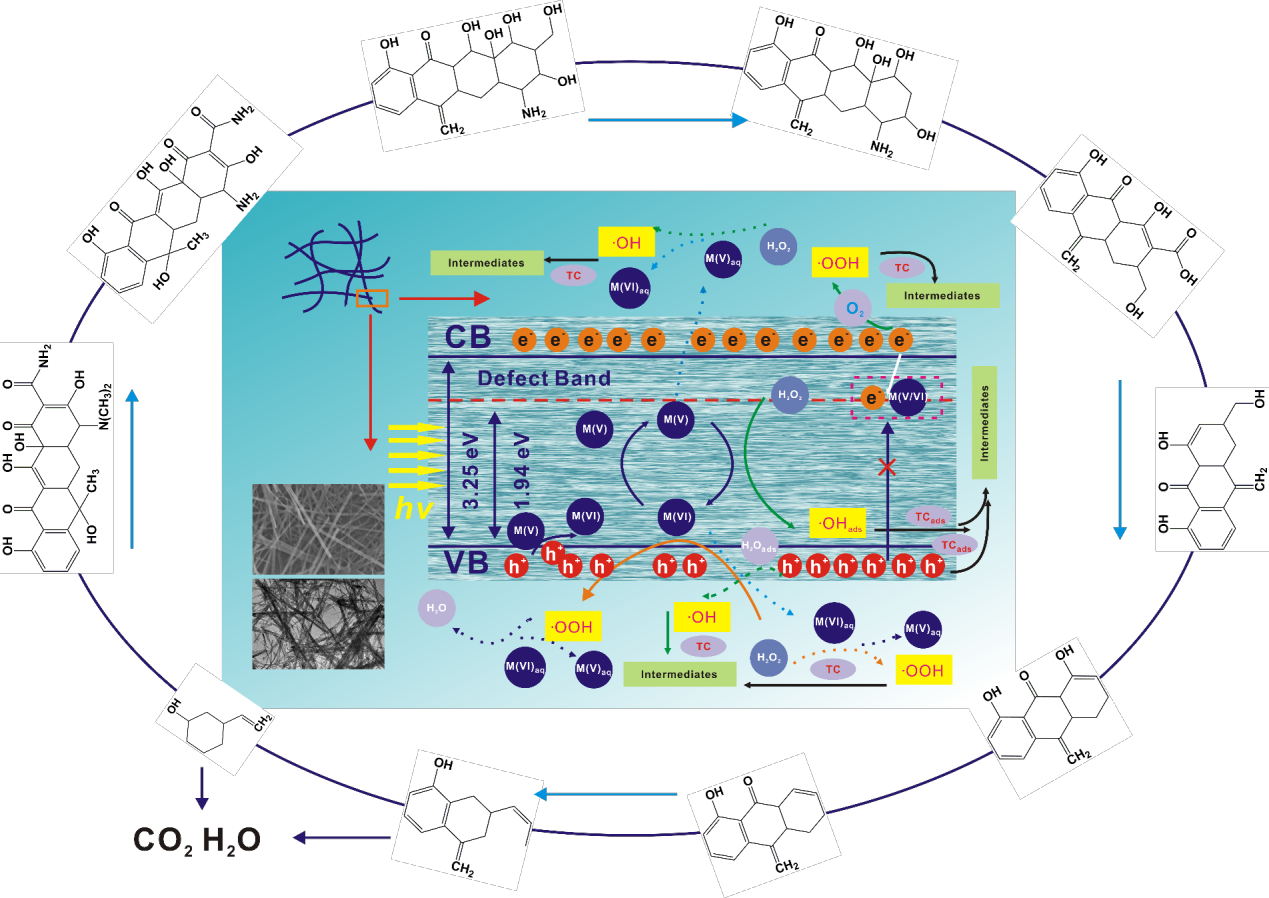 Fig. 2 The schematic illustration of the mechanisms of TC degradation during the WMoO-1 UTNWs/H2O2 process. (Image by HU Yi)