Scientists at Anhui Institute of Optics and Fine Mechanics (AIOFM), Hefei Institutes of Physical Science have operated a new ground-based high-resolution Fourier Transform Spectrometer (FTS) for remote sensing of greenhouse gases and pollution gases, according to a program finalized on 19 June, 2017 in Hefei.
This is China's first observatory of TCCON (Total Carbon Column Observing Network: a global network of high-resolution FTS that measure the amount of carbon dioxide, methane, carbon monoxide, nitrous oxide and other trace gases in the Earth's atmosphere).
Led by Prof. LIU Cheng, the program focuses on ground-based high-resolution FTS measurement of total columns of CO2, CH4, CO, N2O HF, H2O, and HDO, as well as vertical profiles of O3, HNO3, HCl, HF, ClONO2, CO, C2H6, CH4, N2O C2H2, HCN, and other trace gases.
The high-resolution FTS solar spectra in China are of great importance to provide information to constrain regional sources and sinks. And an additional observation aim of the program is to validate satellite data, such as Greenhouse gases observing satellite (GOSAT, Japan), Orbiting Carbon Observatory 2 (OCO-2, USA), and the Chinese Carbon Dioxide Observation Satellite (TANSAT).
Actually LIU Cheng's group has conducted measurements according to the protocol of Total Carbon Column Observing Network(TCCON) for three years, which makes Hefei become a TCCON candidate site, the only one observatory that meet the measurement protocols of TCCON in China at present.
Based on the site, its observation results have received recognition by international colleagues, and on which two papers about the observations of greenhouse gases has been published in the journal of Atmospheric Measurement Techniques (AMT) and was highly praised by reviewers.
"This program will lay solid data basis for scientific research and knowledge accumulation of the greenhouse gases and pollution gases as well as validate satellite data in China," said LIU Cheng, the leader of the program.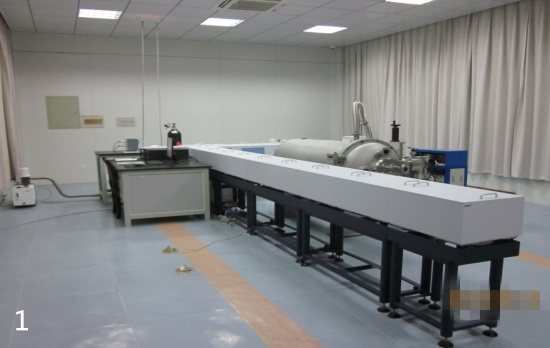 Figure 1. High-resolution Fourier Transform Spectrometer IFS 125HR operated by Key Laboratory of Environmental Optics and Technology of the Chinese Academy of Sciences. (Image by WANG Wei and SUN Youwen)
Figure 2. The solar tracker of the FTS mounted inside a motor-controlled dome on the roof of the laboratory building. (Image by WANG Wei and SUN Youwen)