Changchun Institute of Optics, Fine Mechanics, and Physics (CIOMP) of Chinese Academy of Sciences announced on November 11 the development of a "large-scale high-precision diffraction grating ruling system" project, which will facilitate successful ruling of echelle gratings with the largest size (400mm×500mm) the world had ever seen.
The project was designed to develop grating ruling technology above global standards. Diffraction gratings and the way in which they are constructed with ridges or "rulings" are a vital component of any tool that needs to separate different wavelengths of light with high resolution.
Scientists spent eight years on the project resolving 18 key technologies and producing nine innovative achievements, and finally developed the world's largest echelle (a type of diffraction grating) with a ruling area (ridged area) of 400mm×500mm.
The completion of this project means that the precision machining technology in China is in world leading position.
CIOMP is the birthplace of grating design and construction in China. As early as 1958, CIOMP developed the first machine to manufacture grating rulings, as well as the first grating. The gratings were used in spectral devices for the first atomic bomb test in China.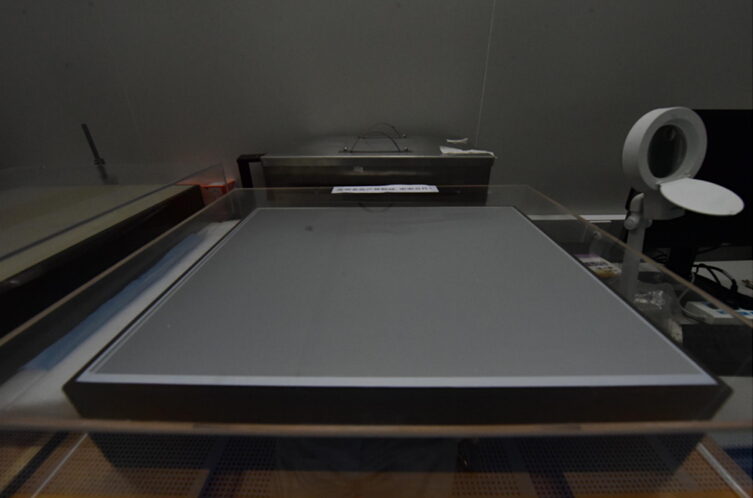 The manufactured echelle with the ruling area (ridged area) of 400 mm x 500 mm (Image by CIOMP)