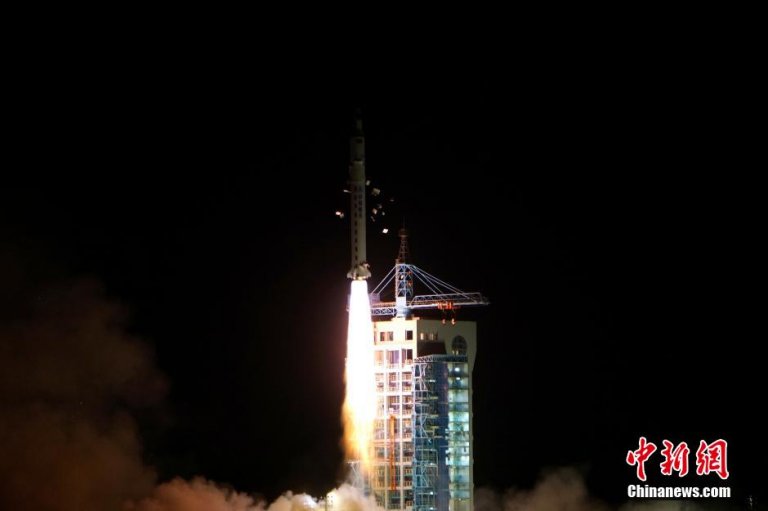 China's Shijian-10 retrievable space science probe launching from Jiuquan in April 2016. (Photo: CNS)
Launch of the world's first quantum communications satellite will take place in August, the leader of China's space science program has said.
Dr Wu Ji of the National Space Science Centre (NSSC) under the Chinese Academy of Sciences (CAS), told reporters in Beijing while updating on space science missions (link in Chinese).
The pioneering QUantum Experiments at Space Scale (QUESS) mission, part of China's ambitious space science agenda, was expected to launch from Jiuquan Satellite Launch Centre in July, but has now slipped.
Once launched on a Long March 2D rocket, the 620kg QUESS satellite will delve into the counter-intuitive quantum world, including the spooky phenomenon of quantum entanglement, and seek breakthroughs in cryptography.
It will also attempt quantum teleportation at a space scale, and fundamental tests of the laws of quantum mechanics on a global scale.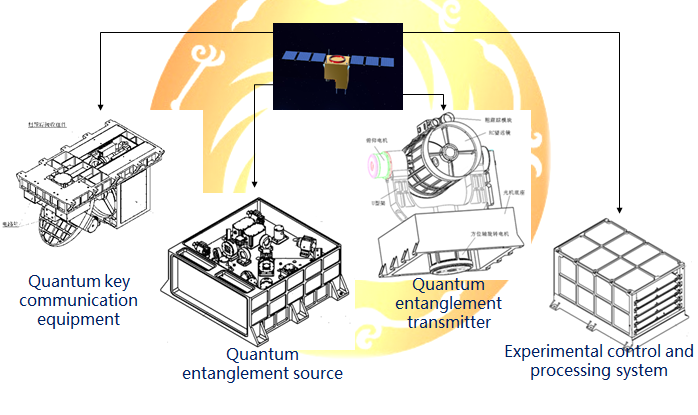 Above: Payloads for China's QUESS quantum satellite (NSSC).
While the cause of the delay was not stated, major problems with the payload seem unlikely.
At the same time, 2016 will be China's busiest year so far in terms of launches, with more than 20 planned, placing added strain on rocket production capabilities.
Dark matter, microgravity and beyond
QUESS is just one of four missions in the Strategic Priority Program on Space Science run by the Chinese Academy of Sciences, initiated in 2011.
Implemented by the NSSC in Beijing, two missions – the DAMPE (Wukong) Dark Matter probe in December, and April's Shijian-10 retrievable microgravity space science satellite – have already been launched.
QUESS will be followed later in the year by the fourth mission, the Hard X-ray Modulation Telescope (HXMT), which will observe black holes, neutron stars and other phenomena based on their X-ray and gamma ray emissions over a four-year lifetime.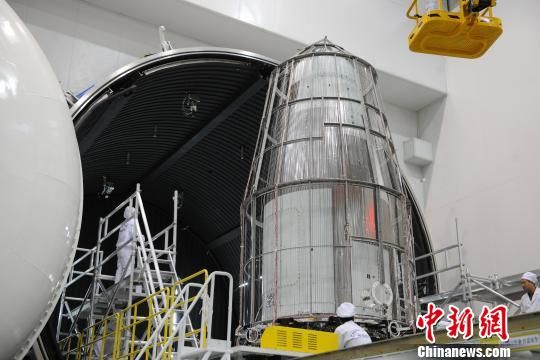 Above: Shijian-10 undergoing tests before launch in April 2016.
New space science missions
With this first batch of space science missions about to bear fruit, China is working on five new probes to study a range of Earth, solar and deep space phenomena.
The missions, announced earlier this month, are the space-weather observatory mission in collaboration with the European Space Agency (SMILE), a global water cycle observation mission (WCOM), the Magnetosphere, Ionosphere and Thermosphere mission (MIT), Einstein Probe (EP), and the Advanced Space-based Solar Observatory (ASO-S).
The missions were selected from those outlined in a national roadmap for space science for 2016-2030 produced by the NSSC, and will follow on from a range of exciting Chinese space science missions in 2016.
Wu Ji, recently profiled by Nature as star of Chinese science, said each scientific satellite is pioneering and non-repetitive, meaning the missions require new ideas, new designs, new materials and technologies, and as such Chinese space science efforts are a major driving force for innovation. (gbtimes)