YANG Xueming, academician of Dalian Institute of Chemical Physics (DICP) of Chinese Academy of Sciences (CAS), was invited to serve as the associate editor of Science Advances recently. He will be responsible for editing manuscripts submitted from the subjects like physical chemistry, chemical physics, spectroscopy, dynamics, surface photocatalysis and other related areas. From September 18, 2014, Science Advances began to accept manuscript submissions.
Professor YANG mainly focuses on the research area of experimental chemical dynamics and spectroscopy in the gas phase and at the interfaces. He was honored the Broida Prize of the International Symposium on Free Radicals, the Overseas Chinese Physics Association Achievement in Asia Award, and Humboldt Research Award. In 2006, he was elected to American Physical Society.
Science Advances aims to provide a top publishing platform of scientific research, and rapidly publish high-quality research focusing on works with the potential to make significant advances in any relevant field. The editor-in-chief of Science, Marcia McNutt, is also the chief of Science Advances.
The associate editors have been selected from an international pool of candidates not only for their reputations in the fields of research, but also for their acknowledged breadth in recognizing and promoting interdisciplinary collaborations.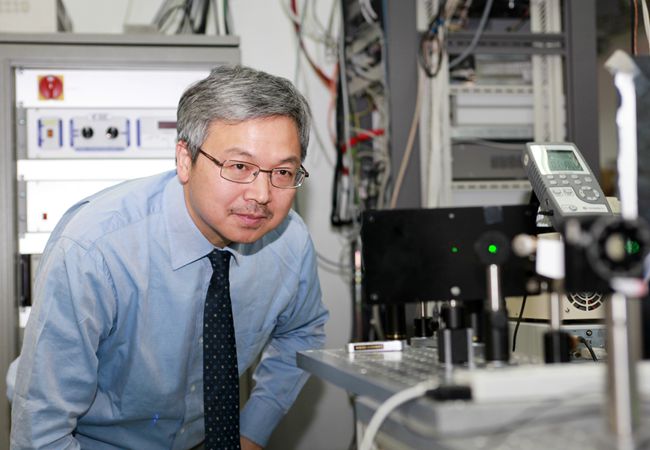 Academician YANG Xueming who was invited to serve as the associate editor of Science Advances (Image by DICP)