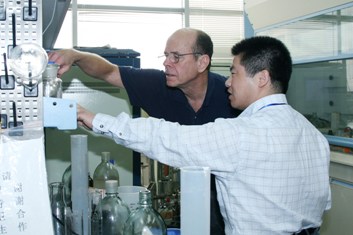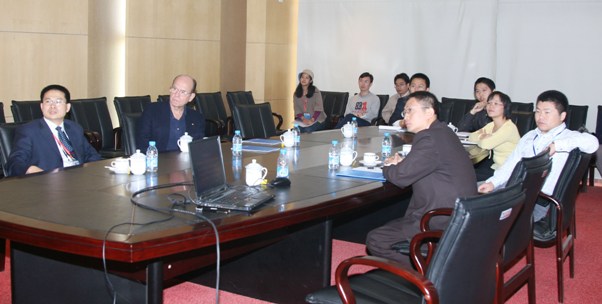 Prof. K. Barry Sharpless, Nobel Prize winner and Professor of The Scripps Research Institute(TSRI), visited DICP on 15th October. He was attending the 13th International Bio-Tech Symposium in Dalian at that time.
  Prof. Sharp was invited to visit the DICP research groups of Oceanic Bio-Products Engineering, High Efficiency Conversion of Bio-Masses, and Component Chinese Medicine Research of the Bio-Tech Division, as well as the State Key Laboratory of Catalysis.
  Prof. Sharpless was especially interested to find that the Component Chinese Medicine group is employing click chemistry, a concept first proposed by him, for the preparing of liquid chromatography separation materials. He hoped that he can have the chance to cooperation with the DICP colleagues in this area of utilizing click chemistry for materials synthesis as well as for screening and reconstructing of natural products.
  When visiting the State Key Laboratory of Catalysis, Prof. Sharpless also showed great interest in the research work of immobilization of the Sharpless catalyst system, a well known homogeneous catalyst system first put forward by Prof. Sharpless for studies of chiral compounds in the 80's of last century and named after him, and he won the Nobel Prize of Chemistry in 2001 for his contributions in this field. Prof. Sharpless also expressed deep impression for the advanced in-situ installations the DICP State Key Laboratory is equipped for the studies of heterogeneous chiral catalysis.