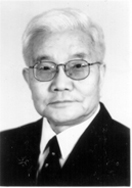 Prof. XI Zezong (1927-2008), a well-known historian of science, astronomer and founding director of the CAS Institute for the History of Natural Science (IHNS), died in Beijing on 27 December.
Prof. Xi was born in Yuanqu County, Shanxi Province on 9 June 1927. In 1951, he graduated from the Department of Astronomy of the Sun Yat-sen University, and in 1957, he joined in the founding of the Research Office on the History of Natural Science, the predecessor of IHNS. From 1982 to 1988, he served as the Director of the IHNS. From 1996 to 2004, he was the president of the Chinese Society for the History of Science and Technology. He was a Member of CAS, of the International Academy of History of Science, and of the Academy for Europe and Asia.
As a pioneer and leader of the history of science in China, Prof. Xi made valuable contributions to the history of science, especially to the history of astronomy. His
New Catalogue of Ancient Novae
(1995) was well received in the international astrophysical community. A work co-authored by Prof. Xi,
Ancient Novae and Supernovae Recorded in Chinese, Korean and Japanese Annals and Their Significance in Radioastronomy
, provides important historical evidence for the evolution of stars and the explosion of novae and supernovae.
The last respects to the remains of Prof. Xi will be paid at Babaoshan Funeral Parlour in Beijing at 11 AM on 31 December, 2008.