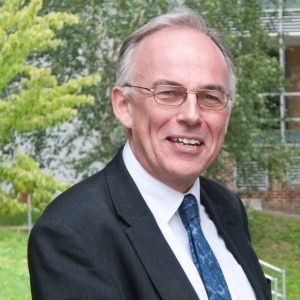 Dale Sanders, British botanist and director of the John Innes Centre
Last year's State Science and Technology Awards were more open and accessible to foreign scientists, and included the opening of the three main award categories to foreigners for the first time.
These included the State Natural Science Award, the State Technological Invention Award and the State Scientific and Technological Progress Award.
Last year, foreign scientists either led or participated in five award-winning projects in the three categories.
On Wednesday, China gave the 2020 International Science and Technology Cooperation Award-the nation's highest scientific honor for foreign individuals and institutions-to eight scientists from seven countries.
The winners are not only noted experts in their respective fields-which range from clinical medicine to physics-but have also contributed considerably to facilitating international science cooperation, and to passing their expertise on to other promising scientists.
Dale Sanders, British botanist and director of the John Innes Centre, a world-leading plant and microbial research institute, said his collaborative research projects with Chinese colleagues had the potential to benefit global health and food security.
In 2014, China and the United Kingdom established the CAS-JIC Centre of Excellence in Plant and Microbial Science. It is based in Beijing, Shanghai and Norwich, in England.
The JIC also collaborates closely on wheat and pea genomics with the Chinese Academy of Agricultural Sciences and the Agricultural Genomics Institute in Shenzhen in Guangdong province.
Sanders said the institute's collaborative work on understanding how plants used in traditional Chinese medicine are effective in preventing and treating disease is a good example of international cooperation.
"This is cutting-edge science as we unpick the plants' metabolisms, and is potentially very important as new treatments might emerge," he said. "Chinese medicine is a great treasure house and should be diligently explored and improved upon."
Sanders said he sees a bright future for China-UK research collaboration, including on agricultural productivity, public health and environmental protection. "We are stronger together than apart," he added.
"We must all ensure that our work together strengthens the scientific excellence of both nations," he said. "But we must also recognize that our success comes with a responsibility to share the benefits with society in the UK, in China and globally." (China Daily)