Recently, the CentiSpace-1-S3/S4 test satellites were launch into orbit by Kuaizhou-1A carrier rocket from Jiuquan Satellite launch Center. The satellite Telemetry, Tracking and Command (TT&C) system, developed by researhers from the National Time Service Center (NTSC) of the Chinese Academy of Sciences, helps accomplish TT&C tasks during the launch and in-orbit tests.
These two satellites are the third and fourth test satellites of the CentiSpace Low-Orbit Satellite Navigation Augmentation System, a space-ground integrated constellation system composed of 160 low-orbit satellites and ground systems, enhancing the performance of Beidou and other satellite navigation systems.
"Before entering its predetermined orbit, the satellite will circle the Earth three times. During this period, the satellite needs to contact with the ground," said Dr. WANG from NTSC.
Using NTSC's 5m antenna in the Xi'an National Aerospace Industry Base, the researchers provided key instructions and feedback related information for satellite operation through TT&C system.
"The complement to the measurement and control tasks during the launch and in-orbit test marks the capability of the TT&C system developed by NTSC to provide measurement and control services for low earth orbit satellites," said Prof. YANG Xuhai, leader of this research team.
According to Prof. YANG, The researchers will carry out normalized and routine observations of CentiSpace-1-S3/S4 test satellites. At the same time, they will also provide stable TT&C support for the last two test satellites S5/S6 and subsequent network launch missions.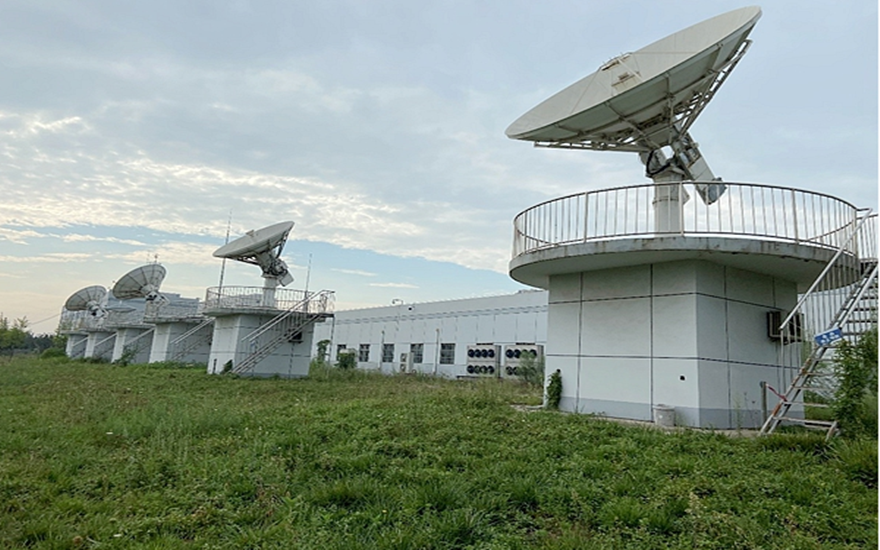 NTSC's 5m antenna in Xi'an National Aerospace Industry Base. (Image by NTSC)