The deformation monitoring system based on BeiDou technology for Sarez Lake Dam completed a series of tests. The system is jointly developed by the National Time Service Centre (NTSC) of the Chinese Academy of Sciences (CAS) and the Xinjiang Institute of Ecology and Geography, CAS.
Located in the Pamir region in eastern Tajikistan and with altitude of 3,263 meters above sea level, Sarez Lake is a barrier lake formed by the mountain collapse after a strong earthquake in 1911. Another hit in this earthquake active zone will bring immeasurable losses to millions of people in the lake area, and disaster to the ecological environment of Central Asia.
"The system is a real-time monitoring system customized for the harsh environment of the Usoi dam in Sarez Lake, Tajikistan. Using high-precision positioning and communication technology of BeiDou, this system can connect, transmit, solve and analyze data in real time to realize the deformation monitoring of the dam," said Prof. TU Rui, leading scientist of this research from NTSC.
In order to meet the requirement of simple installation, unattended and stable operation, the researchers designed a detail implementation scheme and failure plan and recorded installation videos. The Tajikistan Academy of Sciences and the Emergency and Civil Defense Committee were entrusted to carry out installation.
The researchers established the BeiDou reference station and deformation monitoring station in Fukang Station in early April 2021, and conducted a comprehensive and systematic real field environment test. After being operated for more than one month in Fukang Station, the system verified its feasibility of the implementation scheme.
At present, all equipment was transported to Tajikistan. It is planned to complete the field construction and continuous operation for Usoi dam of sarez Lake in September of this year, providing important scientific reference for the safety monitoring of the dam.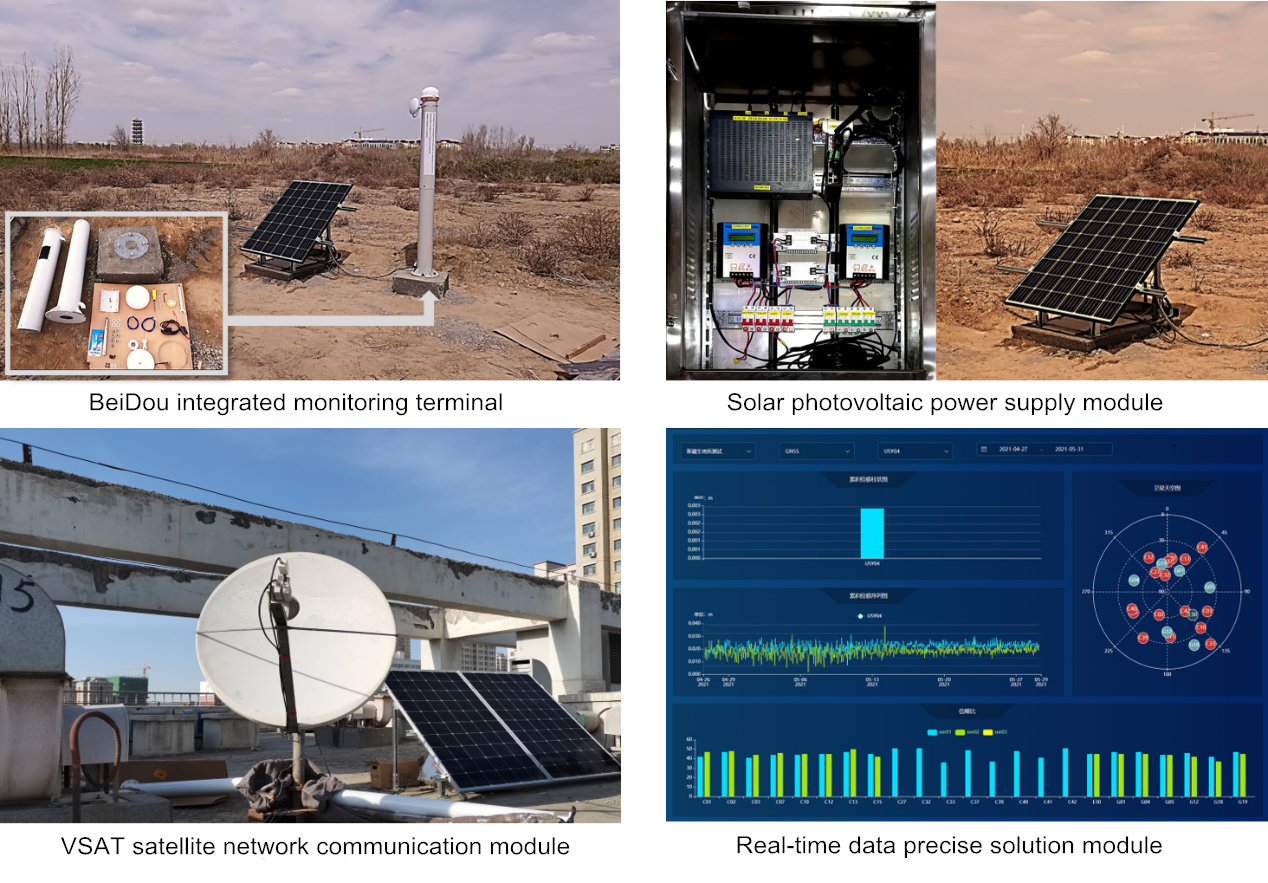 Deformation monitoring test system based on BeiDou technology for the Sarez Lake dam (Image by NTSC)