The first book on the Gamow shell model was lately published by Springer. It introduces the theory of the Gamow Shell Model in nuclear structure and reaction, providing important guidance for graduate students and experienced researchers.
Entitled "The Gamow Shell Model: A Unified Theory of Nuclear Structures and Reactions", the book was written by Nicolas Michel, a researcher from the Institute of Modern Physics of the Chinese Academy of Sciences, and a researcher from Grand Accélérateur National d'Ions Lourds (GANIL) at the invitation of the editorial department of The Lecture Notes in Physics.
As a self-organized many-body quantum system emerging from complex nucleon-nucleon interactions, drip line nucleus is an excellent example of an open quantum system. The complexity of discrete many-body states embedded in the continuum, and a strong variation of both the effective interaction among nucleons and the nuclear spectra with the excitation energy, makes the theoretical description of the drip line nucleus a key theoretical issue.
"This textbook is the first ever book on the open quantum system formulation of the configuration interaction approach, the Gamow shell model, which provides a unitary description of dynamics of the many-body system in different regimes of binding energy," as it was said in the book's preface.
Intended for graduate students and experienced researchers, the book aims to fill the gap between standard textbooks on quantum many-body physics and nuclear theory, and the specialized articles on open quantum systems in the context of nuclear physics, atomic physics, or nanoscience.
It was published in the series Lecture Notes in Physics. Founded in 1969, the series reports new developments in physics research and teaching with a high quality and the explicit aim to summarize and communicate current knowledge in an accessible way. Books published in this series are conceived as bridging material between advanced graduate textbooks and the forefront of research.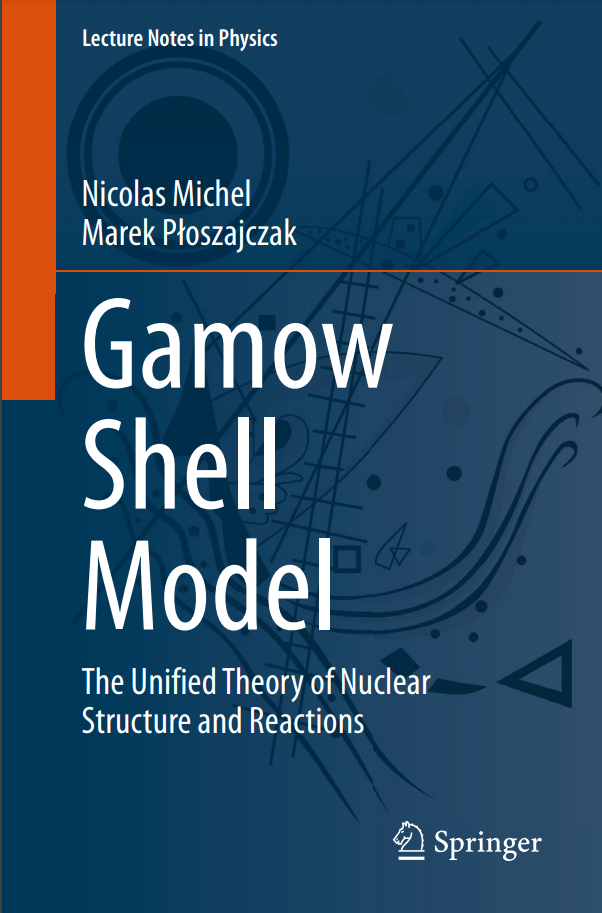 Figure. The cover of the book. (Image from Springer)