Snow service and guarantee technology are the basis and prerequisite to ensure the success of snow events in Beijing 2022 Olympic and Paralympic Winter Games (2022 Beijing Winter Games), which will be held in February and March 2022. Temperature rise, especially in March, will increase the difficulty and risk of these work.
A researcher team led by Prof. WANG Feiteng from the Northwest Institute of Eco-Environment and Resources (NIEER) of the Chinese Academy of Sciences will provide technical support and service guarantee for the snow events of 2022 Beijing Winter Games in terms of snow making, snow storage, snow quality guarantee and track maintenance in ski resorts.
Related results were published in Advances in Climate Change Research.
Specifically, the researchers developed a grade discriminant model for snow quality of the track, which has been applied to the assessment of the snow quality risk level of the Experience Beijing - a Series of Winter Sporting Events in 2021, and published a series of snow quality analysis reports.
In addition, they conducted field experiments about the production of firn piste in National Alpine Ski Center of Beijing, and obtained a series of key techniques for the optimal water injection compaction scheme under different weather conditions.
In November 2021, the researches submitted to the Beijing Olympics Organizing Committee the localized snow storage as well as the quality maintenance scheme for each competition ski resort.
Moreover, during the 2022 Beijing Winter Olympics, it will

provide technical support and service guarantee for different Olympic venues, such as Big Air Shougang, National Ski Jumping Center and Genting Snow Park.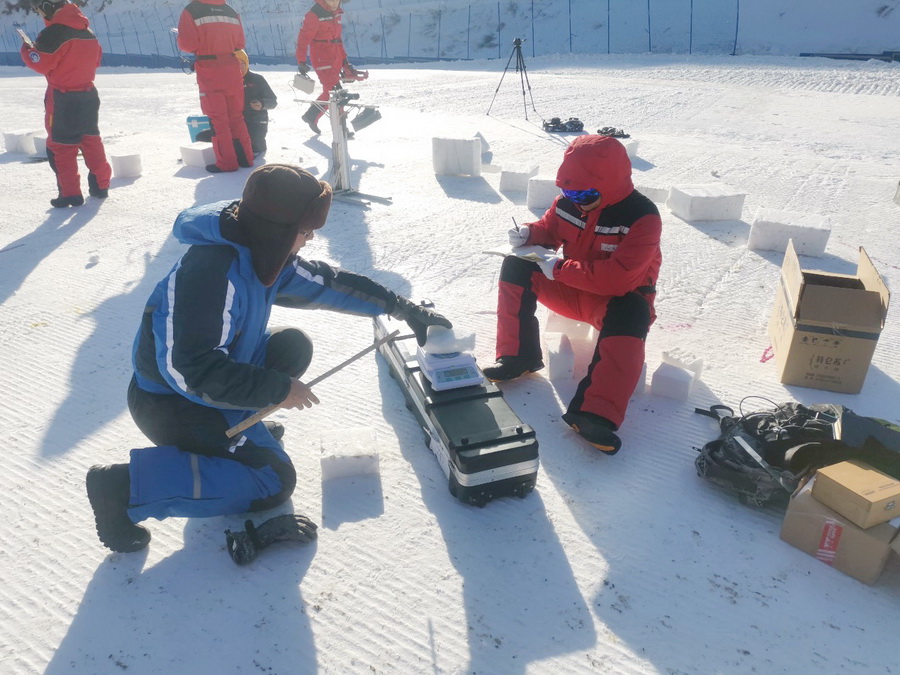 Fig. 1 Researchers from NIEER are monitoring snow property at the Winter Olympic ski resort (Image by WANG Feiteng)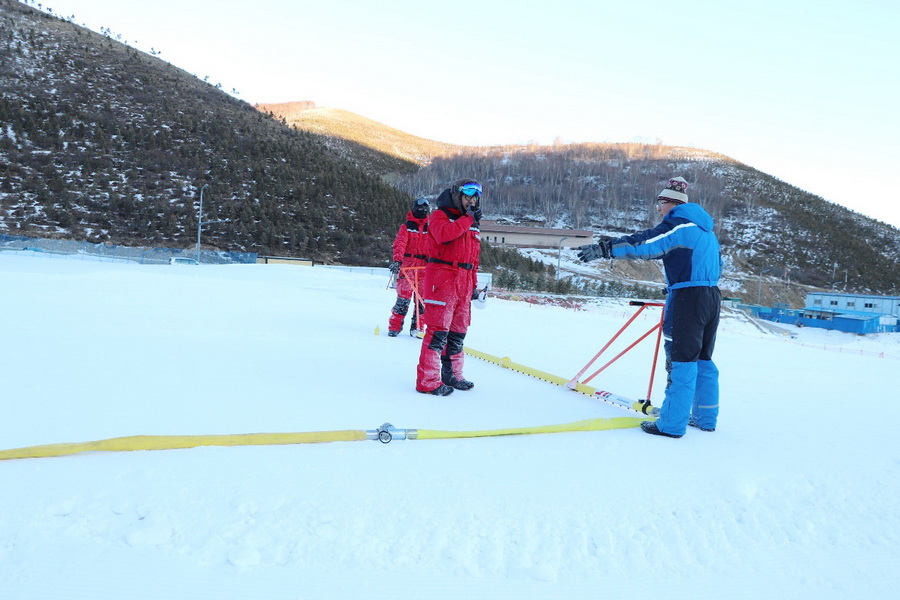 Fig. 2 The field experiments about the production of firn piste have been carried out in National Alpine Ski Center of Beijing (Image by WANG Feiteng)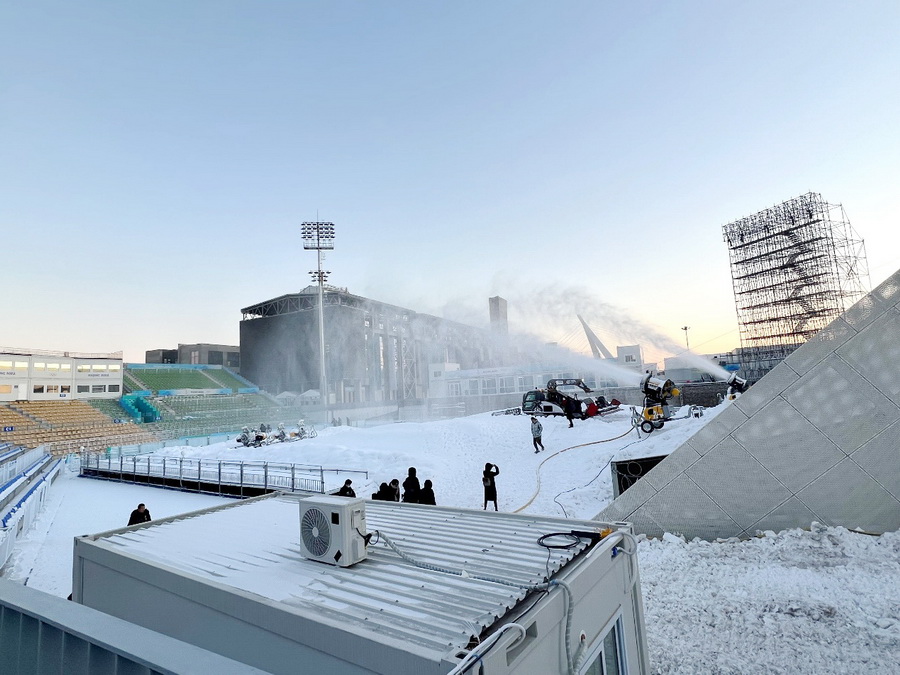 Fig. 3 Provide technical support for snow storage in Big Air Shougang (Image by WANG Feiteng)