Scientists have innovatively introduced iontronic sensing mechanism, which can be described as the super capacitive change under pressure between the ionic materials and electronic electrodes, to a traditional material - paper, transforming the ordinary paper into a smart material with tactile perception.
A research team led by Dr. CHANG Yu at the Shenzhen Institutes of Advanced Technology, Chinese Academy of Sciences, in collaboration with Prof. PAN Tingrui from the University of California, Davis, developed an "All-in-One Iontronic Sensing Paper (ISP)" for tactile perception.
The study entitled "All‐in‐One Iontronic Sensing Paper" was published in Advanced Functional Materials on Jan. 8.
The ISP device was prepared by folding single paper with ionic region and electrodes region to achieve the iontronic interface. It possesses a much higher sensitivity than its counterpart, such as a resolution of single Pascal, a single-millisecond response time, and a linear pressure response, resulting from the unique iontronic mechanism and the specialties of paper.
With characteristics of printability, cutability and foldability, the ISP can be structured into a 2D sensing planar or a 3D tactile-sensitive origami, which reflects the innovative concept that "all things can obtain tactile".
Reviewers commented that this work provided a simple and low-cost method for paper-based sensor platforms, with great potential for application in human-machine interface applications.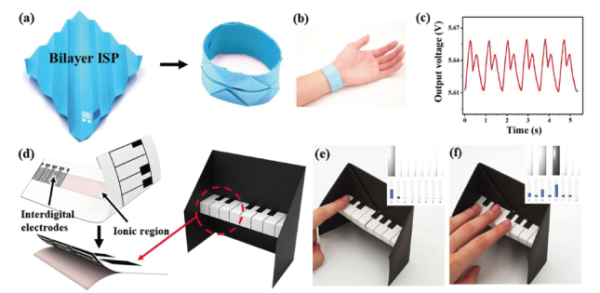 Fig 1. Application of iontronic sensing paper on pulse wave measurement and origami piano. (Image by CHANG Yu)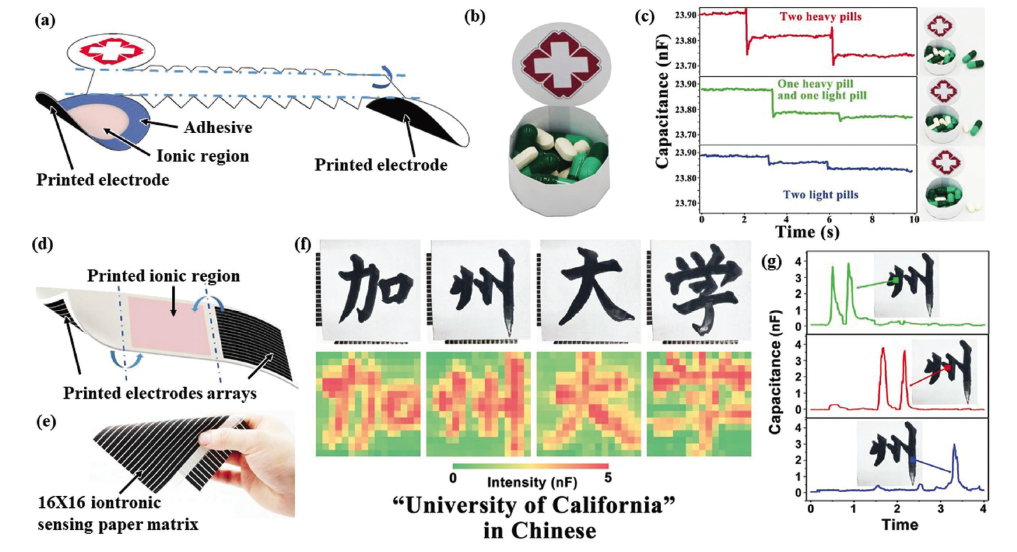 Fig 2. Application of iontronic sensing paper in Weight Measuring Kit and pressure map of handwritten brush. (Image by CHANG Yu)