The conservation tillage "Lishu Model", a complete set of technical solutions for controlling black soil degradation and improving soil functions in northeast China, won the 2021 Science and Technology Promotion & Development Award of Chinese Academy of Sciences (CAS), and was listed in the 2021 Science and Technology Innovation Highlights of CAS.
The Model was proposed and developed by scientists at the Institute of Applied Ecology (IAE) of CAS, after decades of experiment and exploration in northeastern China.
Since the 1950s IAE successively took the lead in some major natural resources surveys in northeast China, including the Sanjiang Plain Wasteland Survey, the Sino-Soviet Natural Resources Comprehensive Survey in Heilongjiang River Watershed Areas, and the Soil Resource Inventory in northeast China. IAE scientists denominated the scientific name of "Black Soil" for the first time, and published the book "The Soil of Northeast China," the first monograph presenting overview of soil resources in northeast China which influenced the development of soil science in China.
In 2005, IAE led several of its collaborative institutes to investigate black soil quality and grain security in northeast China. By comparing with soil resource data investigated half a century ago, a team of scientists from IAE discovered an alarming situation of black soil resource in northeast China, which ignited the desire of these scientists to start conservation tillage research.
The IAE's Research Team on Development and Application of Conservation Tillage, aiming at providing effective measures to curb black soil degradation and improve soil quality in corn planting areas northeast China, has been put down roots in the field of black soil research since 2007.
After more than ten years of scientific exploration, the research team raised some key proposals to reform the traditional corn farming regime that has long been used in Northeast China. The team developed a farming system characterized by modern machinery and agronomic technology, and created a conservation tillage "Lishu model" which provided a complete set of technical solutions for controlling black soil degradation and improving soil functions in northeast China. It also established the first conservation tillage research and development base in one of the black soil areas in Northeast China.
The 15-year long-term experimental plots treated with conservation tillage showed that soil organic matter increased by 11-17%, nutrient supply capacity increased by 9-25%, soil water storage increased by 40-50mm per year, and average crop yields increased by 3-5%, indicating that the "Lishu model" could improve soil fertility, farmland productivity and ecological benefits by enhancing drought resistance, soil moisture preservation, and soil erosion resistance and carbon storage.
The research team also led the establishment of the Northeast China Science and Technology Innovation Alliance for Black Soil Conservation and Utilization, and established an agricultural technology promotion system with its own characteristics.
In the past three years, the "Lishu Model" has been applied on more than 30 million mu (30,000 kilometers) of land, and has achieved significant economic and social benefits.
The conservation tillage "Lishu model" developed for corn planting areas in northeast China has been highly appraised by national leaders. Chinese President XI Jinping emphasized the importance to promote the application of the "Lishu Model" after his investigation at the "Lishu Model" Research and Development Base, and to take effective measures to protect well and make better use of black soil, the "giant panda" in arable land soil categories, so as to let it benefit the people continuously.
The development and application of the "Lishu Model" played an important part in the deployment of the national black soil protection strategy, promoted the promulgation of the "Black Soil Conservation Tillage Action Plan 2020-2025" and the implementation of several other national-level S&T programs (e.g., the national key research and development Program of China for black soil research and the "Black Soil & Granary" program of CAS).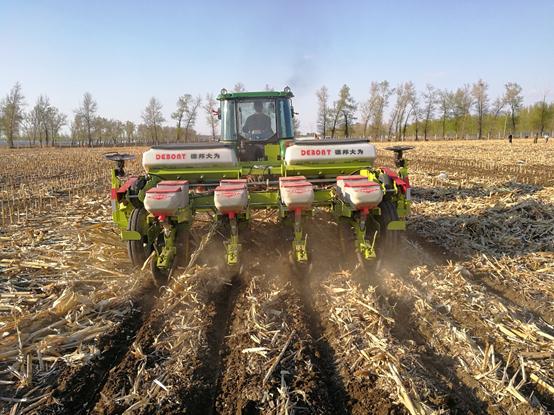 Fig. 1 No-tillage Seeder in Operation (Image by XIE Hongtu)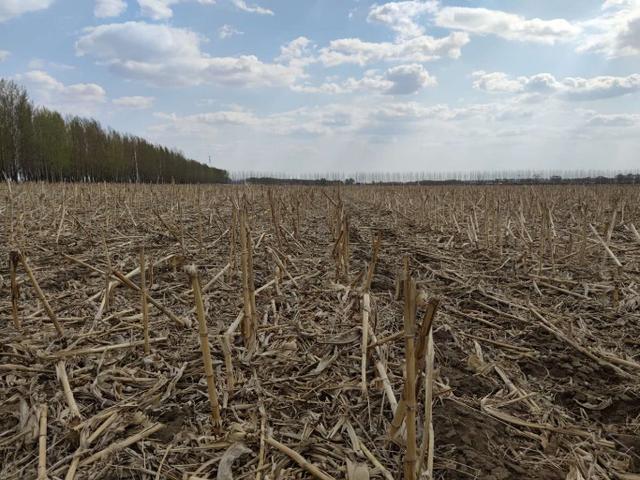 Fig. 2 Corn Straw Return to the Field (Image by XIE Hongtu)