Flooding triggered by tropical storm Dianmu has affected nearly half of Thailand's provinces in recent weeks. The Thai Department of Disaster Prevention and Mitigation (DDPM) reported that the downpours have led to flooding in 30 provinces in central, northern and northeastern Thailand, affecting more than 70,000 households.
Responding to requests from the United Nations Economic and Social Commission for Asia and the Pacific (UNESCAP) and the Geo-Informatics and Space Technology Development Agency (GISTDA), ChinaGEO Secretariat activated its Disaster Data Response (CDDR) Mechanism to provide high-resolution satellite imagery in support of disaster response.
More than five China's satellites arranged the emergency observation plan for the flood inundated area in the provinces of Sukhothai, Pitsanulok, Nakhon Sawan and Petchabun. Within two weeks, 88.16 GB satellite post-disaster data, including 50m resolution CZI image (HY-1C/1D satellite), 16m resolution WFV image (Gaofen-1 satellite) and 5m resolution multispectral image (Jilin-1 satellite), were provided to Thai authorities.
ChinaGEOSS Data Sharing Network (ChinaGEOSS DSNet), hosted by the Aerospace Information Research Institute (AIR) of the Chinese Academy of Sciences (CAS), also shared these data to the United Nations Institute for Training and Research (UNITAR) for rapid damage mapping. The map illustrates the inundated agricultural, road and urban area in four provinces, with about 3,200 km2 of lands appear to be flooded in central and western parts.
Established in 2016, the CDDR is responsible for coordinating the provision of Chinese high-resolution satellite data and disaster analysis products to disaster-affected countries. It has also been confirmed as a long-term effective working mechanism by ChinaGEO Secretariat since July 2021.
It is the third disaster response and assessment cooperation between ChinaGEO and GISTDA in 2021.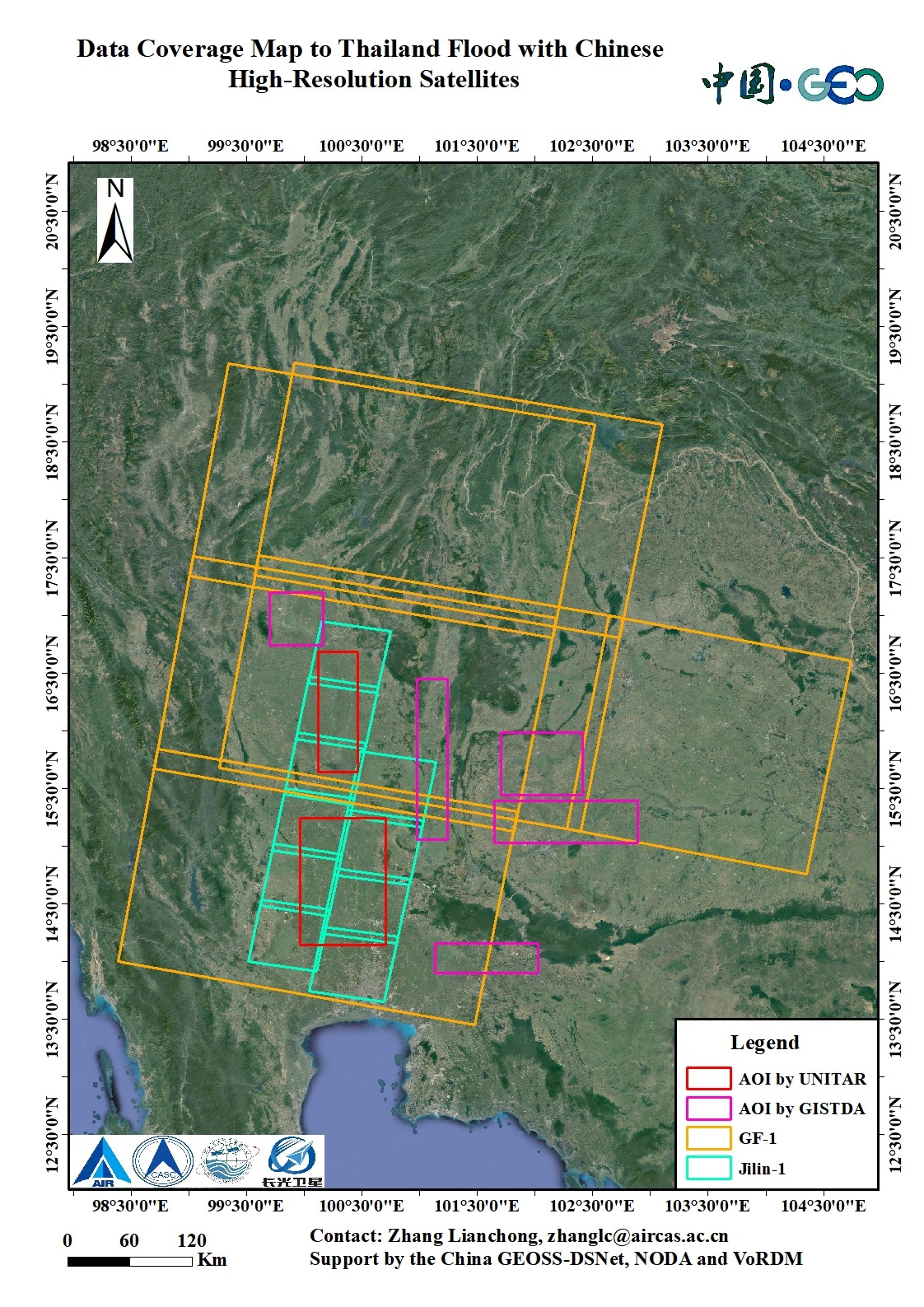 Fig1. Data Coverage Map to Thailand Flood with Chinese High-resolution Satellites. (Image by Aerospace Information Research Institute)
Fig2. Satellite-derived Flood Assessment Map by ChinaGEO and UNITAR (Image by Aerospace Information Research Institute)