In a press conference held on Sept. 28, the International Research Center of Big Data for Sustainable Development Goals (CBAS) introduced the report on "Big Earth Data in Support of the Sustainable Development Goals (2021)", which was released on Sept. 26 by China in the Sustainable Development Forum 2021. It is the third straight year since 2019 that China releases the Report series.
Organized by the Chinese Academy of Sciences, the Report is drafted by the research team from CBAS as well as the Big Earth Data Science Engineering Project (CASEarth).
The Report Focuses on 18 targets and involves six SDGs, including Zero Hunger (SDG 2), Clean Water and Sanitation (SDG 6), Sustainable Cities and Communities (SDG 11), Climate Action (SDG 13), Life below Water (SDG 14), and Life on Land (SDG 15). It presents 26 case studies on harnessing Big Earth Data for developing data products, new evaluation methodologies and models to monitor progress and inform policymaking.
Furthermore, based on Big Earth Data research results for the six SDGs over the past three years, the Report evaluates the 2010-2020 preliminary progress of China. The results show that China is on track to achieving these six SDGs by 2030.
The Report showcases China's efforts of using innovation-driven technologies to facilitate the implementation of the UN 2030 Agenda for Sustainable Development.
"It is necessary to explore more effective ways to deal with the data challenges in the progress of the 2030 Agenda. The Big Earth Data-related technology is an effective way to close data gap and solve the problem of lacking information and tools," said Prof. GUO Huadong, Director of CBAS.
The Report provides a new analytical tool and accurate evaluation of SDGs-related issues in China, and it is expected to provide useful experience for the international implementation of the 2030 Agenda.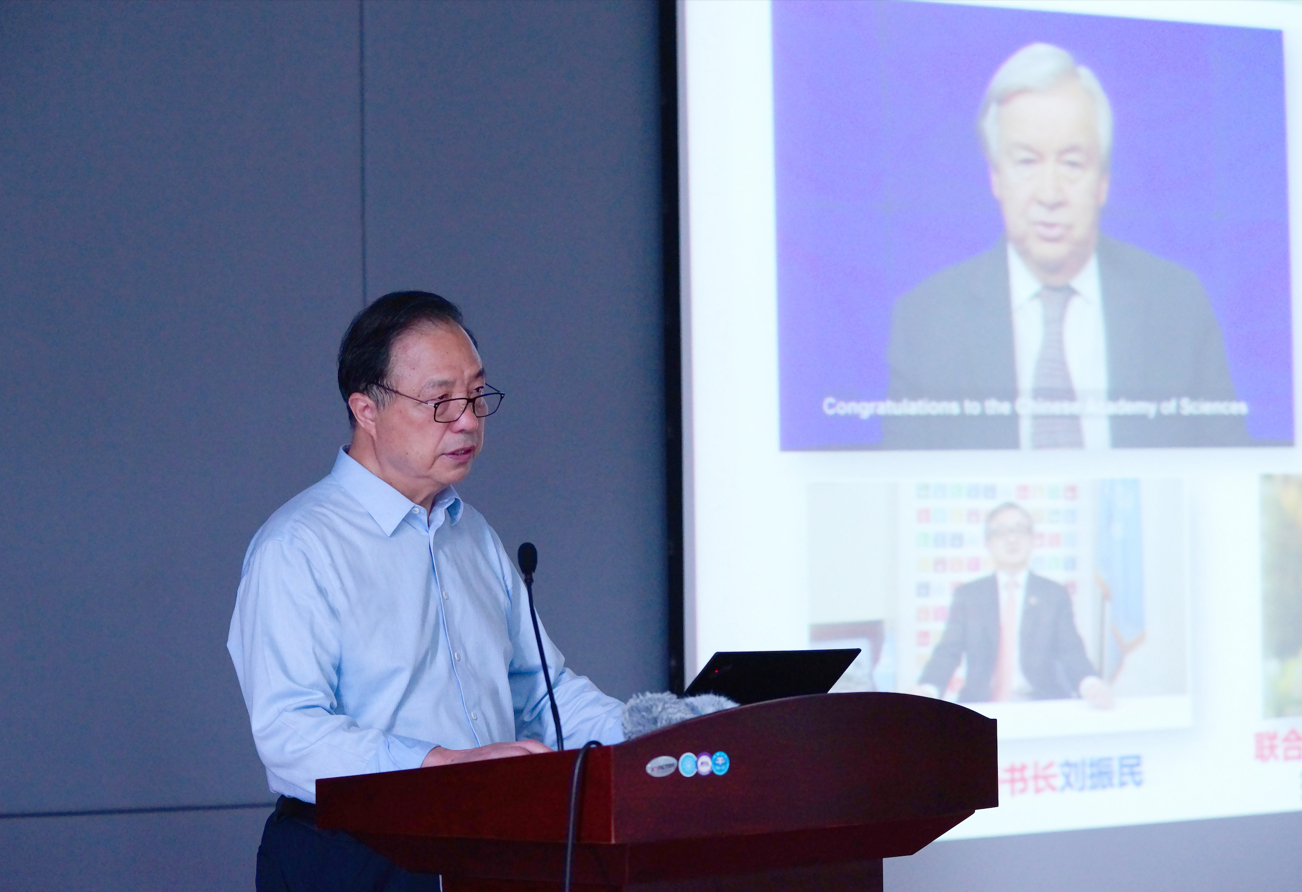 Prof. GUO Huadong introduces the Report. (Image by Aerospace Information Research Institute)