ITER, the most ambitious international project that involves thirty five nations, thirty thousand people work together to share one simple goal, illuminating the way to new energy, now symbolically started its assembly as the kick-off ceremony held on Tuesday 28, July at ITER site in Cadarache of southern France.
Government leaders of ITER's Seven Parties celebrated the moment through video connection and Chinese President XI Jiping sent his congratulatory letter.
ITER, with more than a million components, is world's largest magnetic fusion device designed to prove the feasibility of fusion as a large-scale and carbon-free source of energy. It heralds so enormous challenges to design and construct the giant machine that requires a 35-year collaboration of seven ITER parties, namely China, the European Union, India, Japan, Korea, Russia and the United States.
After 14 years of preparation on and off site, all the components needed to create the first Tokamak sub-assembly have been arriving at the site. And after completing assembly and commissioning, the giant machine's First Plasma is scheduled for December 2025.
China, as one of the seven ITER parties, officially participated the collaboration in 2006 with procurement of thirty feeders and some Poloidal Field Coils.
As one important partner of ITER China working group, Institute of Plasma Physics, Hefei Institutes of Physical Science (ASIPP, HFIPS) undertakes the procurement package of superconducting conductors, correction coil, superconducting feeder, power supply and diagnosis, accounting for nearly 80% of China's ITER procurement package.
"I am so proud of our team and it's a great pleasure for me working here," said BAO Liman, an engineer from ASIPP, HFIPS, who was invited to sit near Chinese National flay on the podium at the kick-off ceremony to represent Chinese team. BAO, with some 30 ASIPP engineers, has been working in ITER Tokamak department for more than ten years. Due to the suspended international traveling by COVID-19, most of the Chinese people who are engaged in ITER construction celebrated this important moment at home through live broadcasting.
One of ASIPP's undertakes, the number 6 poloidal field superconducting coil (or PF6 coil) , the heaviest superconducting coil in the world, was completed last year, and arrived at ITER site this June. PF6 timely manufacturing and delivery made a solid foundation for ITER sub-assembly, it will be installed at the bottom of the ITER cryostat.
Last year, a China-France Consortium in which ASIPP takes a part has won the bid of the first ITER Tokamak Assembly task, TAC-1, a core and important part of the ITER Tokamak assembly.
Exactly as Bernard BIGOT, Director-General of ITER Organization, commented at a press conference after the ceremony, Chinese team was highly regarded for what they have done to ITER project with excellent completion of procurement package.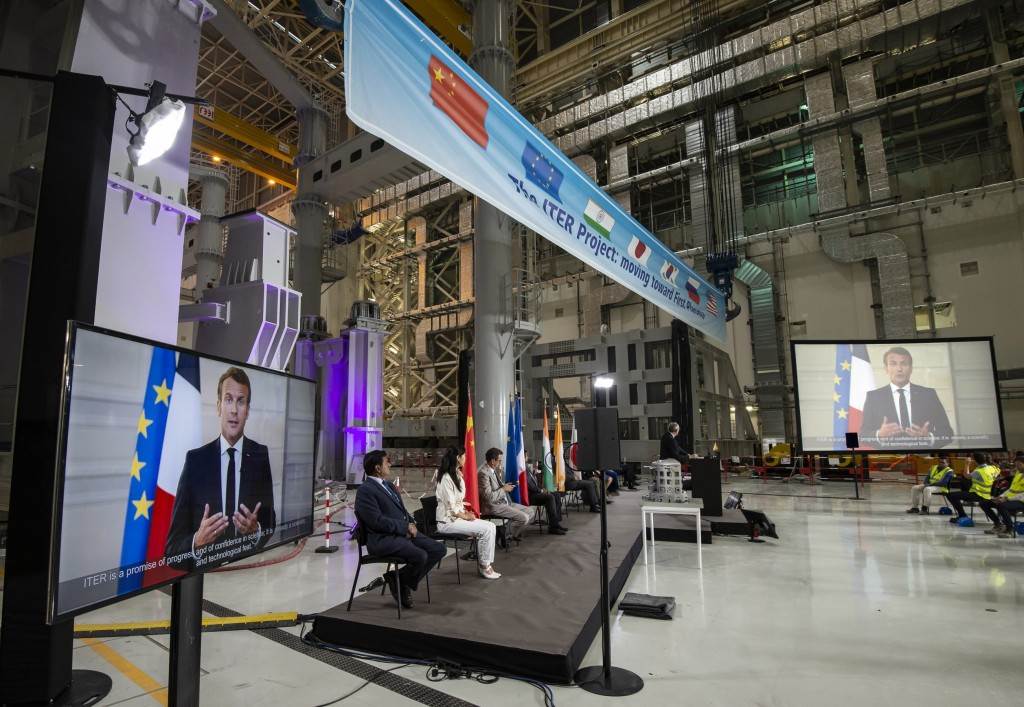 The kick-off ceremony for ITER assembly (Image by Pierre Genevier-Tarel-ITER Organization)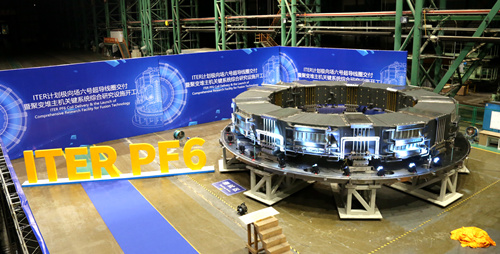 the number 6 poloidal field superconducting coil (Image by ASIPP, HFIPS)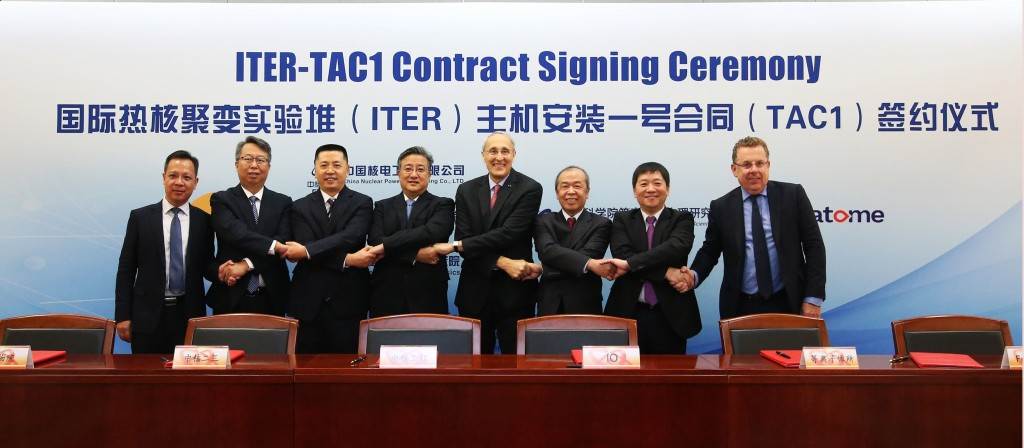 ITER-TAC1 Contract Signing Ceremony (Image by ASIPP, HFIPS)