Zhoushan - the first 500kW Sharp Eagle wave energy converter (WEC) was officially delivered on June 30, 2020 in Mazhou island. Zhoushan was researched, developed and designed by Guangzhou Institute of Energy Conversion (GIEC) of the Chinese Academy of Sciences (CAS) and built by China Merchants Heavy Industry (Shenzhen) Co., LTD. It is the largest single installed wave energy converter in China.
The research and construction of Zhoushan was supported by the Marine Renewable Energy Project "Wanshan MW-level Wave Energy Demonstration Project", which is sponsored by Ministry of Natural Resources of the People's Republic of China, to solve China's power supply problem for ocean development, and to develop green marine energy.
This project aims to carry out the construction of MW-level Wave Energy Demonstration Farm at Wanshan Island in Zhuhai, so as to build a wave energy test farm that is the first in China, top-class in Asia, and advanced in the world.
Zhoushan is the first device that completes its entry into this demonstration farm. It owns the invention patents of China, the United States, the United Kingdom and Australia, while its design drawings have been certified by Bureau Veritas (BV).
Subsequently, GIEC will cooperate with China Southern Power Grid, China Merchants Industry Holdings Co., LTD. and other related companies, to carry out the engineering, practical and large-scale research and development work of wave power generation technology, accumulate experience in the grid-connected operation and maintenance of wave energy equipment, provide technology and equipment support for the clean energy power supply of offshore islands and serve the building of China's marine powerful nation.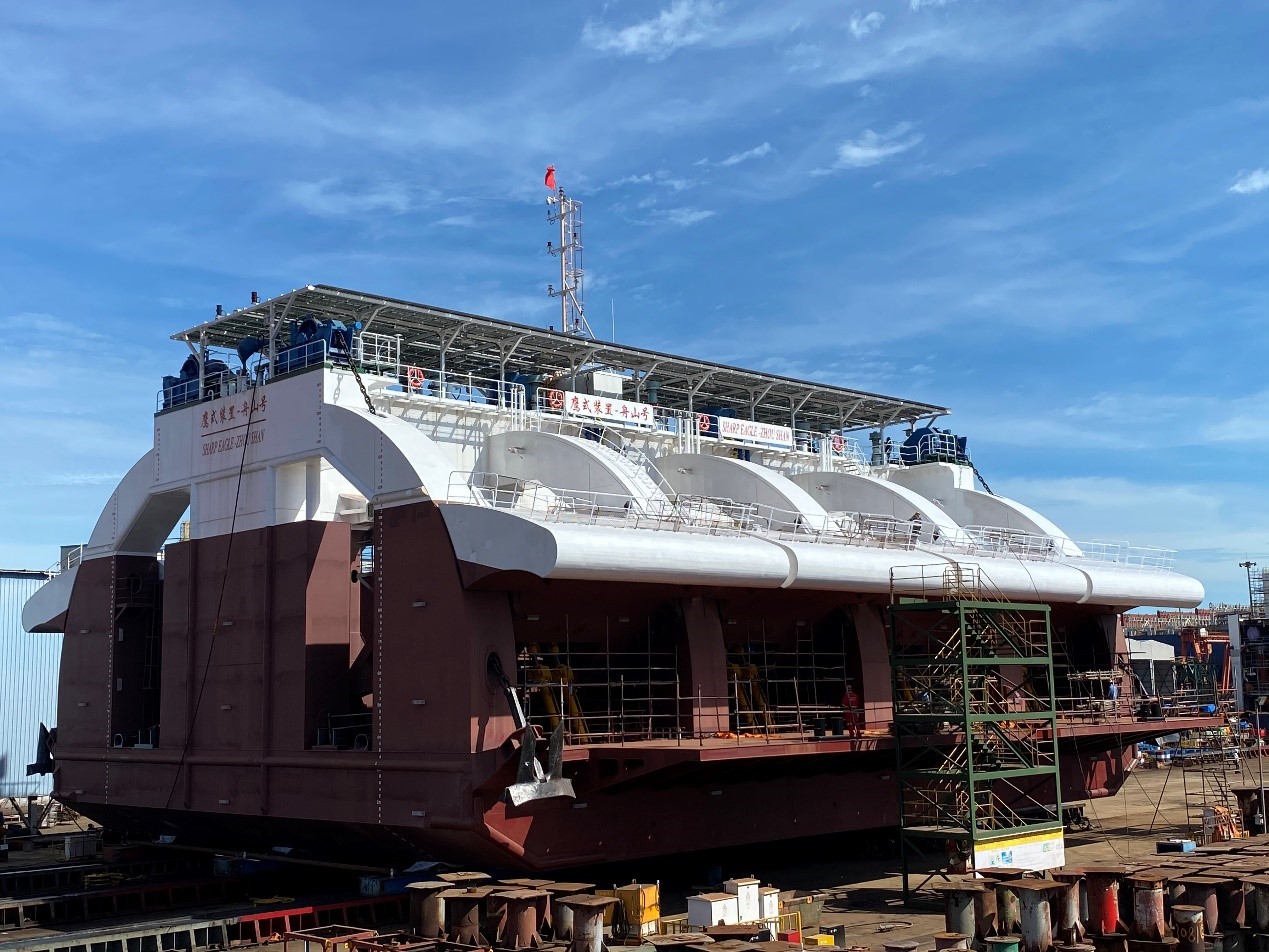 Figure 1. 500kW Sharp Eagle WEC "Zhoushan" (Image by GIEC)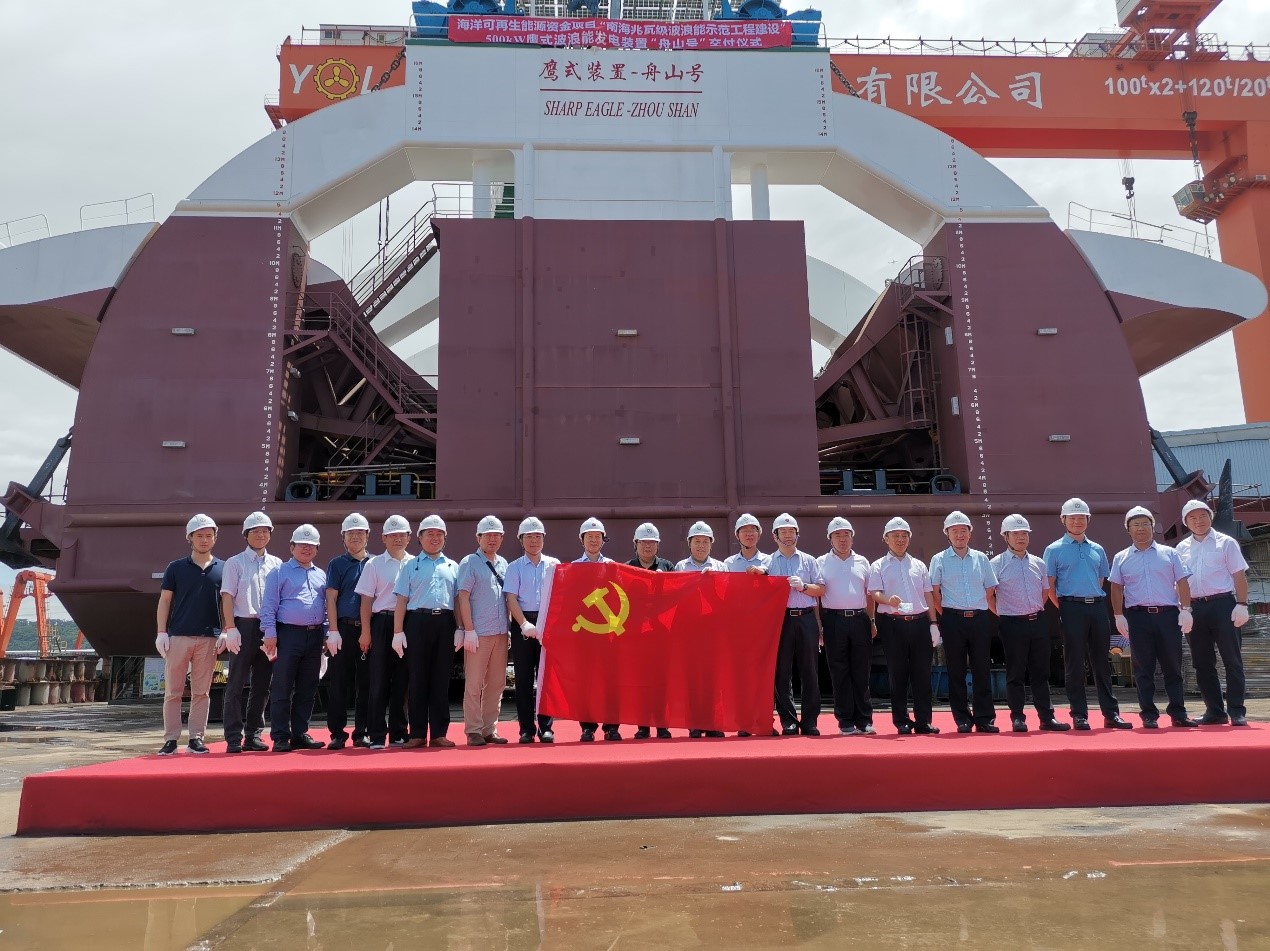 Figure 2. Delivery Site
(Image by GIEC)