Helicopters cannot land because the altitude is too high. Heavy equipment must be transported manually, and fierce night winds often blow down tents. These and other hardships – unimaginable to most people – are nothing unusual for an ice-core drilling team operating on the highest mountain on Earth.
So, what motivates a scientist to spend their entire life extracting ice cores?
A drone image of the mountain range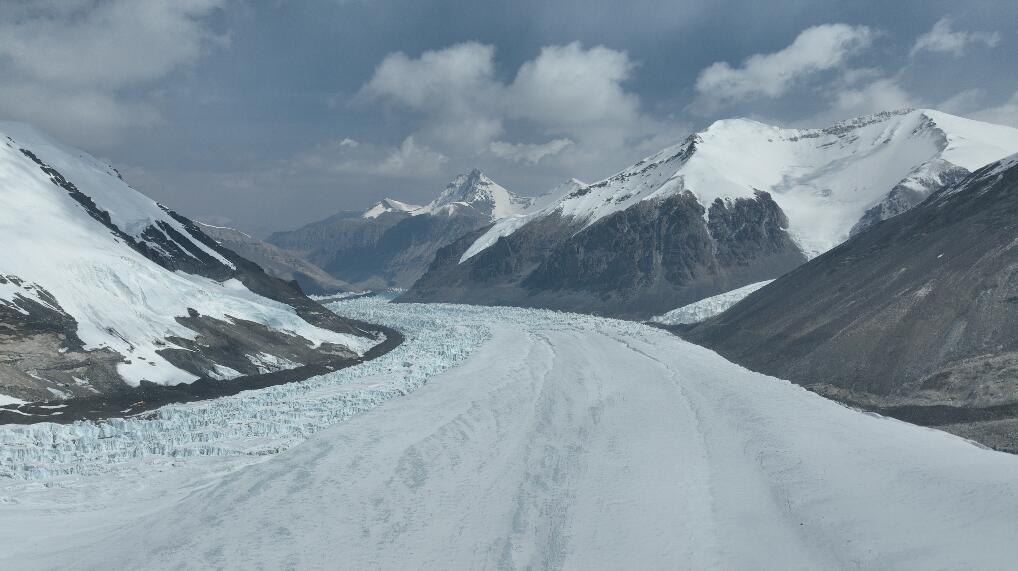 A series of world firsts were achieved due to four years of preparation. One of the firsts was a record number of experts conducting a range of research projects in the most extreme of environments. What do the scientists behind the "Jimu-1" aerostat hope to achieve by flying it above the summit of Mount Qomolangma? How is the "great whale" inflated to cruise above the highest point on Earth?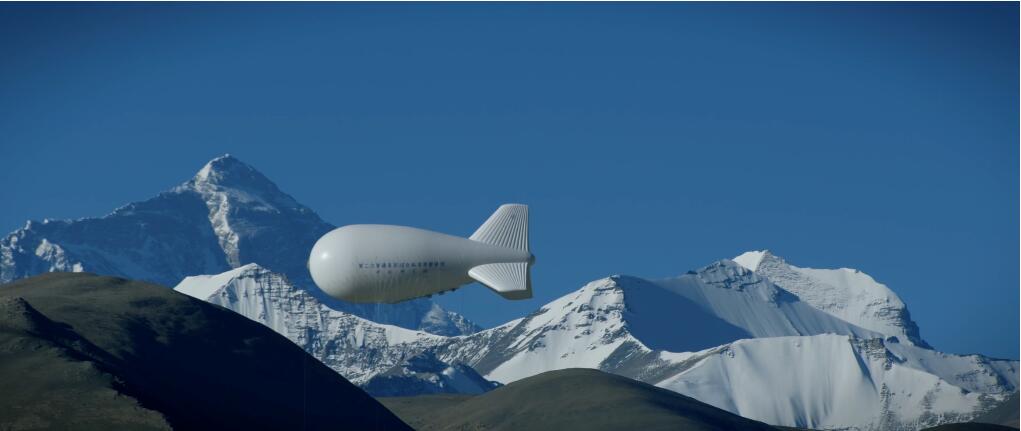 The "great whale" aerostat as its drifts across the mountain peaks
An aerial view of Xu Baiqing's team as they transport the ice cores
Wherever there's a mystery, scientists will investigate. In April and May 2022, 16 research teams, totaling 270 scientists, set a series of world records: sending up an observation aerostat to an altitude of over 9,000 meters, collecting ice and snow samples from the highest point on Earth, setting up the world's highest weather station and obtaining extreme high-altitude ice-core samples.
The team set up the world's highest weather station at 8,830 meters.
A CGTN Documentary team, working with the Second Tibetan Plateau Scientific Expedition and Research Team, the Institute of Tibetan Plateau Research and the CMG Tibet Station, has produced a 60-minute 4K feature documentary titled "Earth Summit Mission." It records the 2022 expedition of more than 270 scientists to Mount Qomolangma led by academics Yao Tandong, Zhu Tong and Piao Shilong.
The expedition team collected ice and snow samples from the summit of Mount Qomolangma
Working at extreme altitude brings many difficulties, including harsh and changeable weather conditions, seemingly unsurmountable glaciers, thin oxygen, and merciless wind and snow. The documentary focuses on two scientists, Gao Jing and Xu Baiqing, highlighting the many physical and psychological trials they endure in completing the most challenging scientific research expedition of their careers.
What are the emotions and convictions that drive them to achieve their goals?
The documentary is narrated entirely through dialogue and presents the behind-the-scenes story of the historic mission. Specially trained alpine cameramen provide a unique first-person perspective on reaching the highest point on Earth, and drones operating at heights never before achieved in Chinese television history offer breathtaking aerial photography and a series of beautiful and majestic shots that generate a remarkable, immersive experience.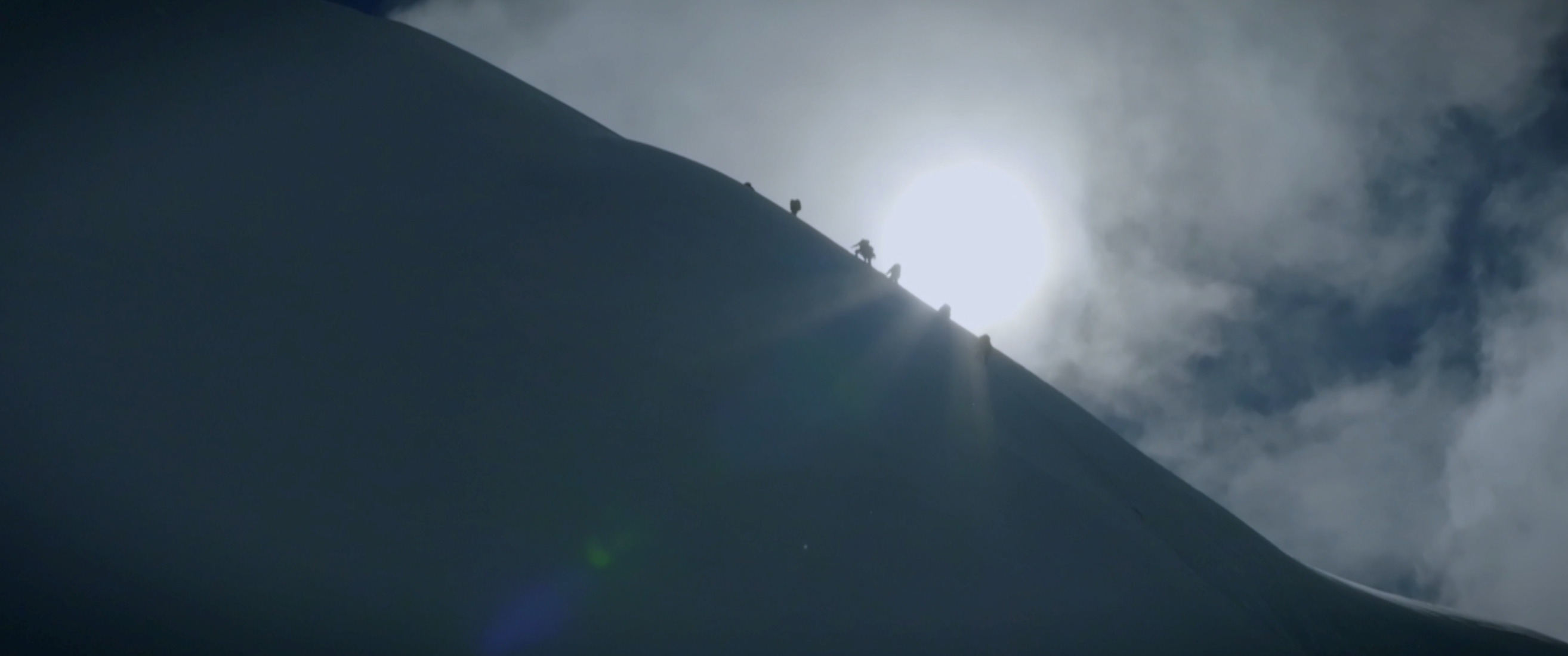 The expedition team en route to base camp one.
"Earth Summit Mission" premieres on the CGTN Documentary Channel on August 5 at 7 p.m. Beijing Time. You are invited to travel to Mount Qomolangma to join the world-record-setting scientists and discover the passion and resolve that drives them to pursue their dreams. (CGTN)