[video:20211017-China has made great achievements for biodiversity conservation]
The first phase of the 15th meeting of the Conference of the Parties to the Convention on Biological Diversity (COP15) ended on Friday in Kunming.
During the conference, over 100 participants adopted the Kunming Declaration and reiterated their resolve to tackle the biodiversity crisis, which lays the foundation for the world to further reach biodiversity conservation aims.
China has made great achievements for biodiversity protection. "We have done a lot to rescue endangered animals, like crested ibis and Tibetan antelopes to prevent biodiversity losses and habitat deterioration," said Professor Huang Chengming, from the Institute of Zoology at the Chinese Academy of Sciences.
Crested ibis, one of the most iconic species of China's biodiversity protection campaign. /CFP
Huang also stressed that China has made great contributions in building a biodiversity monitoring system. The Chinese Academy of Sciences has continued to improve the forest biodiversity monitoring network over the past 20 years, covering 24 large dynamic forest plots and more than 50 auxiliary forest plots.
"The Germplasm Bank of Wild Species plays a significant role in China's implementation of biological diversity protection," said Huang. There have been 10,601 species and 85,046 copies biological resources collections so far, making it the largest wildlife germplasm resource bank in Asia.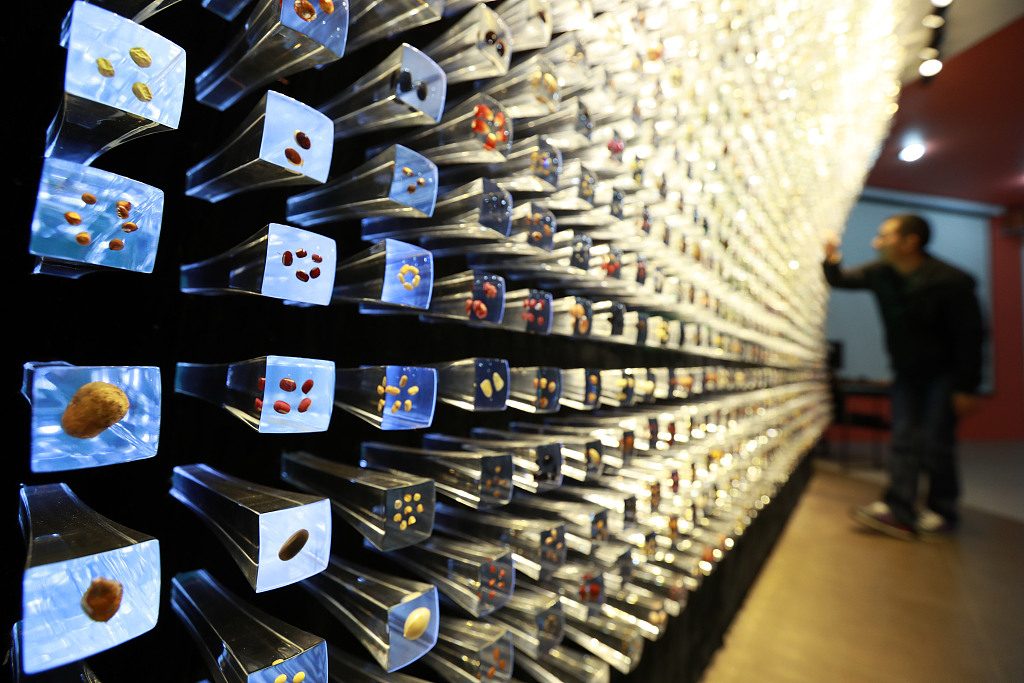 The Germplasm Bank of Wild Species: the "Noah's Ark" of biological resources collection. /CFP
COP15 calls for all parties to uphold the vision of a community with a shared future for mankind and work together to build a harmonious and beautiful world for all life on the planet. China has decided to invest 1.5 billion yuan ($233 million) for conservation efforts.
In order to motivate more businesses to fulfill their environmental responsibilities, Huang suggested that both motivation mechanisms and restrictive measures were needed to urge more enterprises to protect ecological habitats and biodiversity. (CGTN)