Sept 28, 2021 marks the fourth year of establishment of "Atmospheric Profiling Synthetic Observation System" (APSOS) in Yangbajing, about 90 kilometers from Lhasa, Tibet, and 4300 meters above the sea level.
APSOS is the world's first ground-based facility for profiling atmospheric variables and multiple constituents in the whole (neutral) atmosphere, covering the altitudes of the troposphere, stratosphere, mesosphere, and the lower thermosphere.
Probing the whole atmosphere for four years on the Tibetan Plateau, APSOS provides valuable observations for researches on middle atmospheric dynamics, radiative fluxes, cloud properties, and surface variables, including albedo and pollutants.
Recently, the APSOS observatory became the "base camp" for the Meridian Project Phase Ⅱ, and in the near future, a MST radar, an all-day-operational lidar, and a millimeter-infrared active and passive imager will be added to the station.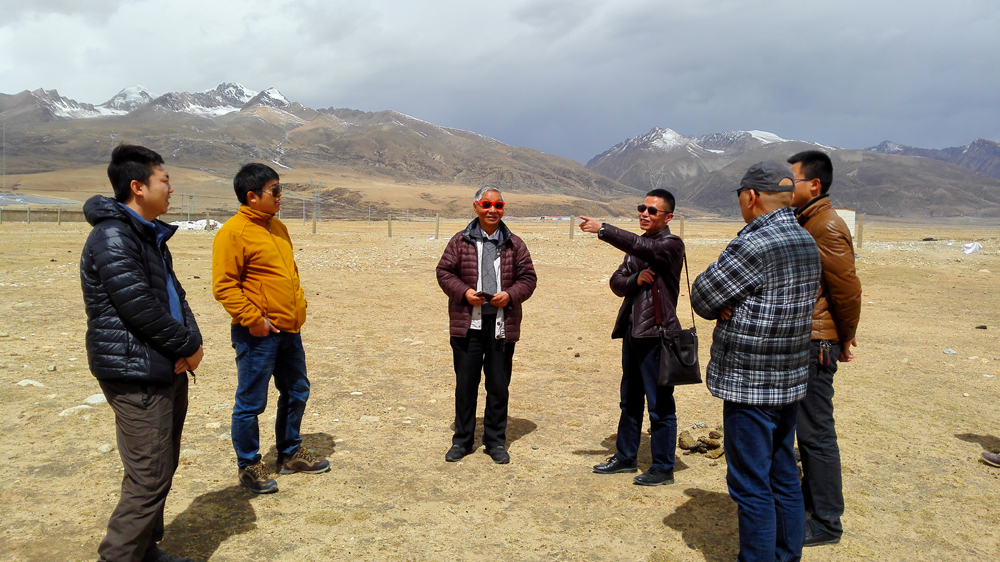 The APSOS site selection team led by CAS Academician LYU Daren (middle) and the head of the APSOS observatory WANG Yinan (first from left) in the spring of 2017. (Image by IAP)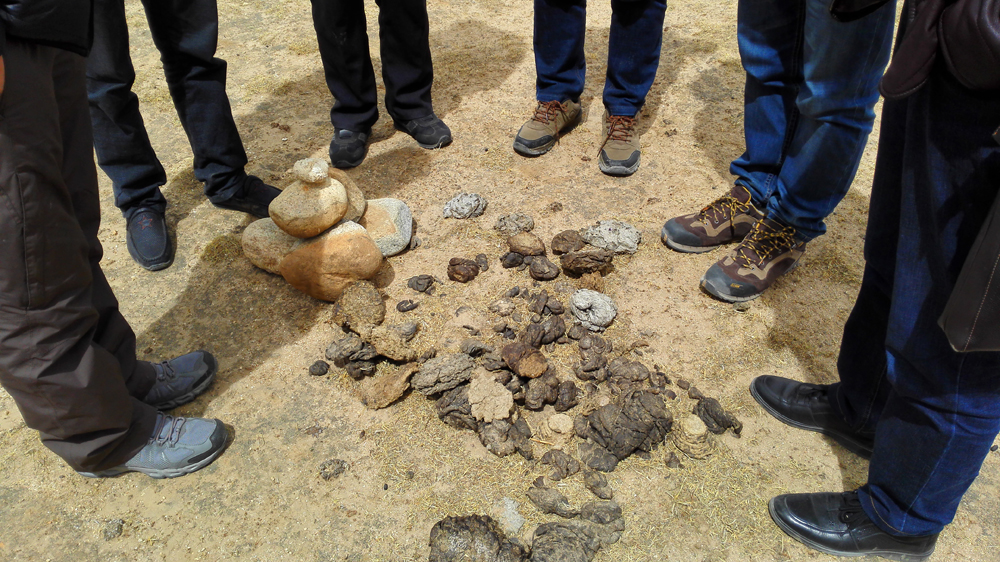 The site selection team stood around a pile of yak's manure on April 1, 2017. It's where APSOS was built from the scratch. (Image by IAP)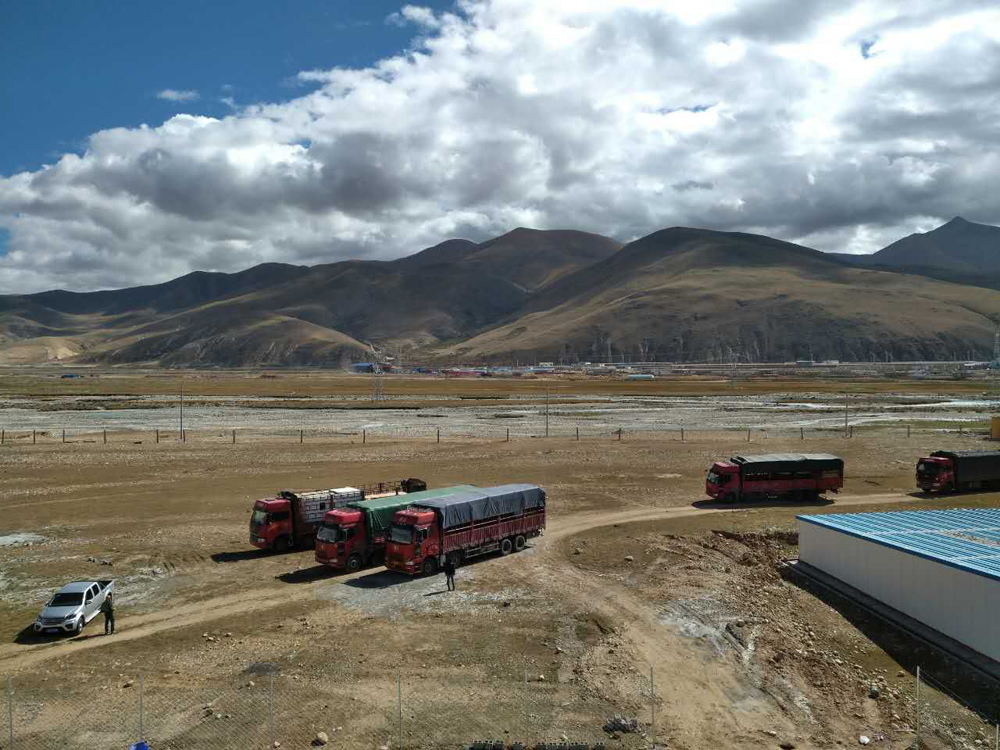 Facilities were transported by trucks in Septomber of 2017 from Huainan, Anhui Province, where they were trialed before being installed in Yangbajing. (Image by IAP)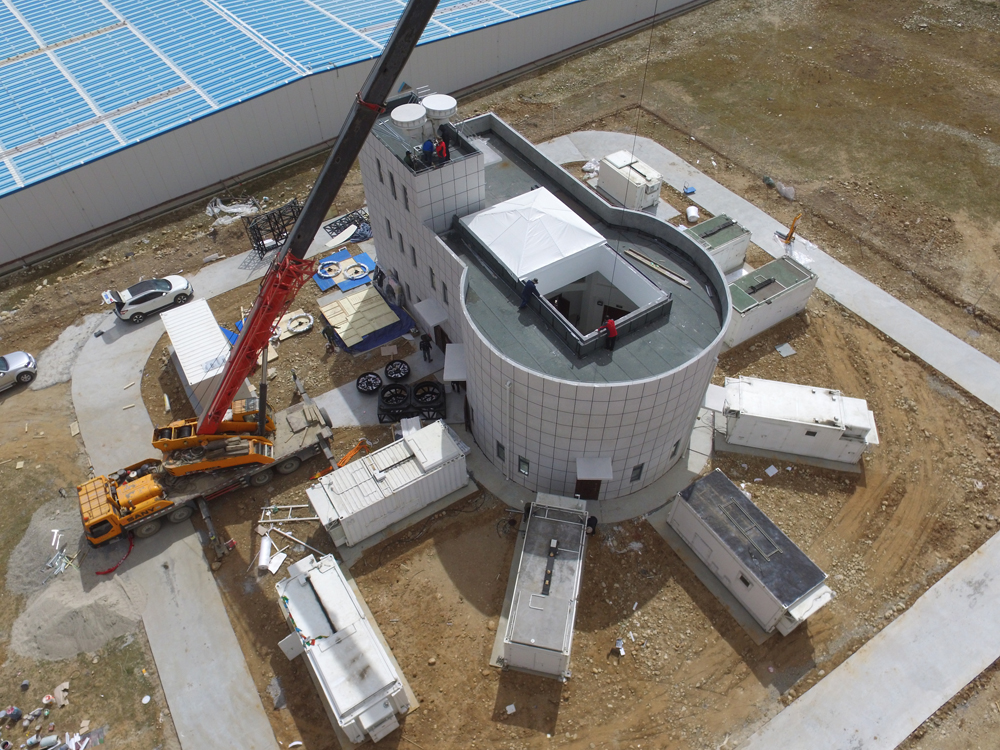 A crane was hoisting and installing telescopes in September of 2017. APSOS was officially launched on September 28, 2017 and it soon started probing the whole atmosphere. (Image by IAP)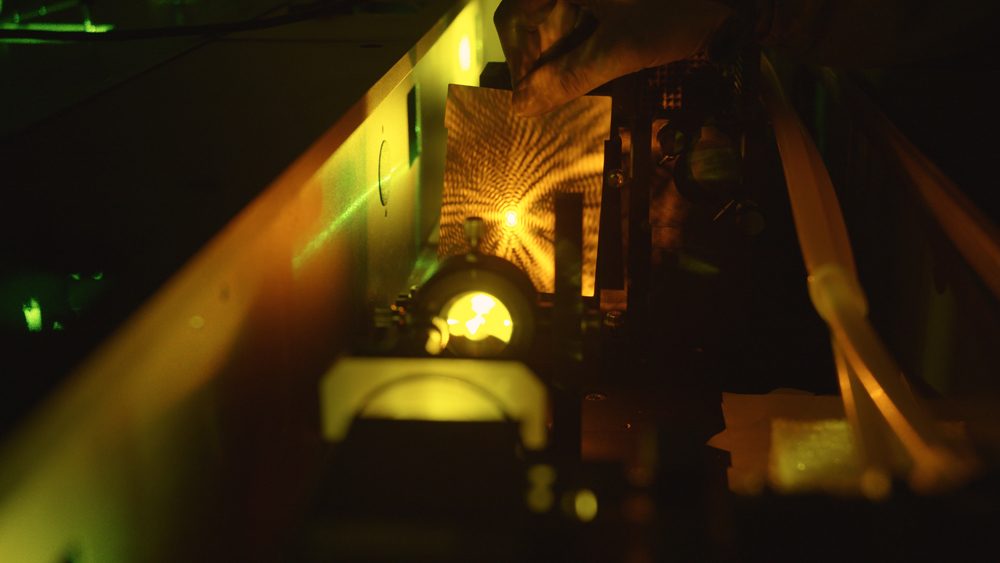 Laser in the APSOS building in July, 2019. (Image by IAP)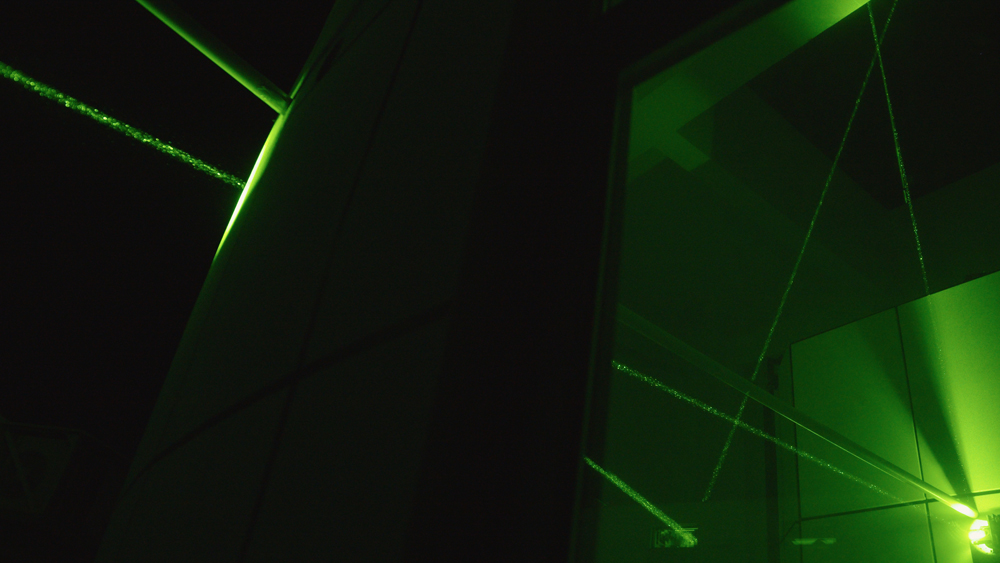 APSOS Laser to the sky in July, 2019. (Image by IAP)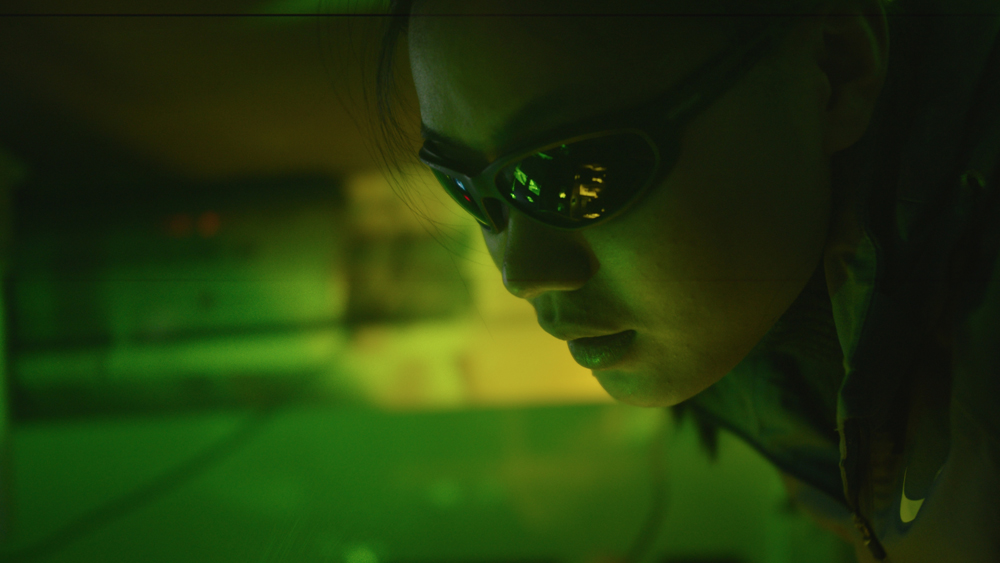 Scientist observed the status of the laser in 2019. (Image by IAP)
[video:20210928-Atmospheric Profiling Synthetic Observation System marks 4th anniversary]
Panorama view of APSOS in 2019. (Video taken by an IAP drone)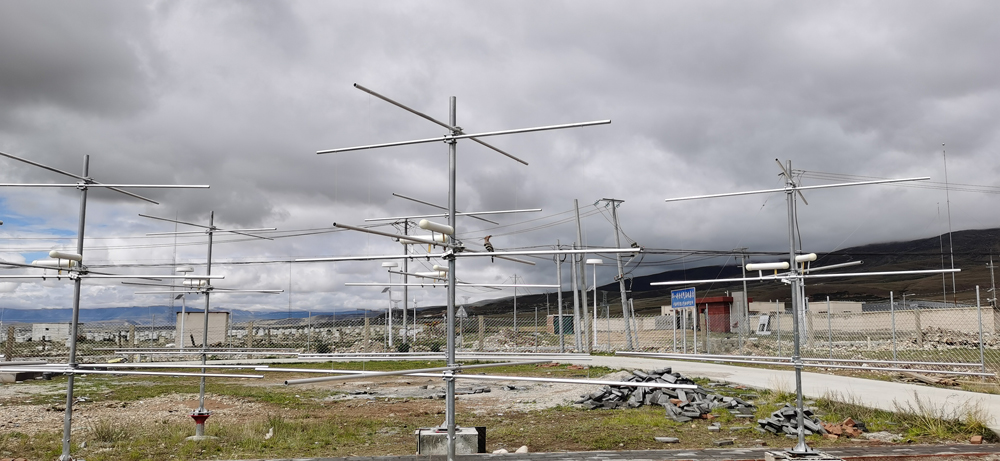 Mesosphere-Stratosphere-Troposphere (MST) radar experiment facility built in 2020 on the campus of APSOS station. (Image by IAP)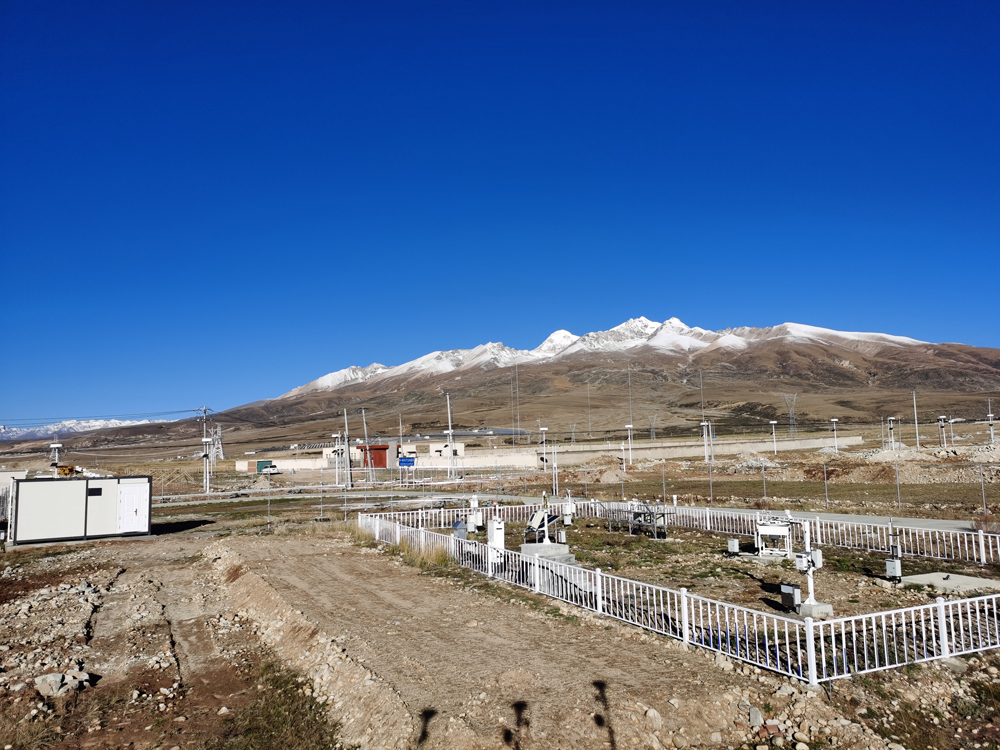 A joint observation field completed in 2021. It includes an automatic weather station, an all-sky and infrared imager, a surface radiometer, a microwave radiometer, and off-line sampling instruments for pollutant gases and particulates. New facilities will be installed as APSOS develops. (Image by IAP)