A group of young scientists and students from the Institute of Atmospheric Physics, Jinan University and Lanzhou University arrived in Golmud, Qinghai in early August and started profiling atmospheric components. The field campaign over the Tibetan Plateau, under the support of the Second Tibetan Plateau Scientific Expedition and Research (STEP) project, will wrap up in mid-September.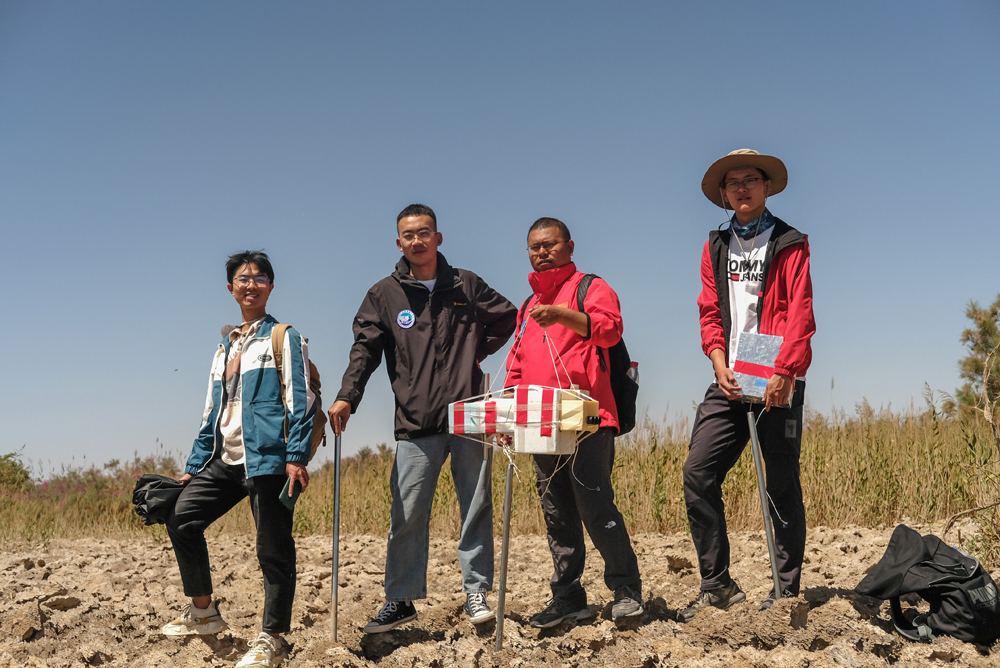 The observation site is in the middle of the dry desert, approximately 2800 meters above sea level. (Image by GU Mingzhen)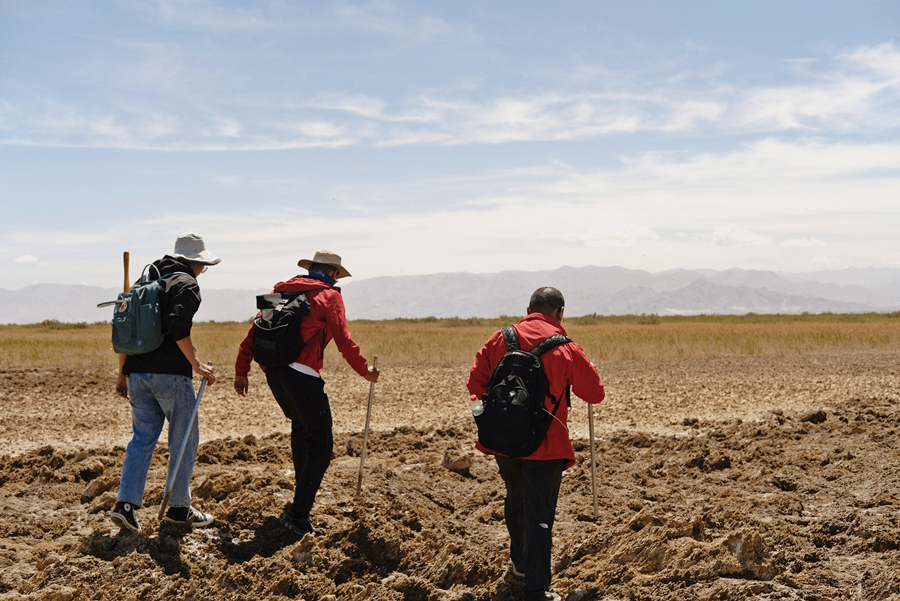 Searching for the balloon in the desert. (Image by GU Mingzhen)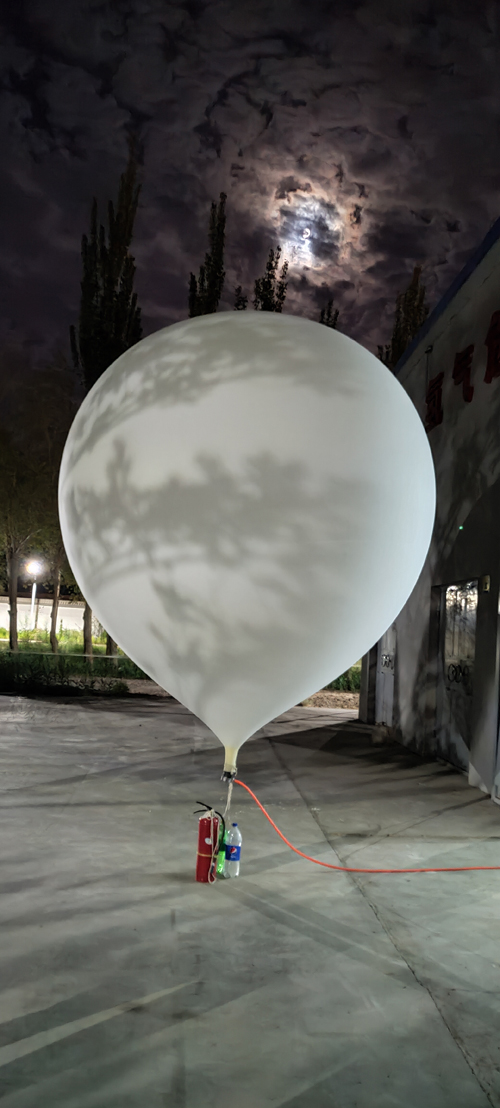 A balloon-borne sounding system carries instruments for measuring ozone, size-resolved particle concentrations, water vapor, temperature and pressure from the ground to the middle stratosphere (about 30 km high). (Image by WANG Yinghong)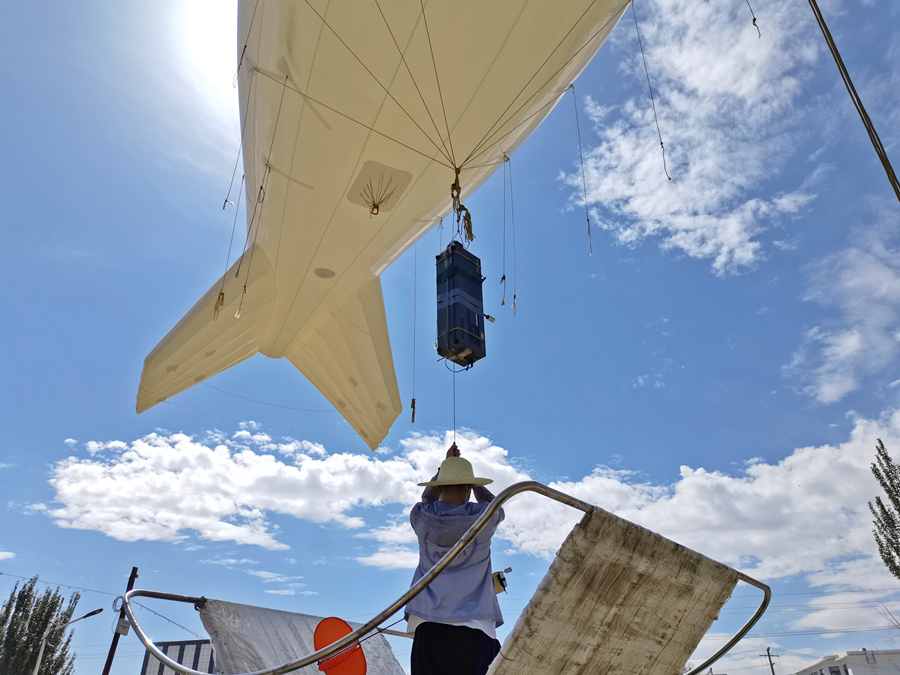 Getting ready to release Big Fish. (Image by GU Mingzhen)
Holding steady the Big Fish before the release. (Image by GU Mingzhen)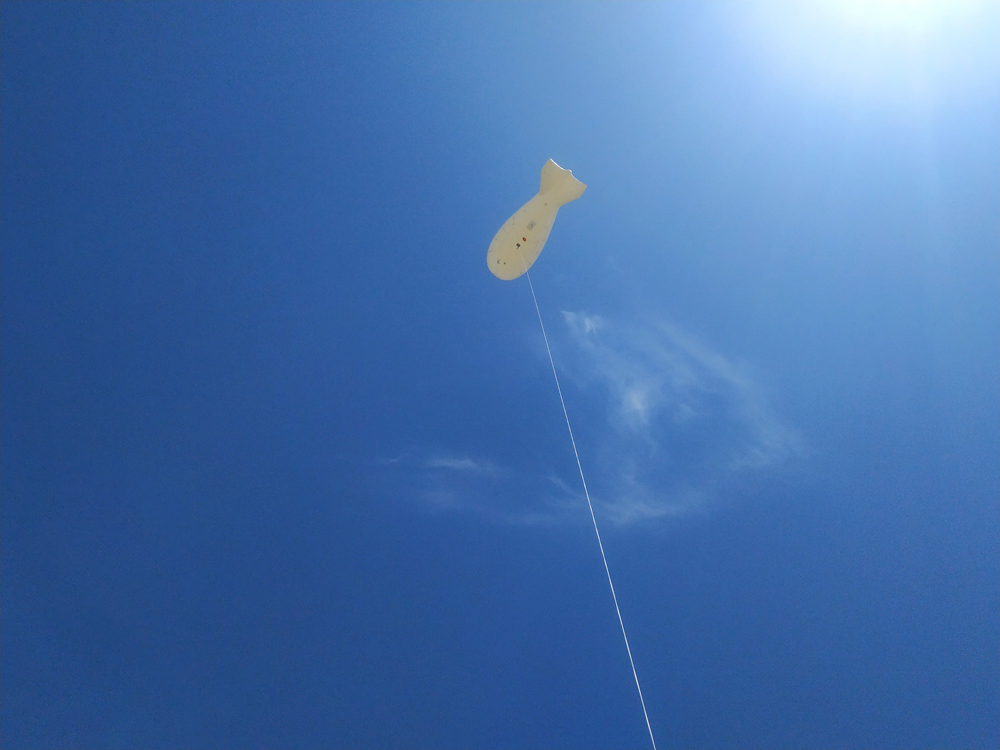 The "Big Fish", a 60 m3 helium-filled tethered balloon. (Image by RAN Liang)
The "Big Fish" took its second voyage into the sky following the first one last summer in Lhasa, Tibet. This time it also aimed at collecting vertical profiles of trace gases and aerosols across the planetary boundary layer, based on attached online portable instruments and particularly designed samplers combined with offline measurements.
The container for surface measurements. (Image by RAN Liang)
The team also monitors ground-level aerosol chemical and physical properties, as well as various trace gases including greenhouse gases, volatile organic compounds, ozone, nitrogen oxides, etc.