The 17th CAS Public Science Day is underway, demonstrating achievements of CAS in innovation, science and technology.
As part of this annual national Sci-tech gala, from May. 22 to 23, Hefei Institutes of Physical Science (HFIPS) was showcasing its scientific achievements online.
This year's exhibition was held from four different places including High Magnetic Field Lab, the Institute of Plasma Physics, the Institute of Health and Medical Technology, and Science Museum on Science Island.
Researchers and students were carrying scientific experiments via live streaming to show the scientific research process to public and, by the way, unveiling the mystery of science.
Thanks for the technologies like VR and 5G, the public can see the exhibition at home. It turned out that more than 40,000 people took this chance to getting familiar with the knowledge in the field of physics, chemistry etc.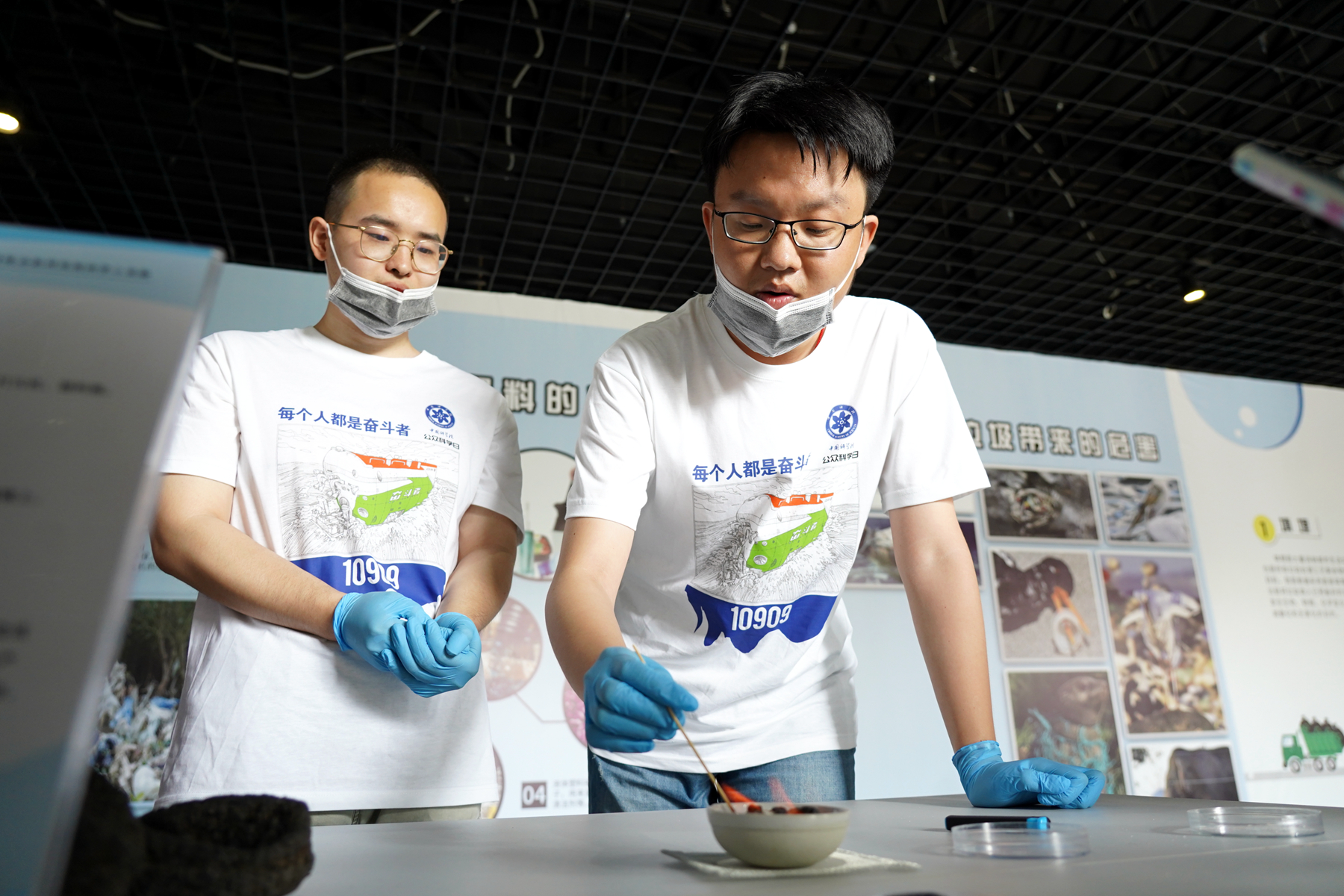 In science museum on science island, a room experiment was conducted in front of camera to show how sugar swell after burning. (Image by HFIPS)
Students from Institute of Health and Medical Technology were showing the process of bacteria culture. (Image by HFIPS)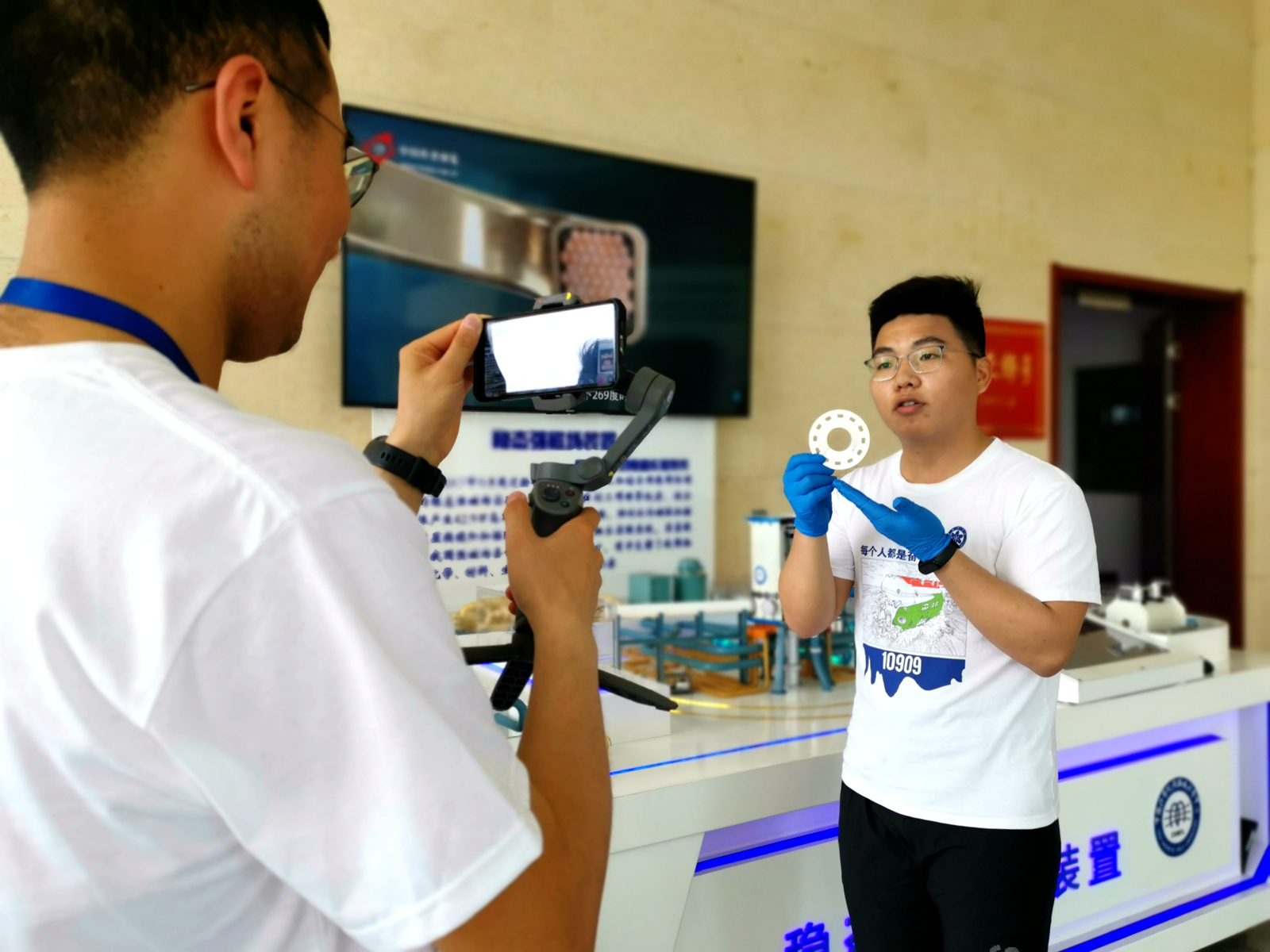 In Lab of High magnetic field, students were trying to explain the bitter disk to audiences on line. (Image by HFIPS)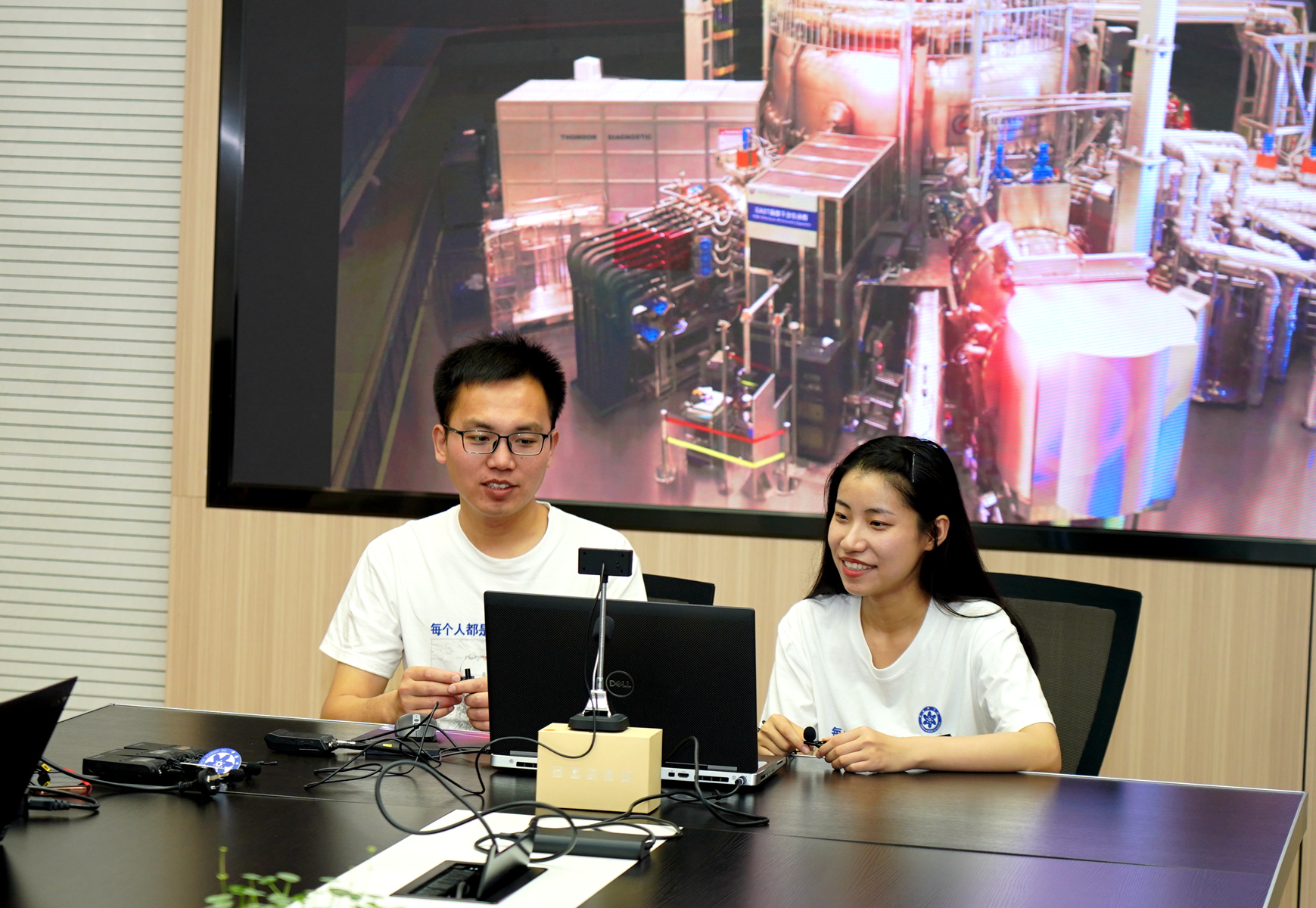 In Institute of Plasma Physics, researchers interact with audiences through live stream. (Image by HFIPS)
More than 40,000 people took this chance to getting familiar with the knowledge in the field of physics, chemistry etc. (Image by HFIPS)