[video:20201208-Asia's largest Germplasm Bank of Wild Species preserves thousands of seeds]
The Germplasm Bank of Wild Species has preserved more than 10,000 plant seeds.
Located in Southwest China's Yunnna, it's the largest bank of wild plant species in Asia.
This biological 'Noah's Ark ' holds cutting-edge capacities in preservation and refrigeration.
Seeds are preserved in cold storage at -20℃ and could be stored for about 100 to 200 years on average.
It also functions as an international mutual bank, helping overseas countries like the United Kingdom preserve their local species. (ECNS)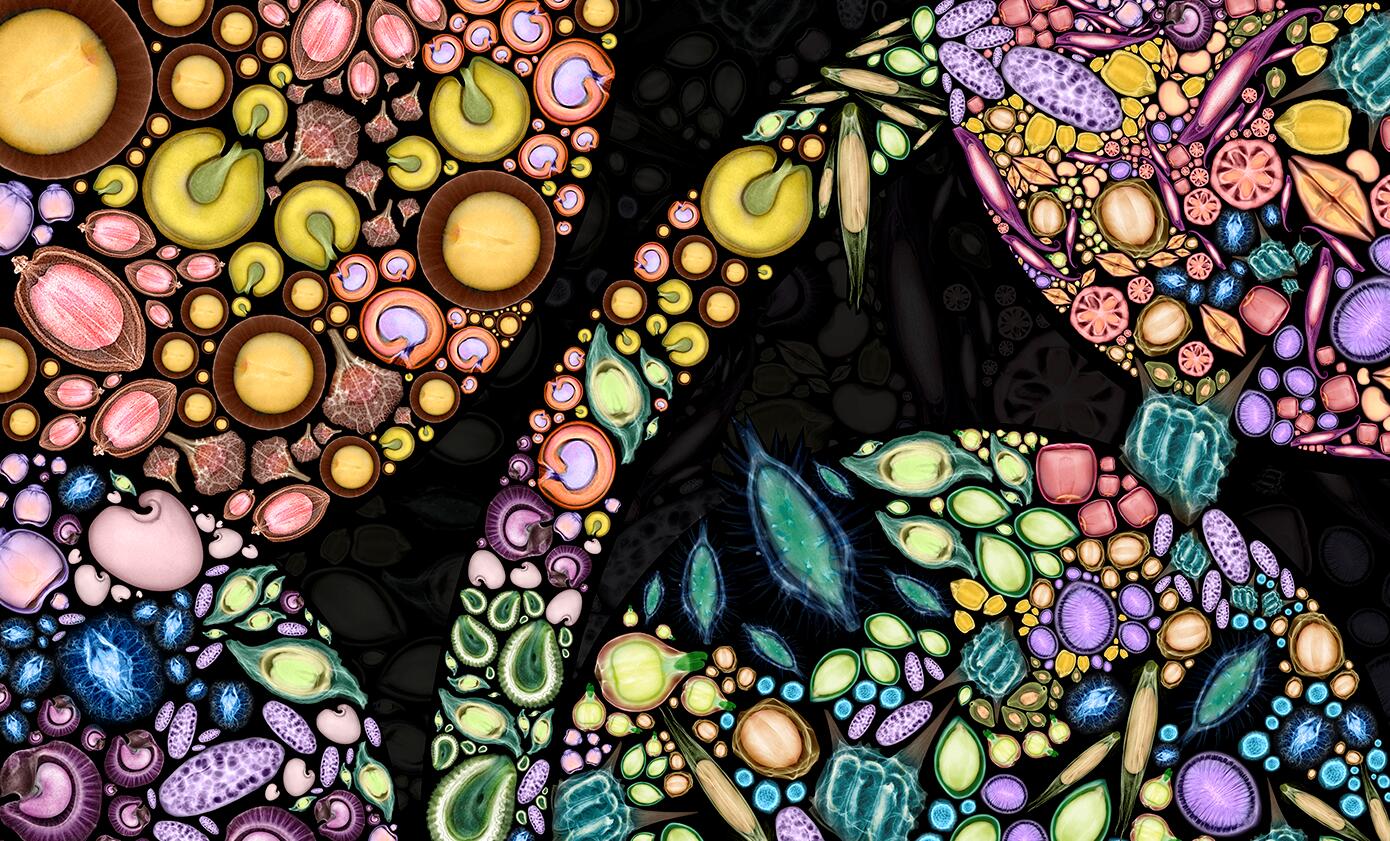 Seed Fantasy - The X-ray images of seeds from some 20 plant species, illustrated through artistically coloring, arraying and resizing. Prize winning artwork of the 2013 Science Images Contest organized by Scientific American (Chinese Version) (Image by KIB)