A research team from the Institute of Atmospheric Physics, joined by researchers from Jinan University, carried out a field campaign in Lhasa (about 3650 meters above sea level) over the Tibetan Plateau in August 2020.
The campaign, supported by the Second Tibetan Plateau Scientific Expedition and Research (STEP) project, aims to capture vertical profiles of trace gases and aerosol across the planetary boundary layer, employing both online techniques by small instruments with high temporal resolution and offline techniques with specially designed samplers.
The instruments are attached to a helium-filled tethered balloon with a volume of 60 m3. And the team has named the ballon "Big Fish".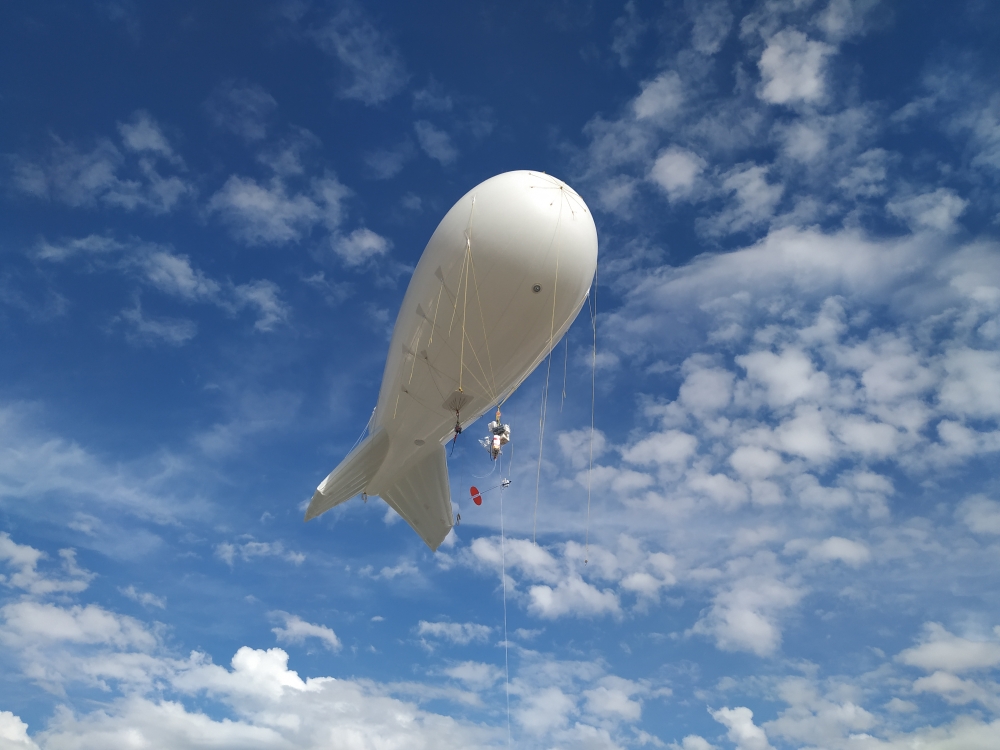 "Big Fish" was launched to about 600 meters several times a day. Until September 1 when the campaign wrapped up, totally 121 successful launches were performed. (Image by DENG Zhaoze)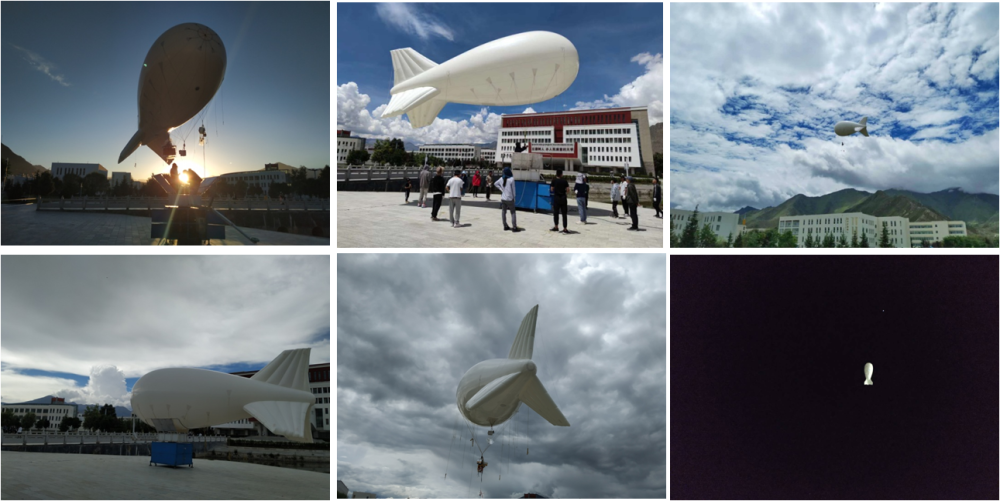 "Big Fish" at work. (Images by RAN Liang)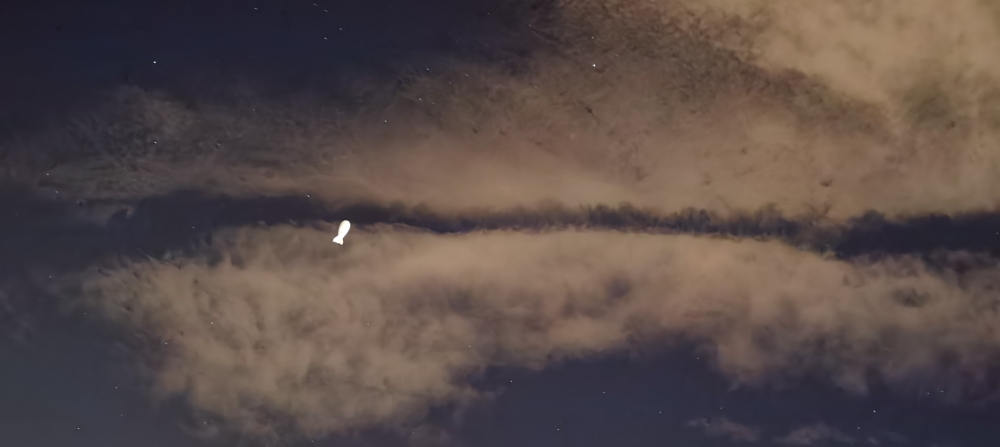 "Big Fish"'s voyage toward the night sky. (Image by TANG Guiqian)