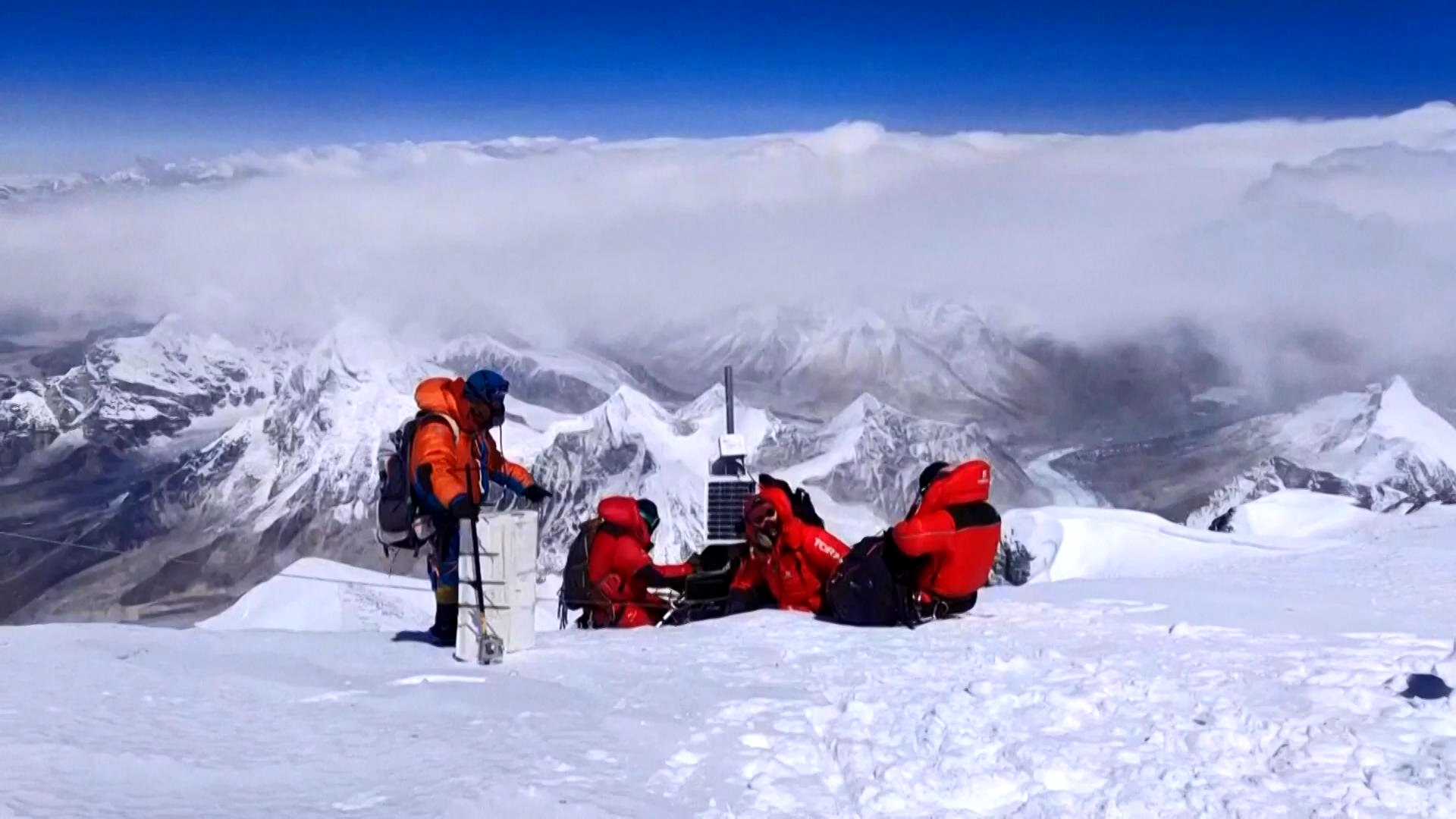 China's Peak Mission expedition on Mount Qomolangma finished its main jobs on Monday, having set a number of world records at the world's highest mountain.
It is the second comprehensive scientific expedition China has conducted on the Qinghai-Tibet Plateau – the first was in 2017 – and covered the greatest number of disciplines, involved the largest number of scientists and utilized the most advanced equipment.
The scientists set up the world's highest automatic meteorological station at 8,830 meters above sea level and built the first gradient network at the summit for real-time data transmission.
They also measured the thickness of snow and ice at the summit for the first time and collected samples for atmospheric environment analysis at 8,848.86 meters, 7,028 meters and 6,500 meters, the highest ever.
China's self-developed floating airship, or Jimu No. 1 type III, reached 9,050 meters at its highest altitude, setting a record for atmosphere observation by floating airships.
The Peak Mission expedition also conducted the first ever aerial photography of the East Rongbuk Glacier in full high resolution.
A large-scale health monitoring program of the expeditioners was carried out at different altitudes for the first time to provide data for studying scientific links between the ozone and human health in the area.
The expedition also released some self-developed ozonesonde balloons from the base camp, with the highest one soaring to over 39 kilometers above the campground and collecting data about the chemical composition of the air above Mount Qomolangma.
Scientists will apply the research findings to building an ecological highland on the Qinghai-Tibet Plateau and the protection and green development of the third polar. (CGTN)