The soft-shell clam is a commercially important fishery resource that occurs in boreal and temperate environments in the Northern Hemisphere. Whether the soft-shell clam is a single species of Mya arenaria Linneaus, 1758 with a circumboreal range or a cryptic species complex also comprising M. japonica Jay, 1857 distributed exclusively in the northwest Pacific has long been debated by malacologists and paleontologists based on subtle differences in shell morphology.
Researchers from the Institute of Oceanology of the Chinese Academy of Sciences (IOCAS), National Scientific Center of Marine Biology Far Eastern Branch of the Russian Academy of Sciences, Saint-Petersburg State University and Smithsonian Environmental Research Center confirmed the validity of M. japonica using an integrative taxonomic approach incorporating gene sequences, as well as spermatozoan and shell morphological characters.
The present results show that M. japonica inhabits in both its endemic region in the northwest Pacific, and as here newly reported introduced populations in British Columbia in the northeast Pacific, and that M. arenaria is distributed in the northeast Pacific, North Atlantic, Barents Sea Arctic Ocean and Mediterranean.
Furthermore, the results also reveal that these two closely related sister species are estimated to have split 4.1–12.5 million years ago during early Pliocene to late Miocene, which is consistent with current evolutionary theory regarding M. arenaria. In addition, the congener Mya truncata Linnaeus, 1758 may represent a species complex.
Their findings were published in Zoological Journal of the Linnean Society. This study clarified the taxonomic status of these two species, their distribution and migration history.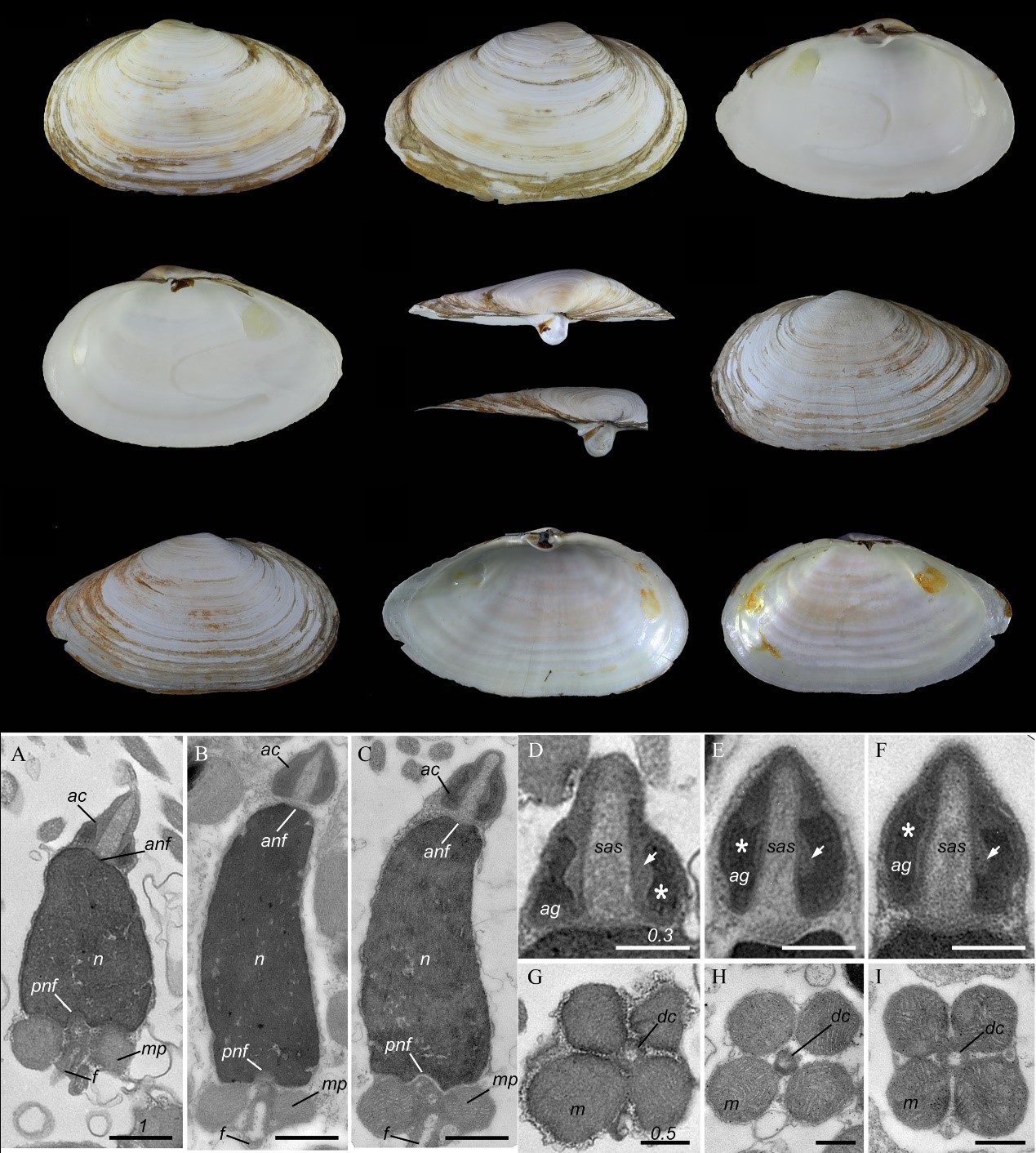 Shell morphology and spermatozoan ultramorphology of M. arenaria and M. japonica. (Image by IOCAS)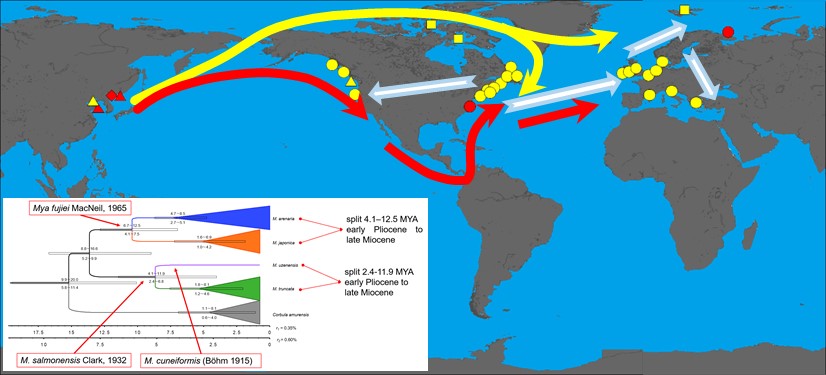 Distributions and phylogenetic relationships of M. arenaria and M. japonica with estimates of divergence times. (Image by IOCAS)