Yunnan in South west China is a biogeographic region that is both a reservoir of biodiversity and threatened with destruction. It hosts more than 200 fossiliferous sedimentary basins documenting the evolutionary history of that biodiversity, monsoon development, and regional elevation changes.
Many of the Yunnan sedimentary basins are regarded as Miocene or younger because their plant fossil inventories include numerous modern genera. However, recent U/Pb and 40Ar/39Ar dating has shown that a succession mapped as Eocene to Pliocene in the Jianchuan Basin on the southeastern margin of Tibet is no younger than 35.4 ± 0.8 Ma, thus raising concerns about other age determinations in the region.
In a new study published in the famous journal Geology, researchers from Paleoecology Group of Xishuangbanna Tropical Botanical Garden (XTBG), Chinese Academy of Sciences and their international colleagues report the first unequivocal early Oligocene age (33–32 million years ago) of a section in the Lühe Basin (25.141627°N, 101.373840°E, 1890 m above mean sea level), central Yunnan.
"In Lühe town, Nanhua County, south-central Yunnan, recent construction work exposed several volcanic ash beds within organic-rich lacustrine fossiliferous mudstones. The ash beds exhibit internal graded bedding indicative of single event deposition and contain primary magmatic zircon amenable to U-Pb geochronology," said the researchers.
"We present U-Pb geochronological data from intercalated primary tuffs in the Lühe Basin that document an early Oligocene (33 ± 1 million years ago) age of volcanic input and thus sediment deposition, making the preserved biota about 20 million years older than previously thought," said Dr. SU Tao of XTBG.
Their new chronological data show that the Lühe town section and, by extension, the Lühe Basin, record a modernization of vegetation that must have taken place before the earliest Oligocene. It changes radically our understanding of the evolution of biodiversity across the region and the origins of the Asian biodiversity hot spots.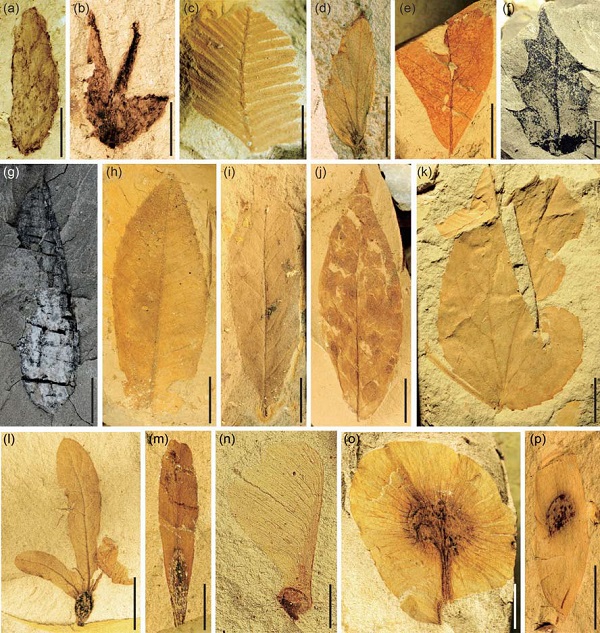 Illustrations of typical leaf fossils from the Lühe section (Lühe Basin, Yunnan, China). (Image by SU Tao)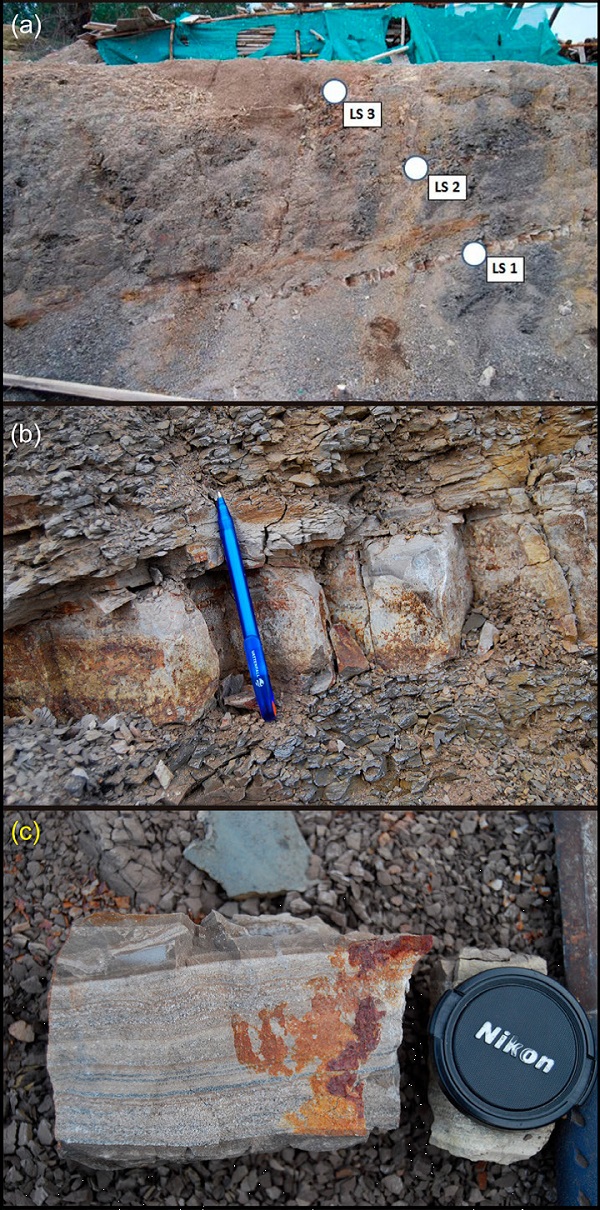 Images of the outcrop with the investigated tuff samples of the Lühe section, China (Xiaolongtan Formation, Lühe Basin). (Image by SU Tao)