For decades, plastic products have brought great convenience to our daily life, which are accompanied by serious environmental pollution problems.
After degradation in the terrestrial and marine environment, plastic items eventually break down into millions of small plastic particles, and those with a size of < 5 mm are defined as microplastics. In comparison with the wealth of data on microplastic pollution from the oceans, information regarding those from freshwater environments is minimal.
Under the guidance of Professor WANG Jun, WANG Wenfeng and DI Mingxiao from Wuhan Botanical Garden of the Chinese Academy of Sciences investigated the levels of microplastics in urban lakes of Wuhan and the Three Gorges Reservoir (TGR) respectively.
The results showed that microplastic abundance in lakes varied markedly in space, and negatively correlated with the distance from the city center (p < 0.001), which confirmed the important role of anthropogenic factors in microplastic distribution.
Investigations of microplastic pollution in the TGR found that for the surface waters, the contamination was more serious in urban areas, and for these diments, countrysides were the most heavily polluted areas.
Compared with low-density microplastics, the high-density ones were more likely to be deposited from the water into the sediment. Several contaminants adsorbed by microplastics, such as organic solvents and pharmaceutical intermediates, were observed and qualitatively analyzed by Raman spectroscopy.
These results could provide valuable background information for in-depth understanding of microplastic pollution in inland freshwater systems.
Results were published in Science of the Total Environment entitled "Microplastics pollution in inland freshwaters of China: A case study in urban surface waters of Wuhan, China" and "Microplastics in surface waters and sediments of the Three Gorges Reservoir, China".
Studies were supported in part by Funding Project of Sino-Africa Joint Research Center, Chinese Academy of Sciences, the Hundred Talents Program of the Chinese Academy of Sciences and Natural Science Foundation of Hubei Province of China.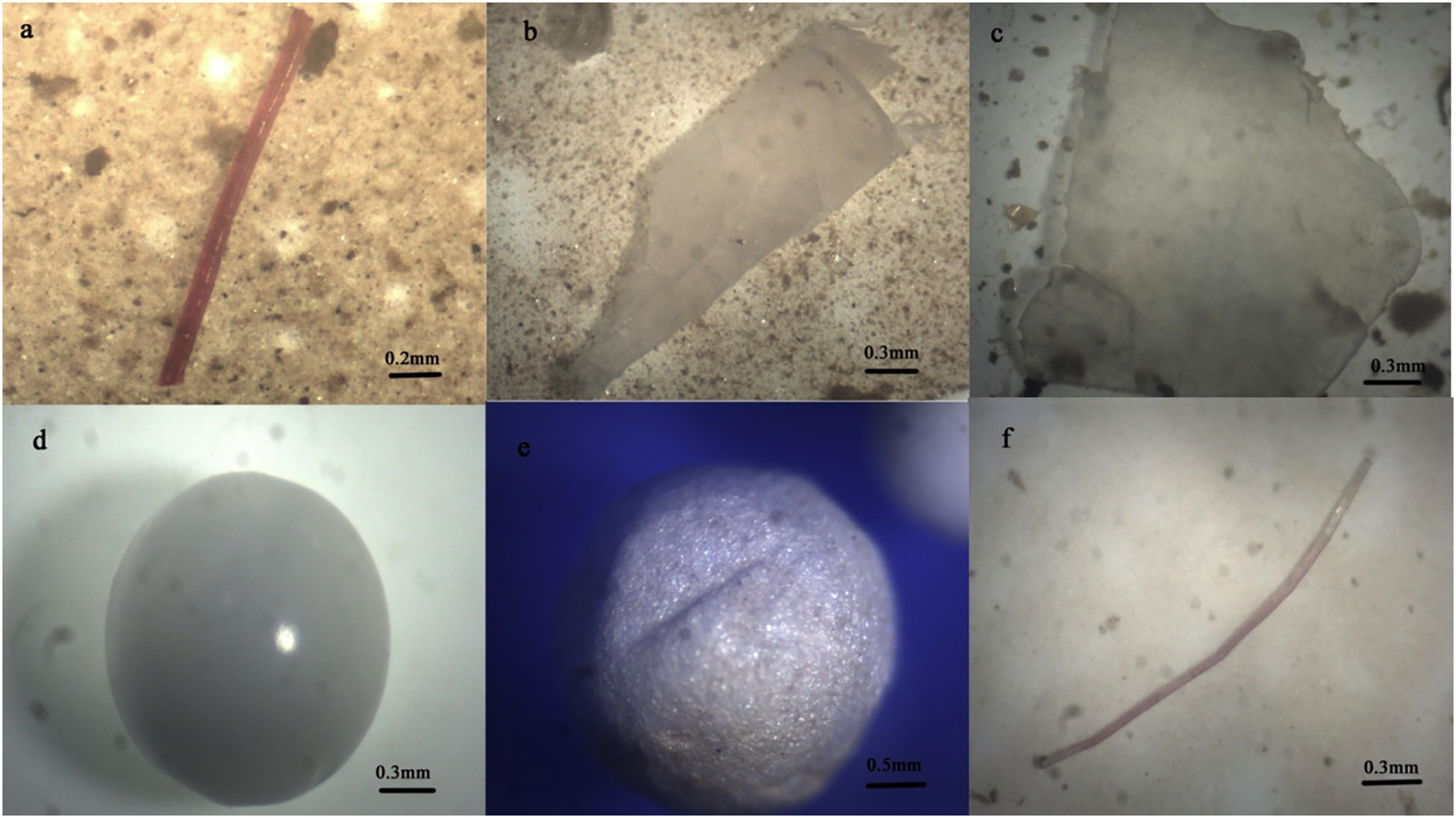 Photographs of microplastics collected from the TGR, fiber (a), fragment (b), film (c), pellet (d), Styrofoam (e), fading fiber (f) (Image by WANG Wenfeng)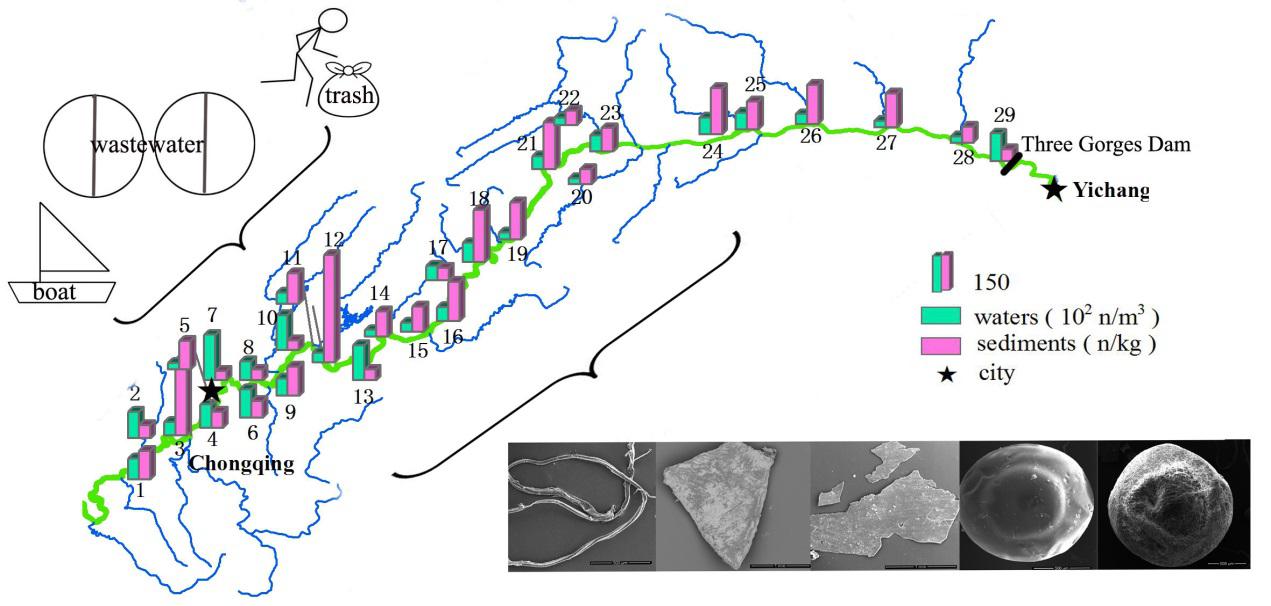 Geographic locations, sampling sites and microplastic abundance in surface waters and sediments of the TGR (Image by WANG Wenfeng)