Recently, the Integrated Circuit Advanced Process Center of Institute of Microelectronics of Chinese Academy of Sciences (IMECAS) released silicon photonics platform based on 8-inch Complementary Metal Oxide Semiconductor (CMOS) process line, which marks a significant increase in R & D capability in the field of silicon photonics in China.
Silicon photonics technology is a new technology developed under the trend of integration of microelectronics and optoelectronics in the post Moore Era. It utilizes mature CMOS technology and platform, and develops optoelectronic devices and chips based on silicon-based materials.
Silicon photonics not only has the urgent application demand in the field of optical communication and optical interconnection, but also is the potential technology to realize the optical interconnection and optical computer in the future. For a long time, China lacks perfect silicon photonic technology platform, which restricts the development of silicon photonics technology to a great extent.
Since 2015, IMECAS has begun to develop silicon photonics process technology based on the 8-inch CMOS process line. The Institute has developed a complete set of silicon photonic process modules. A series of silicon photonic devices including single-mode waveguide, Y branch, optical cross device, coupled grating, tunable attenuator, germanium detector and modulator have been successfully demonstrated.
The Process Design Kit (PDK) based on the platform has been released. The Institute is providing the service of Multi Project Wafer (MPW) process for domestic customers.
This silicon photonics platform is the first platform which provides a complete process of silicon photonic chip in China.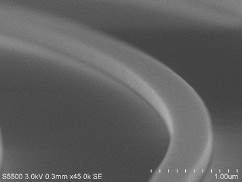 Figure 1: Waveguide (Image by IMECAS)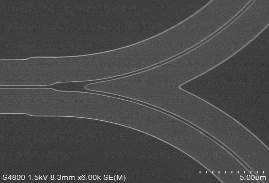 Figure 2: Y Branch (Image by IMECAS)