Sixty-one Chinese and 16 foreign scholars were recently inducted as members into the Academic Divisions of the Chinese Academy of Sciences (CAS), bringing total Chinese and foreign membership to 800 and 92, respectively.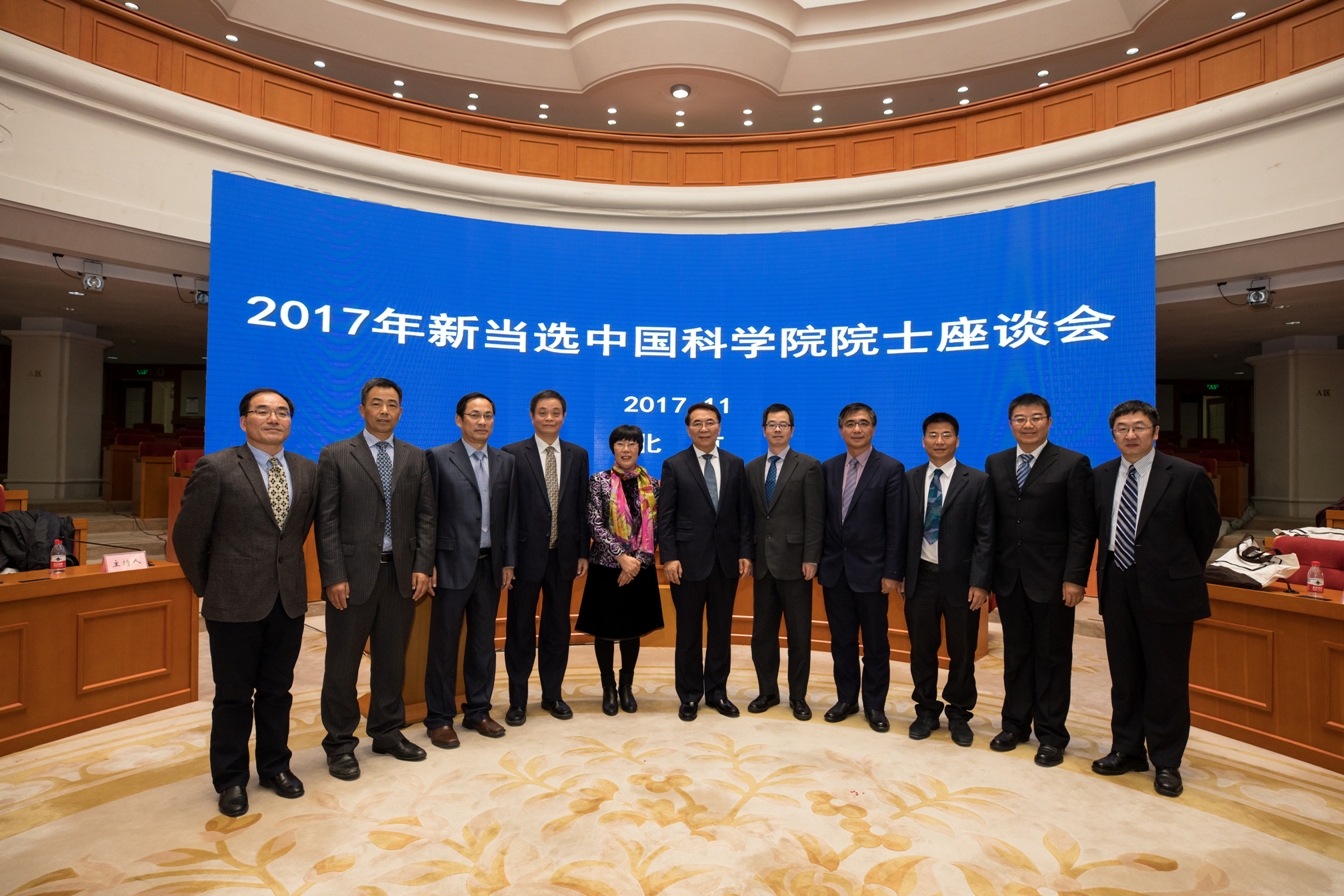 Newly-elected CAS members (Image by CAS)
This is the second-time membership cooptation since the Academy revised its charter to cut administrative interference. CAS elects new members every two years.
Among the 61 new members, 11 are from Division of Mathematics and Physics, nine from Division of Chemistry, 13 from Division of Life Sciences and Medical Sciences, 10 from Division of Earth Sciences, six from Division of Information Technical Sciences, and 12 from Division of Technological Sciences.
The average age of new members is 54.1, with the youngest at 46 and the eldest at 67. Three female scientists were among the group.
The 16 foreign scientists newly inducted into the Academy come from eight countries (one member is dual nationality). Two of them are Nobel laureates, Prof. Andre K. Geim of University of Manchester and Prof. James Fraser Stoddart of Northwestern University.
New foreign members also include Prof. Jerzy Duszynski of the Polish Academy of Sciences, the first CAS foreign member from Poland, Prof. Andre K. Geim of the University of Manchester, the first foreign member from Netherlands (with dual nationality of the Great Britain), and Prof. Shavkat Salikhov of Institute of Bioorganic Chemistry of the Uzbekistan Academy of Sciences, the first foreign member from Uzbekistan.
Foreign scientists who have made important contributions to the cause of science and technology in China and who enjoy high international academic standing may be nominated for CAS membership.
As the highest national academic title in science and technology, CAS membership is a lifelong honor. However, members also have a responsibility to model academic integrity and advance their fields.
The Academic Divisions of CAS play an important role as the top think tank involved in China's economic and social development. The Academic Divisions produce dozens of consulting reports and suggestions on key issues every year, supporting state decision-making on economic and social development, national security and progress in science and technology.