EarthLab, an earth system science simulator developed by Chinese research team led by CAS Institute of Atmospheric Physics (IAP), makes debut at Hong Kong InnoTech Expo 2017, a showcase of achievements in science and technology of the Chinese mainland and Hong Kong. Sponsored by Our Hong Kong Foundation, the Expo will run from 24 sept to 2 Oct. 2017.
EarthLab is a numerical simulation system of the main Earth systems, developed by the IAP, Sugon, Tsinghua University, and the National Satellite Meteorological Center.
The comprehensive technical level of EarthLab will rank among its counterparts in the United States, Japan and Europe, according to scientists.
The system can help explore the impact of each system and its interaction with the Earth system as a whole, as well as the regional environment in China; integrate simulations and observation data to improve the accuracy of forecasting; improve the prediction and projection skills for climate change and air pollution; provide a numerical simulation platform to take Earth system research in China to the top level internationally; and support China's disaster prevention and mitigation, climate change, and atmospheric environment governance, along with other major issues.
At the booth of EarthLab, Visitors can observe and even "touch" simulation of dust/pollutant transportation, solar activities, land surface change, ocean circulation and other earth systems at the booth of EarthLab by means like augmented reality (AR) and other interactive science.
Participants at the opening ceremony include TUNG Chee-hwa, President of Our Hong Kong Foundation, Carrie Lam Cheng Yuet-ngor, Chief Executive of Hong Kong Special Administrative Region and WAN Gang, Minister of Science and Technology. With the theme "Displaying China's Civilization of Technology and Its Latest Innovation," nearly 130 exhibits are showcased at the event, and the organizer is expecting 100,000 guests this year.
EarthLab will be accommodate in the Huairou Campus of the Chinese Academy of Sciences in Beijing. Construction of the site will begin in 2018 and is expected to be completed by 2021.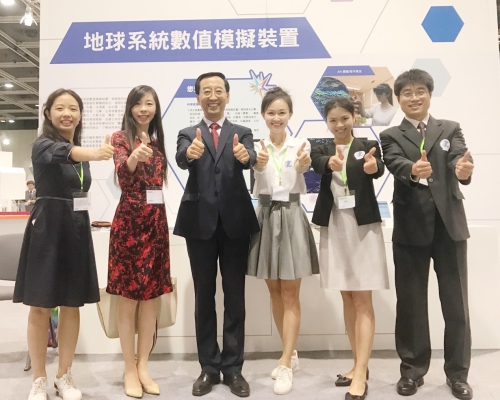 CAS Vice President ZHANG Jie visits the booth of EarthLab. (Image by IAP)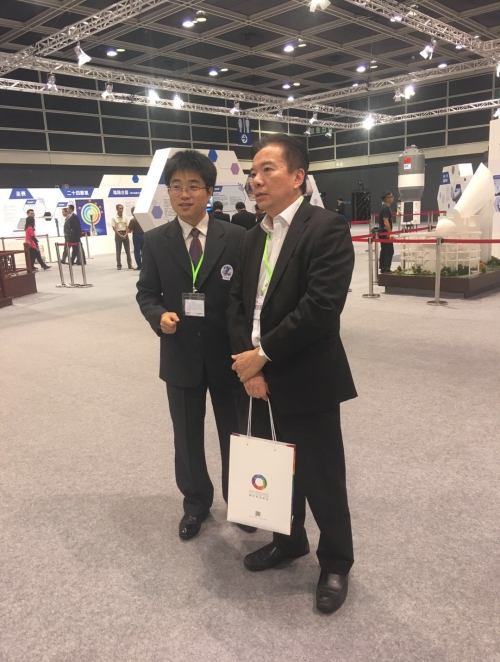 Dr. WEI Ke of IAP introduces EarthLab to Dr. David YK WONG, Chairman of Mandatory Provident Fund Schemes Authority. (Image by IAP)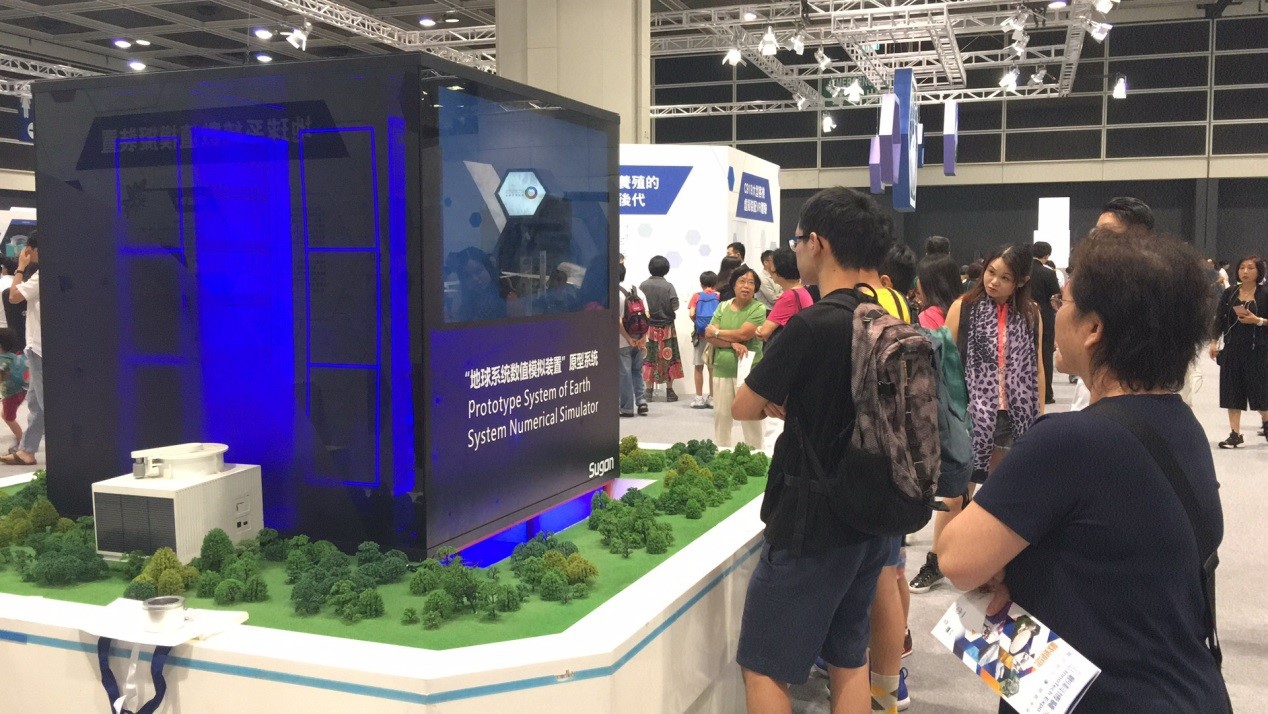 Visitors watch the video of EarthLab introduction on the screen on one of the walls of the model of prototype of EarthLab. (Image by IAP)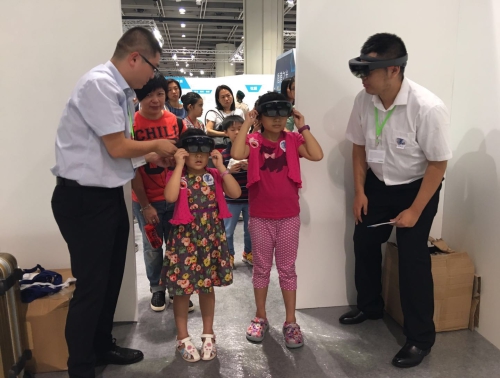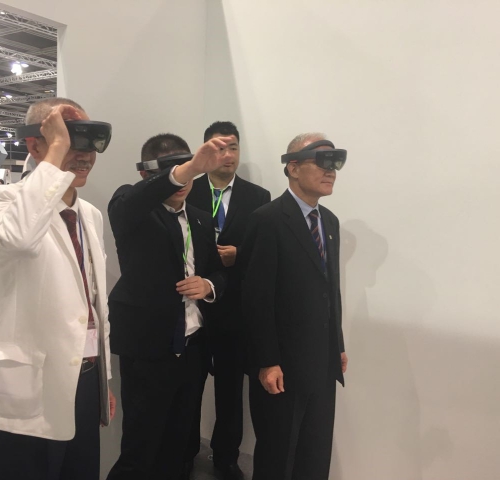 Visitors wear AR glasses to observe ocean general circulation. (Image by IAP)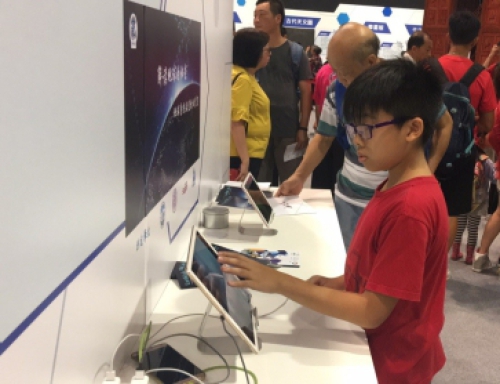 Visitors explore earth science using interactive program on iPad. (Image by IAP)