The Chinese Academy of Sciences (CAS) Institute of Remote Sensing and Digital Earth (RADI) opened the China Remote Sensing Satellite North Polar Ground Station (CNPGS) on December 15th, 2016, near Kiruna, Sweden.
Constructed and operated by RADI, the station is supported by China's "National Major Project on High Resolution Satellites" to receive data transmitted from high-resolution Earth observation satellites. After two years of construction, CNPGS was put into trial operation after an on-site inspection on Thursday.
Located at the Esrange Space Center, at 67°53' north latitude, 21°04' east longitude, 200 kilometers north of the Arctic Circle, CNPGS is China's first land satellite receiving station constructed overseas. It has a special geographical advantage, because polar-orbiting satellites fly over the station's location due to their north-south orbital direction around Earth.
"CNPGS has laid a solid foundation for long-term cooperation of China and Sweden in science, technology and economic cooperation," said CHEN Yuming, Chinese Ambassador to Sweden in his congratulation letter.
Construction of the CNPGS will increase the transmission efficiency of satellite data, and improve China's capability to access global remote sensing data, which is of great significance for applications requiring rapid response such as natural disasters.
CNPGS is the first engineering application of the three-band antenna in China. It is capable of receiving all-weather, all-time, and multi-resolution satellite data, and is compatible with follow-up Ka-band receiving requirements. The construction of CNPGS made breakthroughs in a large number of key technologies, including a large-scale three-axis antenna structure system. This is a light, modular, low-temperature, easily disassembled, unmanned system, and is capable of remote fault diagnosis and maintenance. Through the completion of CNPGS, China's technology related to the receiving station has reached an internationally advanced level.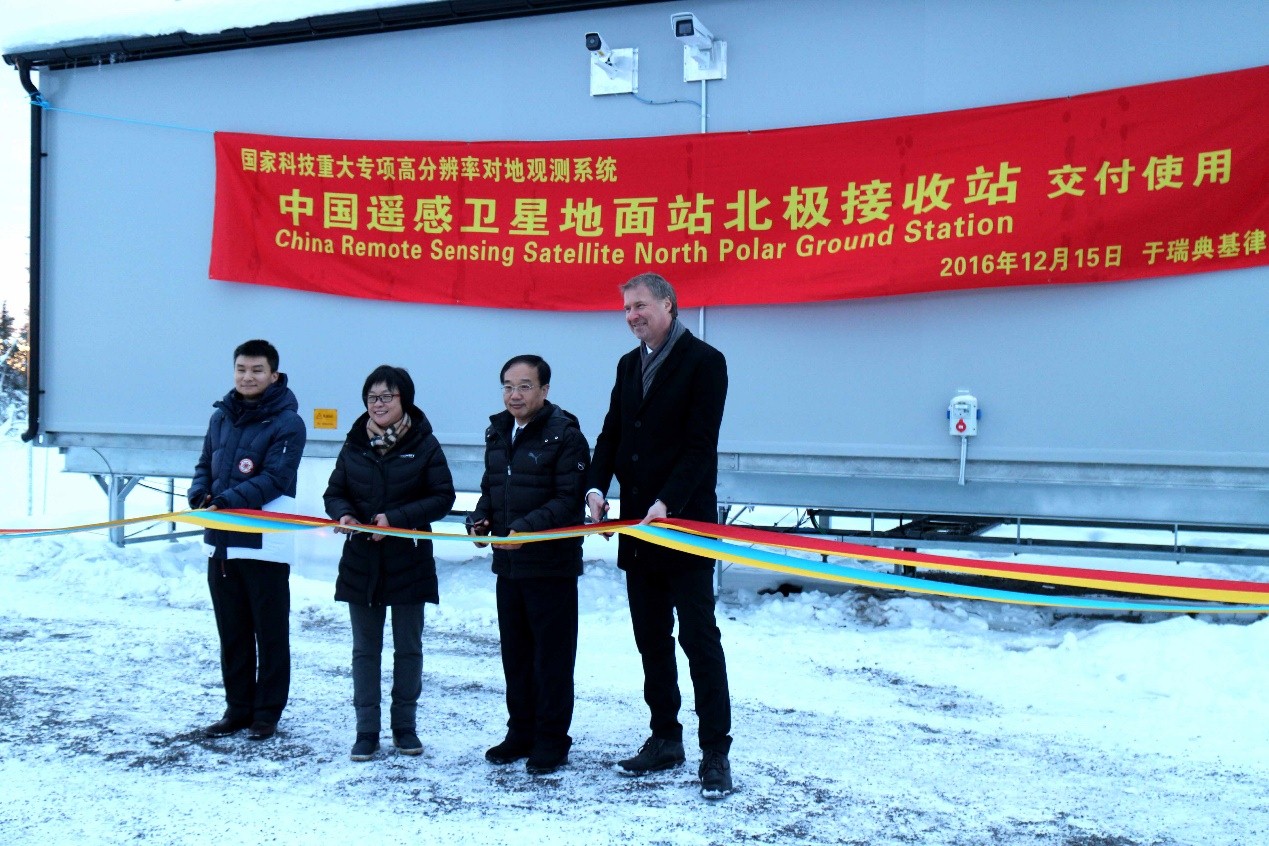 Inauguration Ceremony. (Image by RADI)

China Remote Sensing Satellite North Polar Ground Station. (Image by RADI)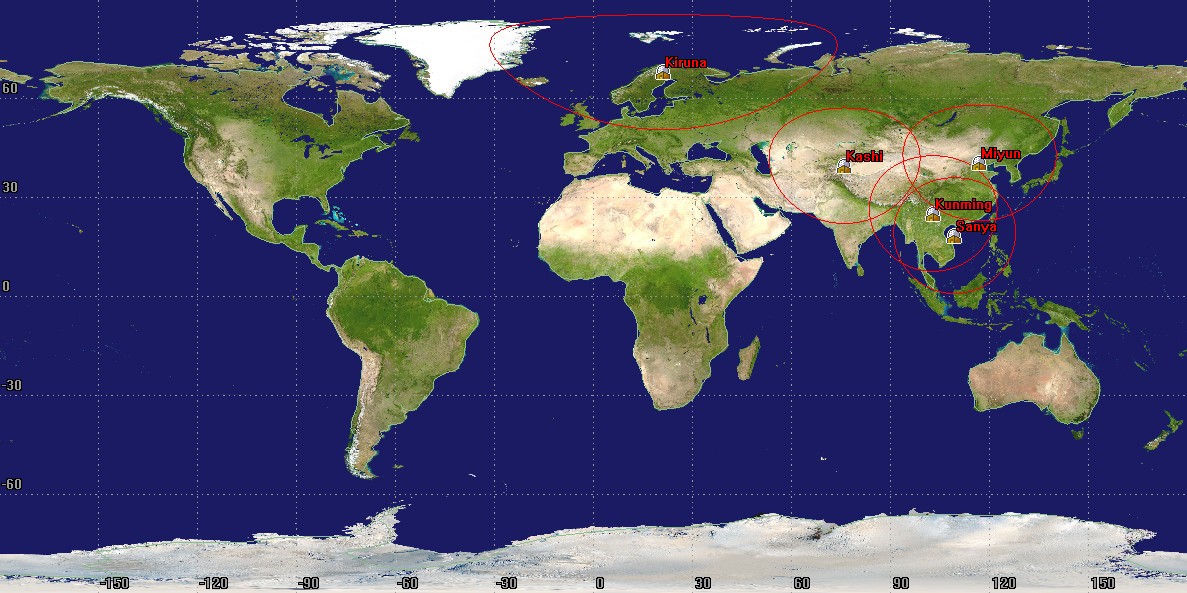 Ground stations located in Beijing, Sanya, Kashgar, Kunming, and Kiruna. (Image by RADI)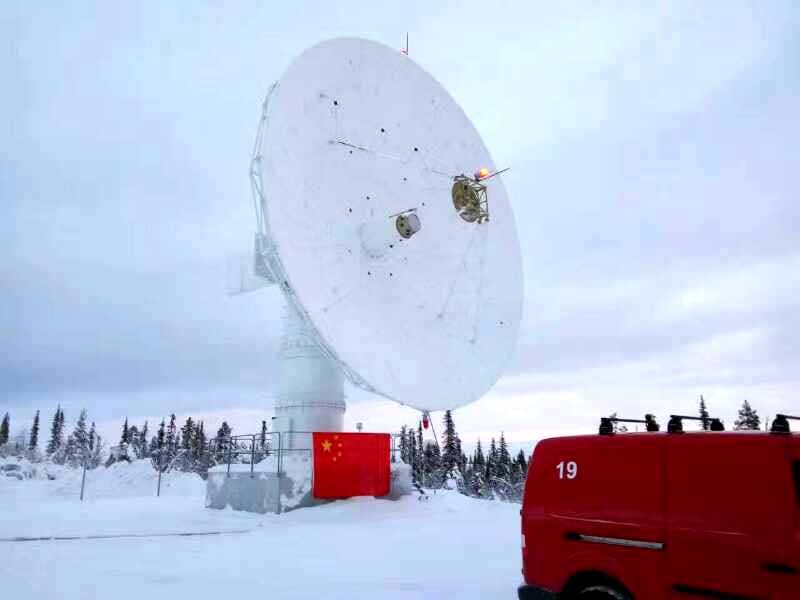 Antenna of CNPGS. (Image by RADI)