The Dark Matter Particle Explorer (DAMPE) that was launched recently, sent back on December 24 its first batch of scientific data. The data was received at 17:55 that day by Miyun Station under the China Remote Sensing Satellite Ground Station (RSGS), and real-time transmitted to the National Space Science Center (NSSC) under the Chinese Academy of Sciences (CAS) in Beijing.
So far the experts are satisfied with results of preliminary analysis of data and have concluded that the payload is functioning properly as per expectations and they are not anticipating any problems.
In a video message, CAS President BAI Chunli expressed his delight at successfully receiving the first batch of the scientific data, and satisfaction at the smooth operation of payload in space and ground data receiving system.
The satellite was launched at 8:12 a.m. on 17 December. The first-pass X band data from the DAMPE was received by Kashgar station in the westernmost of China at 8:45 a.m. That afternoon, satellite data was received by Miyun station in the suburb of Beijng at 17:46, and Sanya station in the southernmost of China at 19: 14. The data validation from the NSSC reveals that the DAMPE data was received in proper format and high quality, marking a sound operation of the satellite-to-ground data transmission network.
DAMPE is a space telescope designed to detect high energy gamma rays, electrons and cosmic rays, to aid in the search for dark matter. The telescope is nicknamed Wukong after the Monkey King character in the 16th century Chinese novel Journey to the West.
The DAMPE mission is supported by the CAS's Strategic Priority Program on Space Science, which was kicked off in 2011. The DAMPE data will be collected by the RSGS network, composed of three ground stations located at Kashgar, Miyun and Sanya. As a large research infrastructure housed by the Institute of Remote Sensing and Digital Earth (RADI) under CAS, RSGS has completed a ground receiving network that covers the south, north and west of China to ensure the data reception from the DAMPE and other planned satellites for the near-earth space scientific exploration.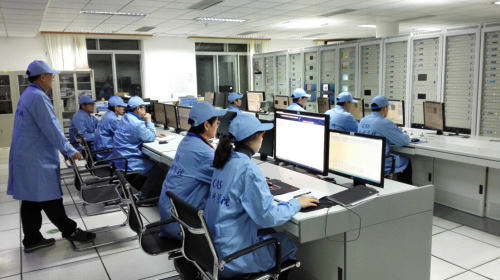 RADI engineers at Miyun Station working on data reception from DAMPE. (Image by RADI)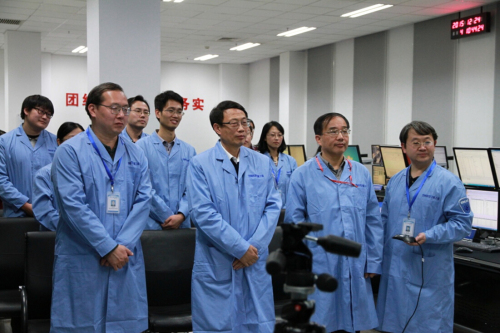 A video conference is held at Miyun Station. (Image by RADI)