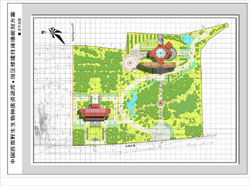 Blueprint for the future germplasm bank for wildlife in China's Southwest
The State Development and Reform Commission has given the green light recently to a proposal for establishing a germplasm bank for wildlife in China's Southwest, which was jointly presented by CAS and Provincial Government of Yunnan.
The project will have a total investment of 148 million yuan (about US$17.8 million), including 117 million yuan from the second phase project of national knowledge innovation program (KIP), 28 million from Yunnan province and 3 million from CAS. Based on the CAS Kunming Institute of Botany, the bank will be jointly developed and managed by CAS and Yunan Province. Upon its completion in five years time, the bank will be research body without independent legal status and under the direction of a governing board.
The objective of the project is to set up a world-class repository for wildlife germplasm. While giving consideration to both flora and fauna in Yunnan, its bordering regions and on the Qinghai-Tibet Plateau, the bank will give priority to plant resources and, in the near future, pay close attention to those species that are rare, endangered and of key economic and scientific value. The bank will include seed collections, in vitro plant germplasm collections, microbial germplasm collections, DNA banks, and animal germplasm banks. In terms of scale, project will combine the approaches of In situ and Ex situ conservation.