In recognition of outstanding contributions made by foreign experts in the economic construction and social development in Shaanxi Province, after the recommended by the units employing foreign experts and the jury panel, Shaanxi Provincial People's Government has decided to approve and grant "Sanqin Friendship Award" to 14 foreign experts in 2009. Austrian expert Mr. Romano A Rupp, the visiting professor in Xi'an Institute of Optics and Precision Mechanics (XIOPM) of Chinese Academy of Sciences, was awarded this honor.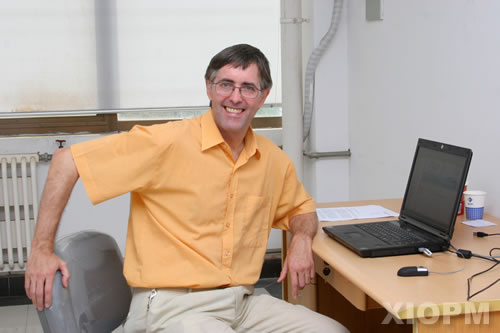 Mr. Romano A Rupp is the professor in University of Vienna, Austria. He is an internationally renowned scholar in optical analysis of variable crystal of nonlinear optics, especially in crystal Bi3Si04 and LiTo3. He amended Kukhtarev dynamic equation, hasa strong research capacity and technology accumulation in optical holographic storage experiments, theoretical analysis and modeling, and has published more than 100 relevant papers.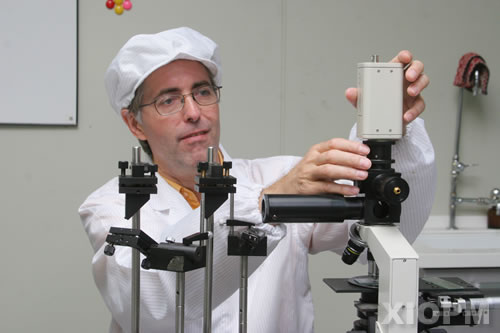 Since 2003, Professor Romano A Rupp has carried out joint research with State Key Laboratory of Transient Optics and Photonics of XIOPM, Chinese Academy of Sciences in dynamic holography and dye-doped polymers for optical information processing. In 2004 he was appointed visiting professor by State Key Laboratory of Transient Optics and Photonics. During the six years, he insisted to Xi'an for one month each year. At the same time, in strong support of the two governments, the Sino-Austrian cooperation project for bilateral international science and technology is progressing welland has achieved fruitful research results, which has laid a good foundation for the two parties to further expand the scientific and technological cooperation in other fields.
While working in XIOPM, he insisted earnestly on post-graduate teaching in our Institute, detailed the latest research achievements in the field, gave the careful guidance and assistance to the research work of the staff in the Institute, led them to take the road of academic internationalization. He also actively recommended several graduate students abroad to do post-doctoral research and focused on the training of outstanding young scientific and technological talents. During the bilateral cooperation, a number of high-level papers have been published drawing the international peers' high attention and positive comments.