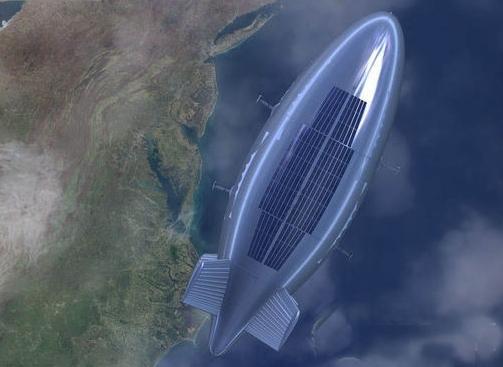 File photo/cannews.com
China's first new type near-space airship "Yuanmeng" was successfully launched in Xilinhot, Inner Mongolia on Tuesday.
It is the first airship which is equipped with sustainable power and whose flight can be controlled. The airship is loaded with systems of wideband communication, Data Relay, high-definition observation and spatial imaging.
The airship is flying at the designed height and runs well."Yuanmeng" is a colossal silvery airship and occupies 180,000 cubic meters. With the lift of helium, it rose to the air, and then it is mainly powered by solar energy. The airship will stay near space for 48 hours according to the plan.
Near space is the region of Earth's atmosphere that lies between 20 to 100 km (65,000 and 328,000 feet) above sea level. Impeded by the height and air density of the region, traditional aircrafts find it difficult to enter the region, said Yu Quan, an academician of Chinese Academy of Engineering.The airship can carry out multiple tasks."The biggest challenge for the near-space airship is the big temperature difference in the day and night," Yu said. (People's Daily Online)